Merrily We Roll Along
Music and lyrics by Stephen Sondheim, book by George Furth (Based on the original play by George S Kaufman and Moss Hart
Menier Chocolate Factory
–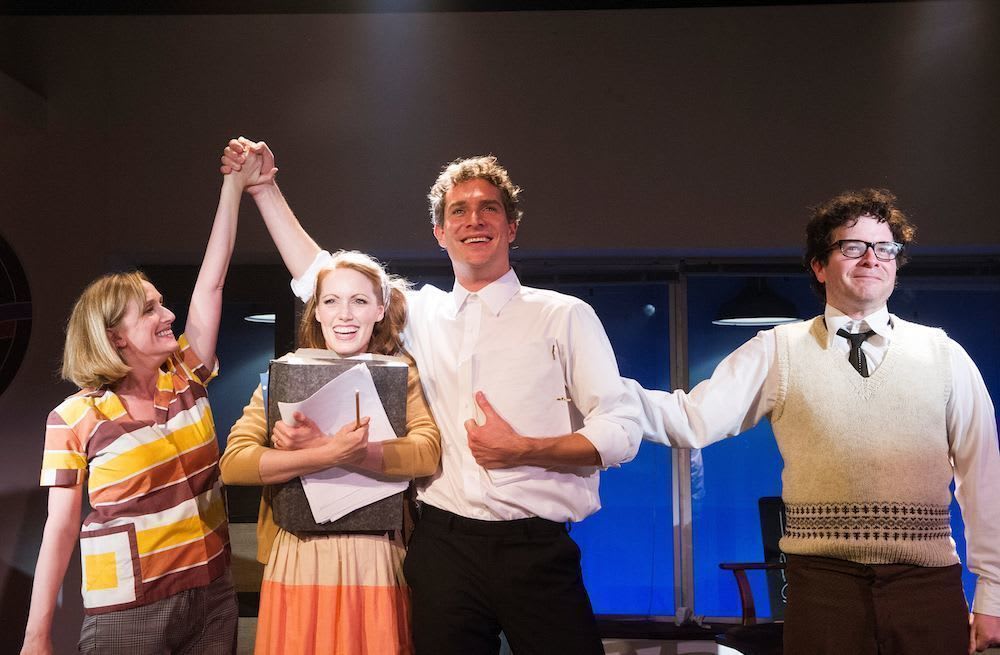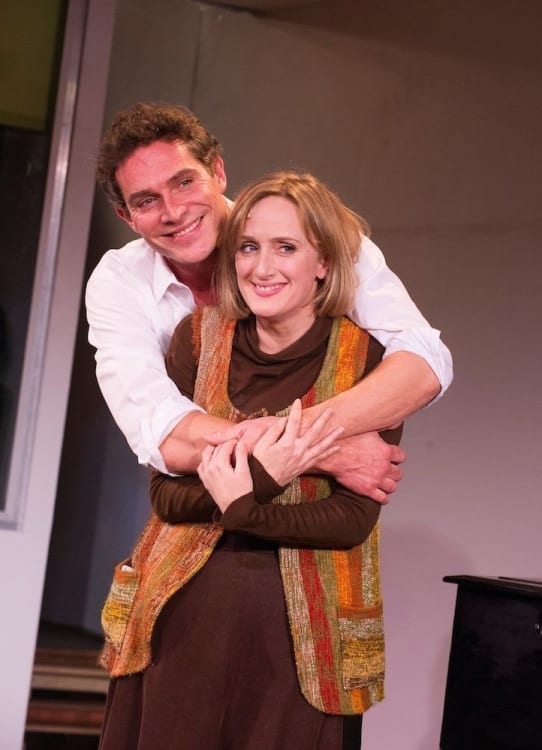 While Sweeney Todd can fill (in every sense of the verb) an opera house, Stephen Sondheim's musicals are often best served by stagings in intimate theatres such as the Menier.
The book for Merrily We Roll Along by George Furth is based on a play by Kaufman and Hart that injects freshness into an old story by reversing the timeline, as did Betrayal and Martin Amis's novel Time's Arrow.
A chronological run-through starts in 1957 as a pair of college students in New York watch Sputnik circling the earth and dream of fame and fortune.
Their rooftop vigil also marks a first meeting with Jenna Russell as the perpetually disappointed (or as she puts it at the beginning-end "fat, drunk and finished") future novelist, Mary.
In nine scenes, they move through love and marriage, early steps towards a career in showbiz and then accelerate to musical stardom, the movies and an embarrassingly public parting of the ways, ending up in the opening scene at 40, parted forever.
Those are the bare bones of a story that periodically brings to mind Company, as Mark Umbers in the role of arrogant composer Franklin Shepherd looks for love but discovers a greater passion for money. His more modest partner Damian Humbley's Charley, the sensitive lyricist, is motivated differently, primarily interested in his ever-expanding family and spiritual satisfaction.
The reversal of time has a fascinating effect, for example while following Frank and his former (second) wife Gussie, played and sung powerfully by Josefine Gabrielle, in their battle of duelling egos to prove which is more selfish, the lady winning by a whisker.
The musical also asks some serious questions about the relationship between stage and screen (by extension art and mammon) and the people who make a living within their ambit.
The story is only a part of the attraction of a sophisticated Sondheim show. This composer writes subtle songs with poetic but meaningful lyrics that regularly expose character or advance plot. The melodies then frequently recur, making additional impact, especially as we follow the characters back in time.
Soutra Gilmour's simple set stretches the length of the theatre, though cut off a little to accommodate the eight-strong band in a cramped box stage right.
Plenty of space is left for a large cast led by the aforementioned quartet who get good support especially from Clare Foster who both sings and acts well as Frank's loyal first wife and Glyn Kerslake playing the boys' producer / Gussie's ex. The pick of the dance routines, choreographed by Tim Jackson is a breathless tap special immediately after the interval.
While there are some big production numbers like the catchy title song and "It's a Hit", Sondheim's style lends itself to more reflective songs such as "Now You Know", "That Frank" and especially the very witty Kennedy homage "Bobby and Jackie and Jack".
With the Menier's tradition of Christmas hit musicals, this staging of his edgy tale of love and showbiz always seemed destined to be something special. Pleasingly, on the showing of this revival directed by Maria Friedman there is every chance that it will be and who knows, perhaps the West End or even Broadway could be beckoning?
Reviewer: Philip Fisher