Rhapsody / The Two Pigeons
Choreography Frederick Ashton, music Sergey Rachmaninoff and André Messager
Royal Ballet
Royal Opera House
–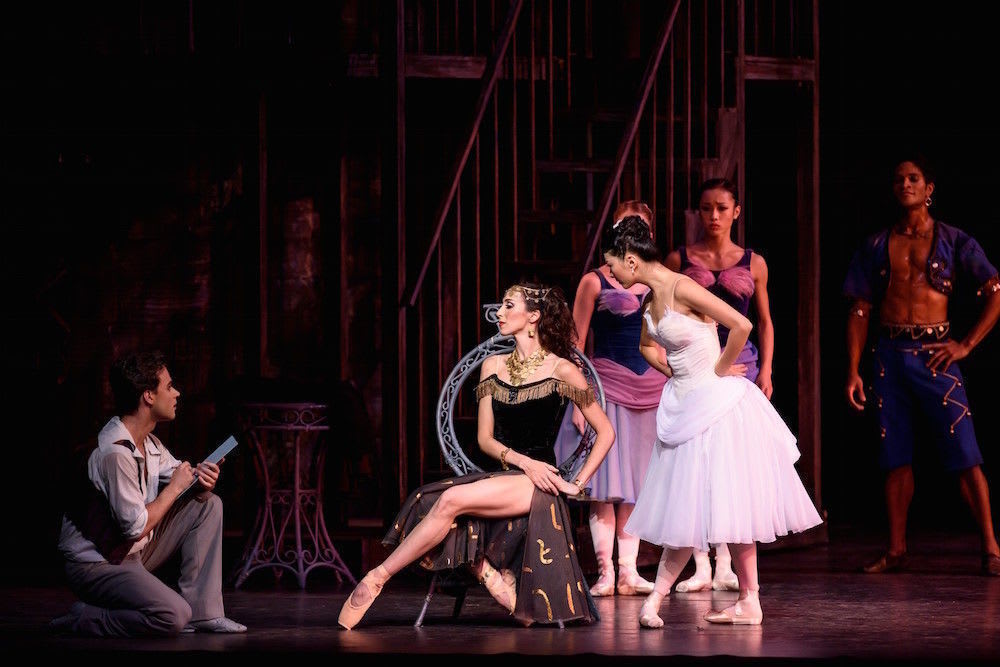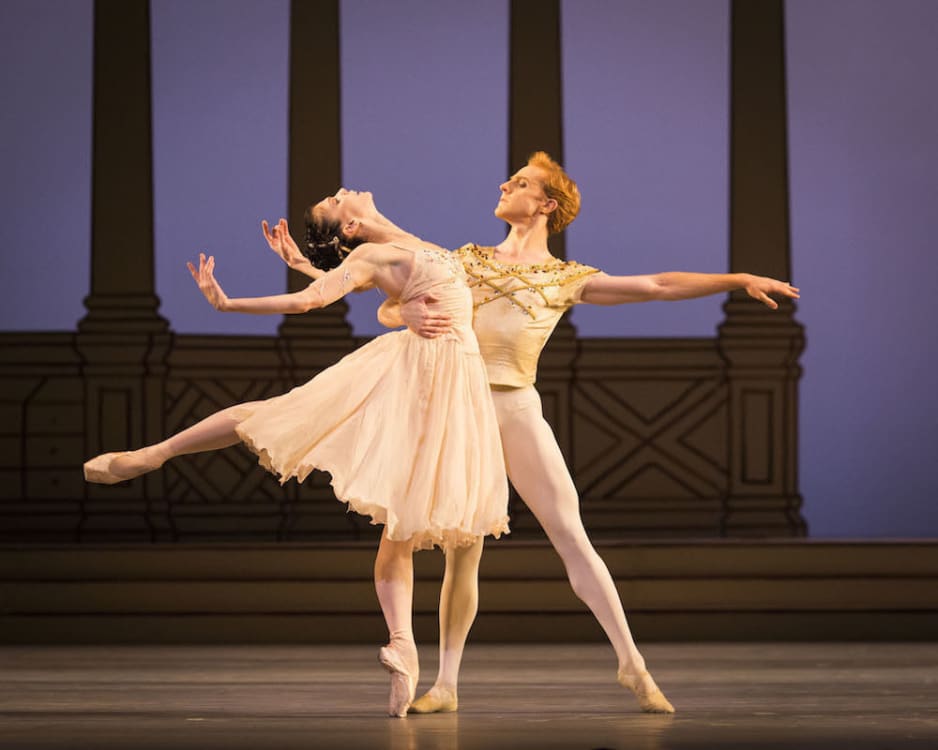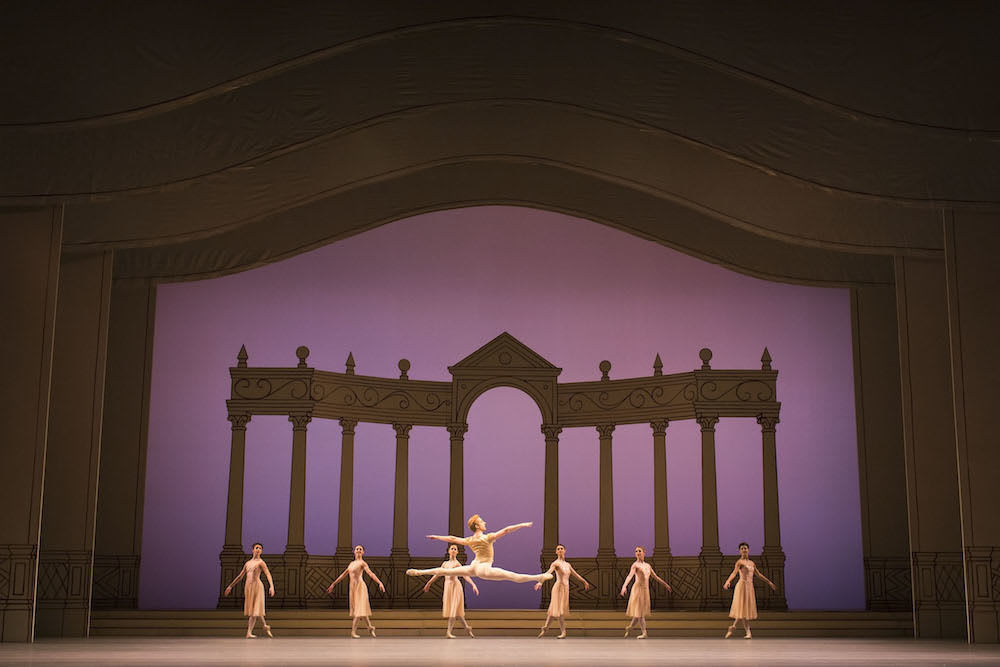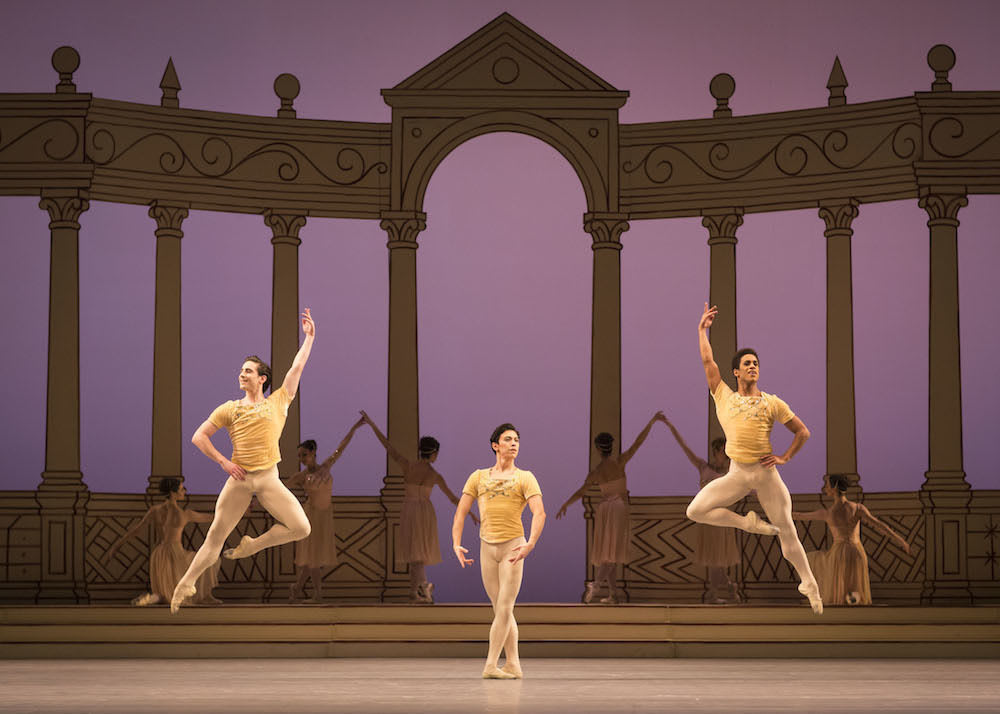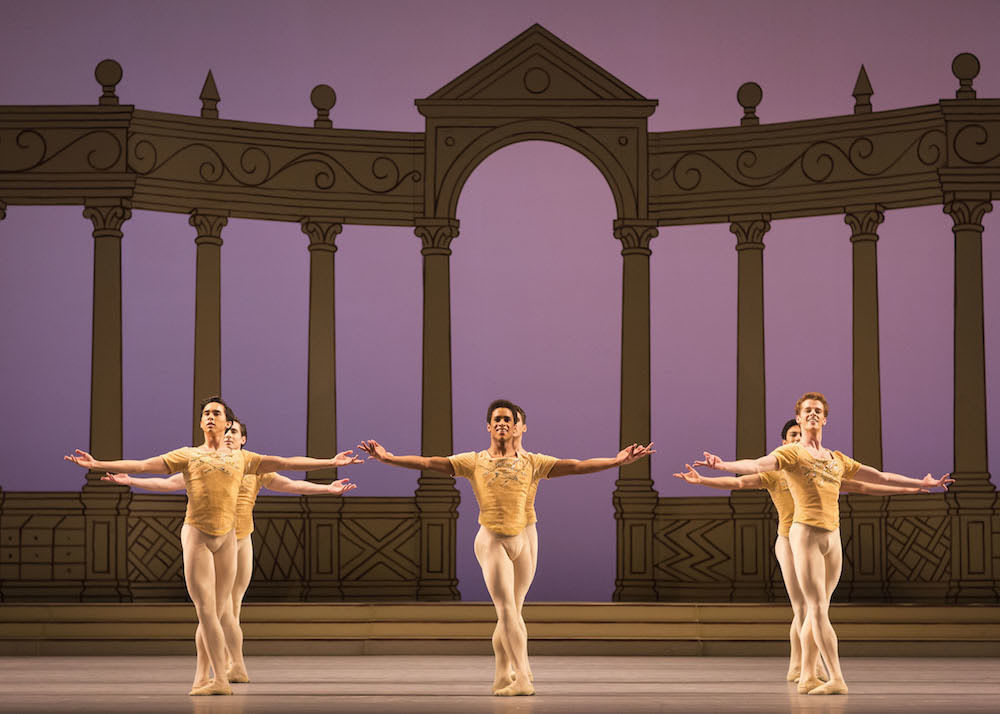 Frederick Ashton's The Two Pigeons (1962) have come home to roost, it seems, making up for being absent for so long. Paired with Ashton's cool Monotones in November/December 2015, it is back remarkably soon, this time coupled with his 1980 Rhapsody, last seen in the house in 2011, as its warm-up act. And warm-up acts don't come warmer than this. Credit also to pianist Robert Clark.
A half-hour gala piece birthday gift for the Queen Mother's eightieth birthday, Rhapsody might have been made for Louis XIV, Le Roi Soleil of France, so golden are its carefree boys and girls. But "Golden lads and girls all must, As chimney-sweepers, come to dust": one always hears a Dies Irae in Rachmaninoff.
But let's not go there. Here on these Olympian heights, all is light and breezy, young and easy. Well, that's the illusion. Boys effervescent as champagne corks, delicate girls weaving magical spells and daisy chain patterns around them, the non-stop energy and perfect placement required is very demanding, and it shows.
Good to see so many artists, first artists and soloists pushed forward and given essential performance time, but Ashton's quicksilver, intricate and lyrical choreography, speedy footwork, stylish upper body doing something else entirely, is a challenge. The handsome young men and pretty girls are run ragged giving it everything and more. The change in tempi can be taxing. This way and that, bluebottles caught in a jar.
The highlight is the choreography for the lead couple, originally Mikhail Baryshnikov and Lesley Collier, tonight it's Steven McRae and Natalia Osipova. Apparently, Baryshnikov had come hoping to absorb Ashton, but Ashton wanted the bold Russian's fireworks, and fireworks we get.
McRae rises to the occasion: he makes me see Baryshnikov in some of his grace notes. Osipova is fortunate to have Collier as one of the principal ballet coaches—a straight line from the maestro. She, at least, gets to dance Ashton and brings something of Margot Fonteyn's charisma to the role. Their duet to Rachmaninoff's lush romantic variation is delightful. Style and personality conquer the fiendish steps and a pairing that is not made in heaven.
Another pair that has to find its way towards an accommodation, of course, are the two pigeons. Petulant Girl, frustrated young Man, both muse and artist are restless in their Parisian eyrie in the sky. Visitors come and go, neighbours and local pretty girls in pastel colours, but it's the Romany gypsies with their vibrancy that stir his blood.
He's off, sketchpad in hand, to follow the Gypsy Girl, but he's not made for their louche and savage ways. Toe dipped into turbulent waters, he returns contrite to his turtledove, a real one on his shoulder, the other follows swift upon.
Their reconciliation duet is wondrous, and the doves behave impeccably. The audience falls for this apposite metaphor every time. Don't we all want this, eternal untroubled, uncomplicated love… And sweet young couple, Yuhui Choe and Alexander Campbell, fit the bill. Watch how he gently turns her head away from looking back at the end—Ashton was one for tiny almost imperceptible gestures.
Where long-legged Vadim Muntagirov made a noble figure last year, the more compact Campbell is the boy next door full of pizzazz and energy, more Mercutio than Romeo. His spring-loaded ballon is amazing, his spins in the air dazzling. Lauren Cuthbertson was sweet Alice in Wonderland, butter wouldn't melt in her mouth; Choe plays it for real, unselfconscious in her emotions—neither as dramatic or soulful as the original, Lynn Seymour, Kenneth MacMillan's muse.
There's a marvellous bit where the two rivals for the callous Young Man's attention face off each other in dance battle, the white swan and the black (not averse to some shoulder ramming). As in Swan Lake he choses the wrong one and then is sorry.
A ballet of two half hours, the gypsy section always feels too long for me—I prefer the airy attic. Itziar Mendizabal wriggles her shoulders like the Verona whore she has performed many times in Romeo and Juliet, but the supposedly feral gypsies seem much too tame to me. With ENB's Le Corsaire macho males fresh in the mind, these Romanies, outshone by Campbell's spirited solo, are but paper tigers.
I adore Ashton, his musicality, his refined detailed choreography, easy on the eye, deceptively difficult in reality; see what you think at the live cinema relay on Tuesday 26 January of Rhapsody, starring Osipova and McRae, and The Two Pigeons with Lauren Cuthbertson, Vadim Muntagirov, Laura Morera and Ryoichi Hirano (reviewed here last November) as the leads.
Reviewer: Vera Liber