Robin Hood and Marian
Theresa Heskins
New Vic Theatre
New Vic, Newcastle-under-Lyme
–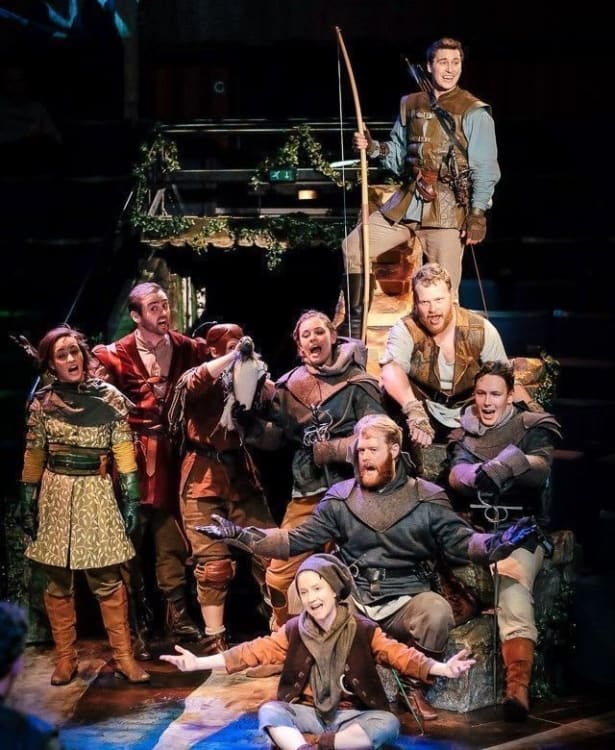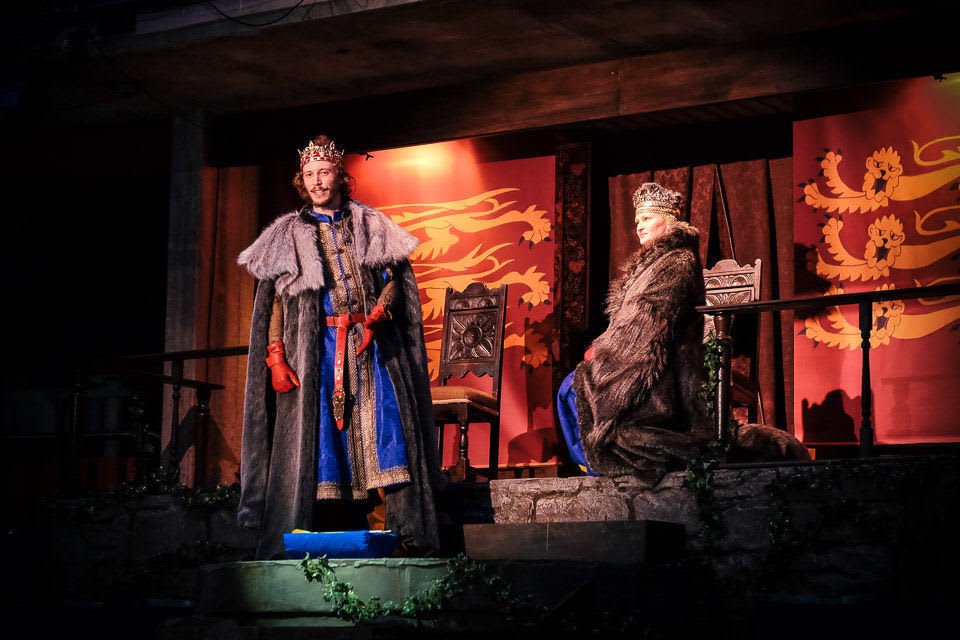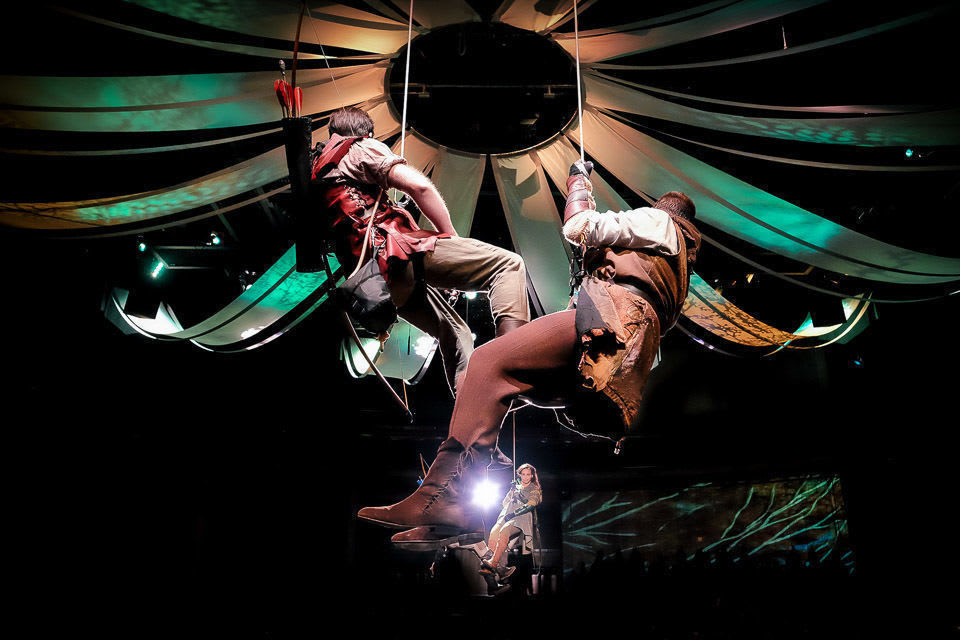 Christmas at the New Vic is usually a magical time, with Theresa Heskins's adaptations of familiar tales a highlight of the festive programme.
Year after year, audiences have marvelled at how the theatre's artistic director has taken a story that is supposedly impossible to stage and come up with a show that has people talking about it for many months afterwards.
In 2014 the New Vic continued its policy of producing alternatives to panto by presenting The Borrowers, Mary Norton's tale about the six-inch-tall Clock family. It was a captivating experience. More than 43,000 people saw it.
The Borrowers follows a long line of successes at the Staffordshire theatre-in-the-round: Dodie Smith's The Hundred and One Dalmatians in 2013, Charles Dickens's A Christmas Carol in 2012, Lewis Carroll's Alice in Wonderland in 2011, J M Barrie's Peter Pan in 2010 and C S Lewis's The Lion, The Witch and The Wardrobe in 2009.
Now, to mark the 800th anniversary of Magna Carta, Heskins has adapted one of our oldest legends as Robin Hood and Marian. Does it add another string to the New Vic's bow? In terms of its acting and production values, it certainly does. But it misses the target a little when it comes to appealing to younger members of the audience.
The saga of Robin Hood comes straight out of a boys' comic: it is a tale of fearsome adventure, with commoners who have been wronged taking revenge against an unjust king in a quest for human rights. In this version of the story, the love between Robin and Marian takes second place to the fight for justice; there is little to enthral girls.
Robin Hood and Marian is a dark story: despite lashings of swashbuckling action and a genuinely exciting spectacle, there are moments that appear frightening for very young children. Robin's capture by the King's men which results in a noose being put around his neck is a perfect example.
But there is also much to admire in Robin Hood and Marian. A 13-strong ensemble of actor-musicians and eight young performers all give committed performances, producing breathtaking aerial adventures as well as thrilling archery and fight scenes.
Isaac Stanmore is a belligerent yet likeable Robin, Crystal Condie is an independent, forward-thinking Marian, Jonathan Charles is an evil Sheriff without a hint of pantomime baddie, David Kirkbride is a jovial gentle giant as Little John and Perry Moore presents Prince (later King) John as a wimpish bully.
One of the most memorable scenes is the confrontation between Robin and Little John. Their first meeting takes place on a bridge formed by two ropes which calls for creative lighting and the audience's imagination. It is both inspired and impressive.
The production maintains the high standards audiences have come to expect from the New Vic: a clever set from Laura Clarkson, excellent costumes from Lis Evans and atmospheric lighting from Daniella Beattie.
Plaudits should also go to fight director Philip d'Orleans and aerial consultant Graeme Clint.
There are few laughs in Robin Hood and Marian and James Atherton's medieval-sounding music is not particularly memorable, apart from a rousing song which closes the first half and is reprised at the end.
Robin Hood and Marian should hit a bullseye for older audience members but for young children it could prove wide of the mark.
Reviewer: Steve Orme