Russian Seasons of XXI Century - Programme 3 Chopiniana / Polovtsian Dances / Schéhérazade
Choreography by Mikhail Fokine
Kremlin Ballet plus guest stars
London Coliseum
–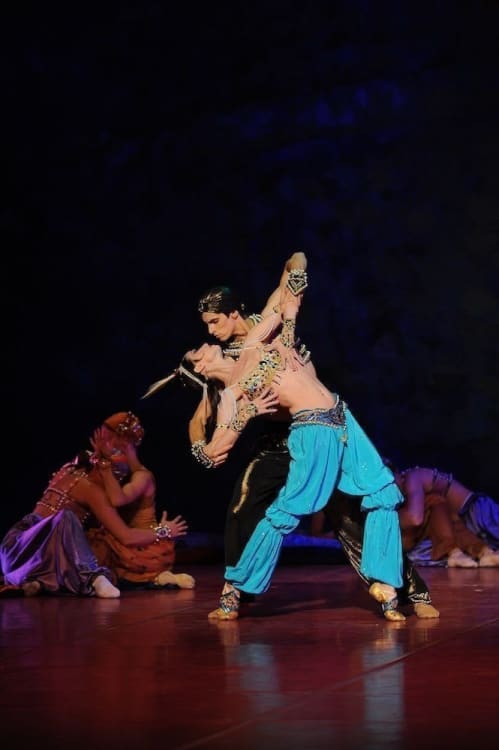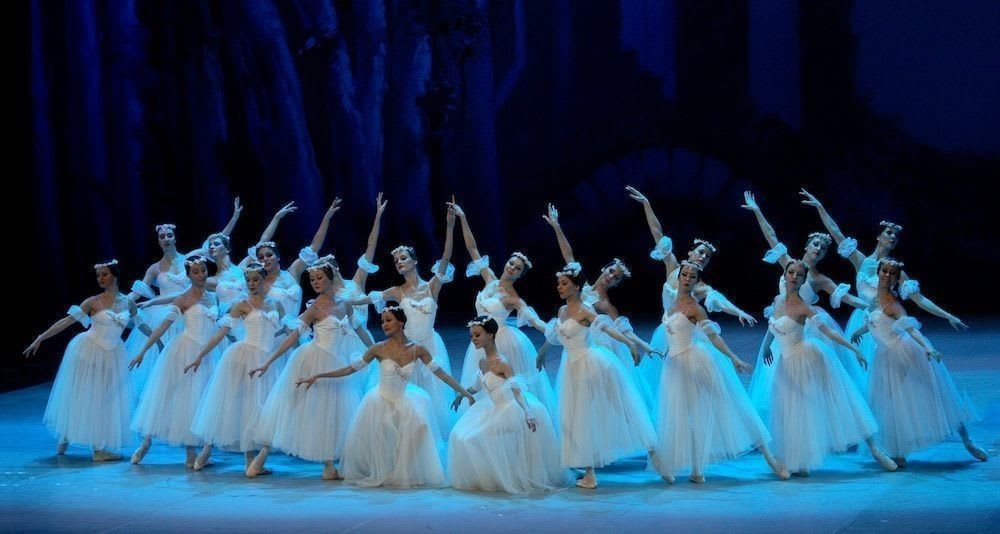 Following its three–programme London Coliseum debut in 2011 and four seasons in Paris's Théâtre des Champs-Élysées, Les Saisons Russes du XX1e Siècle is back in town minus an orchestra. No doubt money issues, maybe loss of sponsors, but this is a major problem that 'the specially recorded music' only compounds.
In emulation of his admired Diaghilev, artistic director Andris Liepa rises above it, as one imagines Diaghilev did with all his unpaid bills, playing his creditors off against each other, selling a season's costumes to pay off debts, presenting a good front.
This is not the only setback—his sister Ilze Liepa is injured and the eagerly awaited new ballet, Cleopatra-Ida Rubinstein by Patrick de Bana, which was to open each of the three planned programmes, is cancelled, but Liepa promises to bring it next year.
So, a last minute reshuffling of the three programmes is necessary. And to cap it all, one reads that on the first night (I made the last night of the final programme, missing only Le Spectre de la Rose and The Firebird) there were technical problems, which necessitated unexpected intervals. But good trouper and excellent master of ceremonies that he is, Andris Liepa holds it all together.
Three programmes, two showings of each the intention, presented by the indefatigable optimist Andris Liepa (he reminded my companion of Benny Hill), whose ambitious mission it is to restore all the Diaghilev ballets of the last century, which we must not forget that the Soviet Union missed out on. So far he has restored seven.
Recapturing a Russian heritage that escaped Russia, one might call the evening a history lesson with visual aides. Liepa's speeches give the Kremlin Ballet's hard-working dancers plus guest stars time for speedy costume changes.
And what costumes: a dazzling riot of colour, of every hue of the rainbow and more, glittering jewels against vibrant restored backcloths and glamorous sets. But the late rehearsals, the sailing close to the wind shows.
Chopiniana (or Les Sylphides as we know it in the West), danced in 1909 in the Diaghilev's first season in Paris by Vaslav Nijinsky, Anna Pavlova, and Tamara Karsavina, opens the Fokine evening quietly. Ex-Royal Ballet dancer Xander Parish, now with the Mariinsky in St Petersburg, is the elegant poet, long-limbed, fresh-faced.
Under an unchanging blue nocturnal light—no mood shading of light in any of the statically lit ballets—Sylphides Natalia Balakhnicheva and Irina Ablitsova, Yuliya Voronina and Kristina Burtseva, and their entourage lead the poet in reverie through a polonaise, mazurka, nocturne and tarantella, grouping and regrouping in pretty formations.
Taken at a glacial pace to a sound system that hurts the ears, the dancers rise to the occasion. Parish is no Nijinsky, more of a Jonathan Cope, too tall for a Nijinsky lift off but he has a clean line, lovely arms, and a youthful eagerness to oblige. Another loss to our Royal Ballet.
Next come the two exotic numbers: the Polovtsian Dances from Borodin's opera Prince Igor, and Schéhérazade. A bit of Eastern overkill, slave girls smiling as they are dragged off to be raped by mighty warriors. Mikhail Martynyuk is a high leaping warrior and Yuliya Voronina a pliant maiden against Nicholas Roerich's smoking nomadic tent set, but the warriors seem very tame. One misses a live orchestra even more.
Léon Bakst's Technicolor costumes and opulent giant lamp set equal the oriental flavour of Rimsky-Korsakov's Schéhérazade score (tinny recorded sound here); Mariinsky prima ballerina Yuliya Makhalina is a dazzling eye-flashing Zobeide who takes her own life after the massacre of the slaves, her Golden Slave lover included; Igor Pivorovich smoulders as her husband the Shahriar; but Roman Volodchenkov's bustling Chief Eunuch seems a pale imitation of Enrico Cecchetti's original.
Though black-turbanned Xander Parish in shiny black pantaloons and diamond bodice does not steal the evening as some critics say he did in Programme One, he does give the Golden Slave all he's got, marvelous panther crouches, grands jetés and fouettés.
He has come on by huge leaps and bounds as a dancer, but erotic is out of his range—he's a clean-cut boy albeit with a beautiful model body. There's no Nureyev animalistic passion, no bacchanalia. The blood does not rise.
Visual spectacle wins out against emotion, music and dance. It is all rather one-dimensional. There were no printed programmes either, only cast sheets with little information. No aide-memoire, apart from Liepa himself, a true showman and puppet master to the last.
Reviewer: Vera Liber