Sadler's Wells Global Gala

Sadler's Wells
–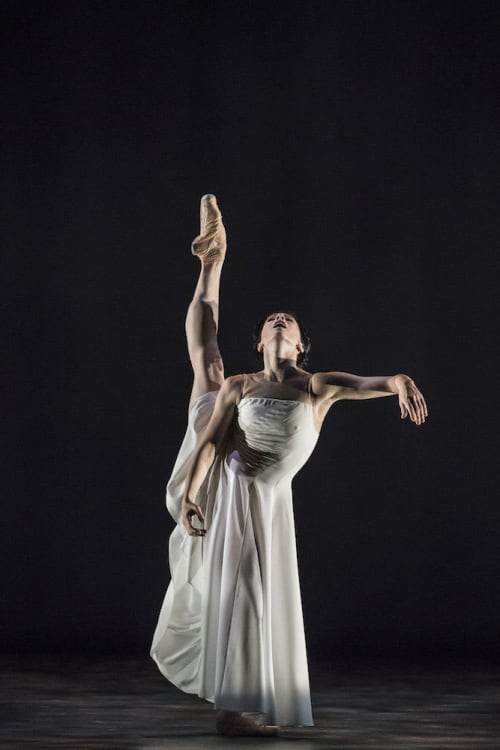 A free one-hour potpourri of chat and sketches from famous Sadler's Wells Associates, and one or two new pieces of choreography to whet the appetite, constitutes artistic director Alistair Spalding's valiant fundraising effort to keep the worldwide, broad-based dance family's finances and morale buoyant.
A celebration of talent and an intimate, revelatory 'through the keyhole' glimpse of Hofesh Shechter's tongue-in-cheek tahini cookery lesson, the main ingredient being dance, Carlos Acosta doing his samba in an empty studio, Akram Khan adding to his martial arts skills, Sylvie Guillem climbing an olive tree, swaying as she goes, making olive oil in a professional set-up in her enviable farmhouse, toasting us with her virgin oil.
Russell Maliphant shows off a smaller group than envisaged of the hardworking and enthusiastic National Youth Dance Company, Fiona Shaw, a local, reminisces about seeing Pina Bausch at the theatre in the eighties, Ophelia Lovibond, Brenda Emmanus and Anthony Gormley wish us all well, and Sting introduces an extract from Kate Prince's Message in a Bottle, its Fields of Gold duet danced lovingly by Nafisah Baba and Lukas McFarlane (his choreography).
An exuberant Jonzi D takes us Around the World from the rooftops of New York with ABT's James Whiteside to Soweto Skeletons via Cloud Gate Dance Theatre in Taiwan. And, set in Kansas City, Buenos Aires, Johannesburg, Barcelona and London to music by Nitin Sawhney, Moving Through a Pandemic, part of Sadler's Wells Digital Stage, is aired again.
New works range from Magical Bones with Soweto Kinch to Once With from Jason Kittelberger dancing with his partner Natalia Osipova to Sibelius, a lovely piece that shows some Sidi Larbi Cherkaoui influence especially in the hands.
But best of all is a wonderful world première from William Forsythe (shown catching flakes of snow in a bucket—some metaphor for our flaky times…), Buzzard and Kestrel, from a new series called The Barre Project. Tiler Peck of New York City Ballet takes flight at the barre as does the male duo Lex Ishimoto and Roman Mejia. Swift moves, reminiscent of In the Middle, Somewhat Elevated, are breathtaking as these supercharged, twitchy falcons flit and flash, skim and dip, on the wings of James Blake's cool jazz—timing is everything.
Reviewer: Vera Liber