San Francisco Ballet Programme C: Bespoke / Hummingbird / Hurry Up, We're Dreaming
Choreography Stanton Welch, Liam Scarlett, Justin Peck
San Francisco Ballet
Sadler's Wells
–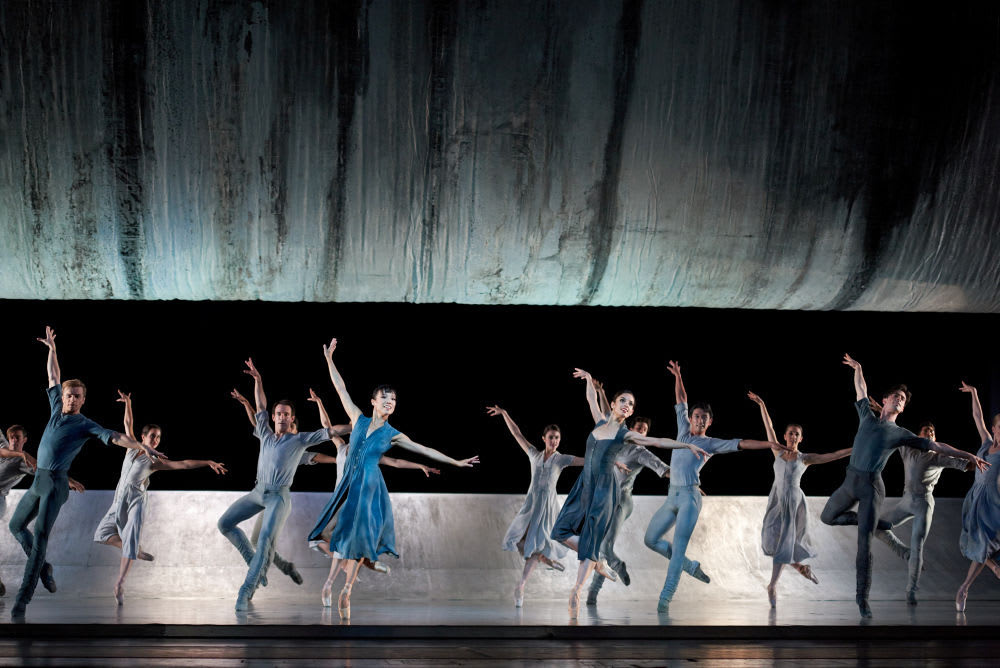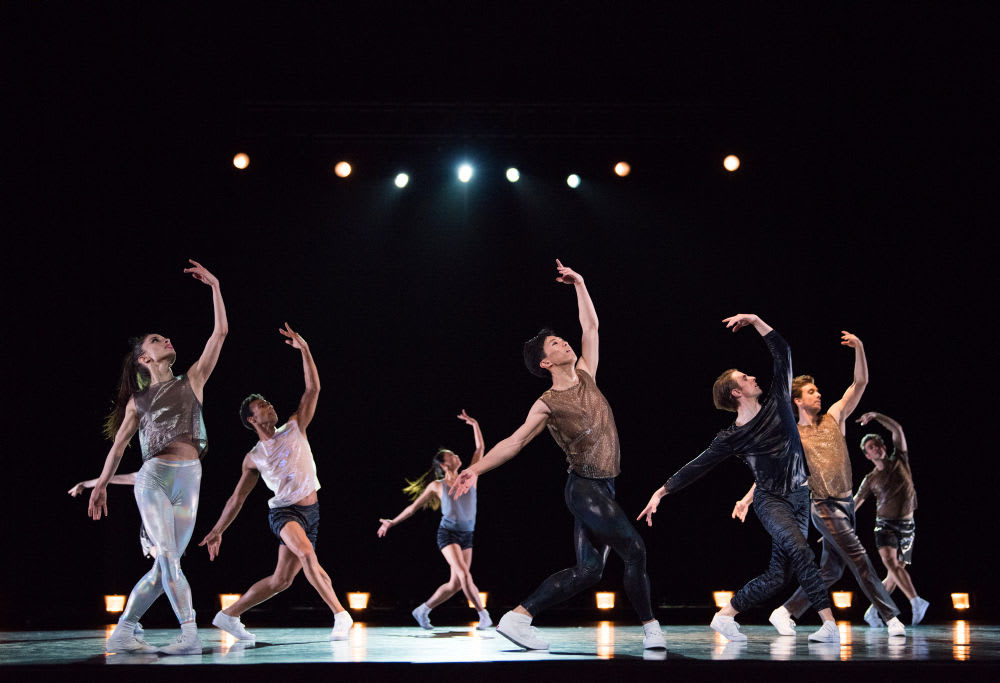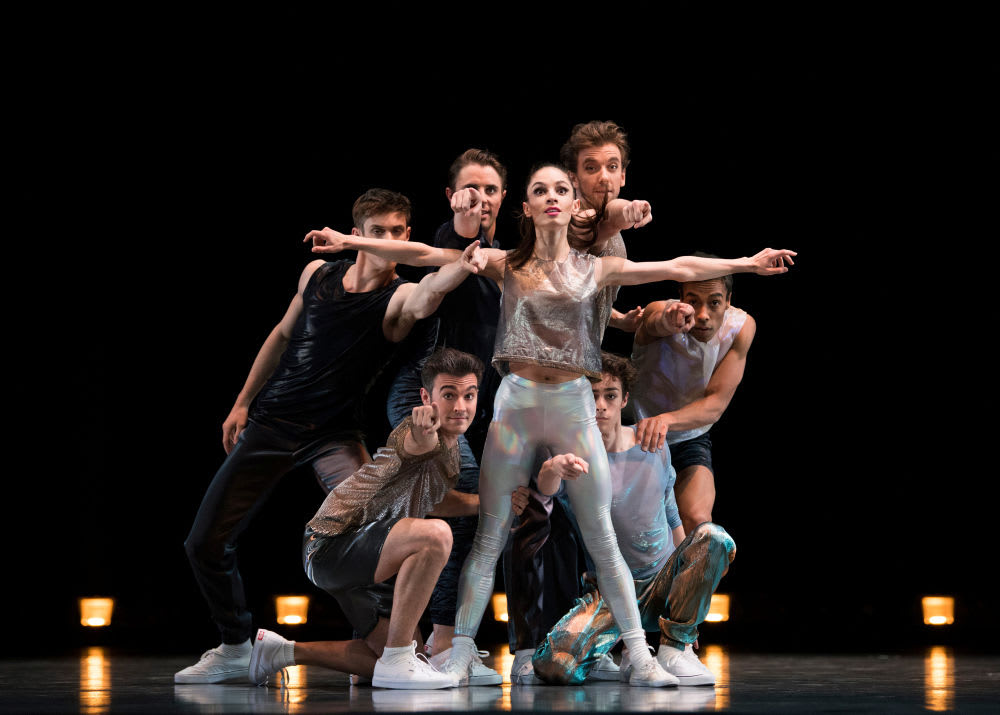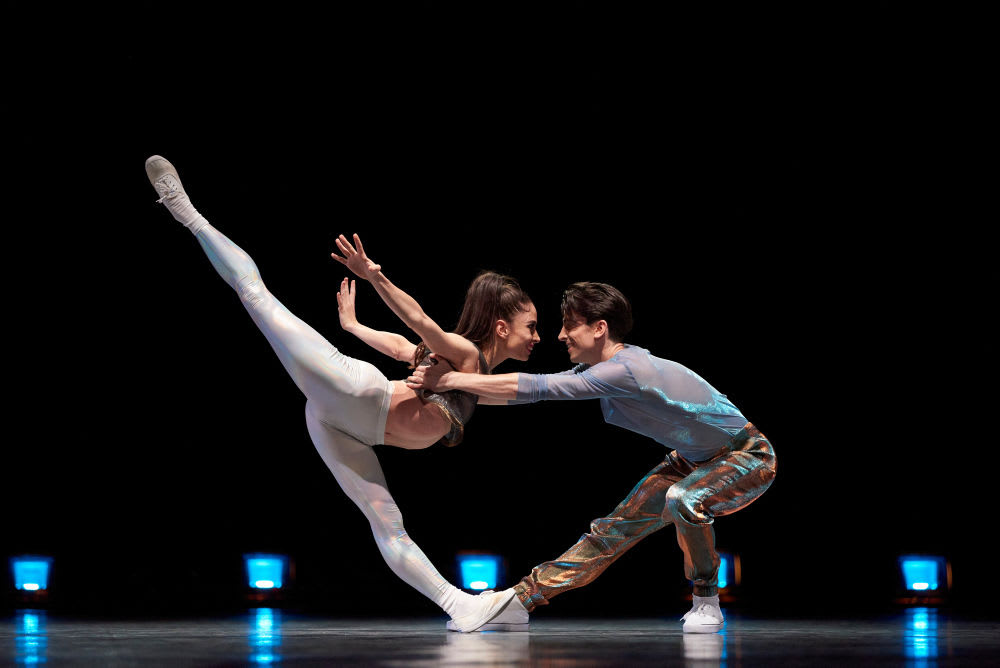 Dreamscapes, liminal spaces, seem to me the underlying concepts from the three young choreographers of this third bill from San Francisco Ballet; and plain exuberance—which the dancers have more than enough to spare—the sheer delight of giving oneself up to pure dance.
AD of Houston Ballet Australian Stanton Welch celebrates ballet's art form with Bespoke; artist in residence at The Royal Ballet and artistic associate of Queensland Ballet Liam Scarlett strikes me as revisiting his 2010 Asphodel Meadows in his 2014 neo-classical Hummingbird; and New York City Ballet's resident choreographer and dancer Justin Peck wants to take us "on a life cycle of dream states" in his 2018 Hurry Up, We're Dreaming.
Bach's Violin Concertos in E major and A minor (Cordula Merks) come all the sweeter after the Forsythian silence that sees Angelo Greco dancing the opening phrases of Bespoke. Baroque elegance, poise and metronomic timing are on display from a magnificent ensemble of twelve, Greco and Esteban Hernandez, Sasha De Sola, Mathilde Froustey particularly catching my eye.
Lyricism and athleticism combined, the body (in Holly Hynes's skimpy underwear) becomes the musical instrument, or a conduit for it. Formal and loose, sparky, swift, ballet's infinite possibilities are on show. Solo turns are amazing, what internal batteries these dancers must have. But the light (James F Ingalls) dims. All good things must end.
Hummingbird is dominated by a curved canvas, an expressionistic black streaked sailing cloth, from Scarlett's favourite scenic and costume designer, the painterly John Macfarlane, and a slippery slope down which beautiful dancers slide as if out of a birthing canal or descending from the heavens. These two curving shapes could be the rollers of an old mangle printing press, where souls are pressed and processed.
Philip Glass's Tirol Concerto for Piano and Orchestra (Natal'ya Feygina on piano) is beginning to feel like dance's go-to muzak, so often have I heard it of late. But the dancers are great, committed as they are to its persistent, insistent rhythms: De Sola, Greco, Yuan Yuan Tan, Luke Ingham, Dores André and Joseph Walsh shine in a group of eighteen. Truly all are outstanding dancers, I'm out of superlatives.
A sense of mystery pervades the piece: under David Finn's tenebrous lighting, in shades of grey, couples and groups pass through in introspective dance, whilst Yuan Yuan Tan in white watches. Her solo is remarkable, slow, supremely controlled, arms, hands fluttering like a hummingbird's wings. There's romantic pas de deux, pas de quatre (three men can't resist her)—is she the queen bee? Is this her dance of death? Eddies of dance, swirls of music, the mind drifts.
Peck's Hurry Up, We're Dreaming to the electronic music of M83 perks me up. Dancers in sneakers, which give them a cheerleader extra bounce, Twyla Tharp with a bit of Jerome Robbins, could be straight out of American Graffiti if it weren't for Reid Barthelme and Harriet Jung's glossy pants and shimmering tops. A soupçon of Close Encounters of the Third Kind or Blade Runner, perhaps?
Gathering in a circle ceremony, they spiral off on their own trajectories and then lie down… except for one girl who steps over them… Episodic as in a dream, in chapters that reflect each track of the music, a girl seems to be looking for something amongst these untroubled shades, high school types walking through her mind.
Five boys dance, the girls muscle in, and now it's their turn. Young lithe bodies dancing, enjoying the music, Hurry Up, We're Dreaming has a happy vibe. Is this California Dreaming or the Beach Boys—metaphorically I mean? It has the circularity of life, ending where it started in that holding hands circle.
Three quarters of the way into an effervescent showcase four-part, twelve-ballet (each dance piece just over half an hour) and I am beginning to distinguish the dancers of San Francisco Ballet amongst its tightly knit, streamlined ensemble. André, Walsh, Tan, Wei Wang, Ulrik Birkkjaer, Luke Ingham, Elizabeth Powell, Gabriela Gonzalez.
I wish I could name them all, but there are just too many. Twenty-two principal dancers are listed in the glossy programme, sixteen soloists, a corps de ballet of thirty-eight and five apprentices, as well as three principal character dancers. They haven't left much to chance in this memorable visit.
A marathon treat that just keeps on giving. One more triple bill to go: Trey McIntyre, Christopher Wheeldon and David Dawson beckon with three pieces from 2018.
Reviewer: Vera Liber