She Persisted: Broken Wings / Nora / Le Sacre du printemps
Choreography Annabelle Lopez Ochoa, Stina Quagebeur, Pina Bausch
English National Ballet
Sadler's Wells
–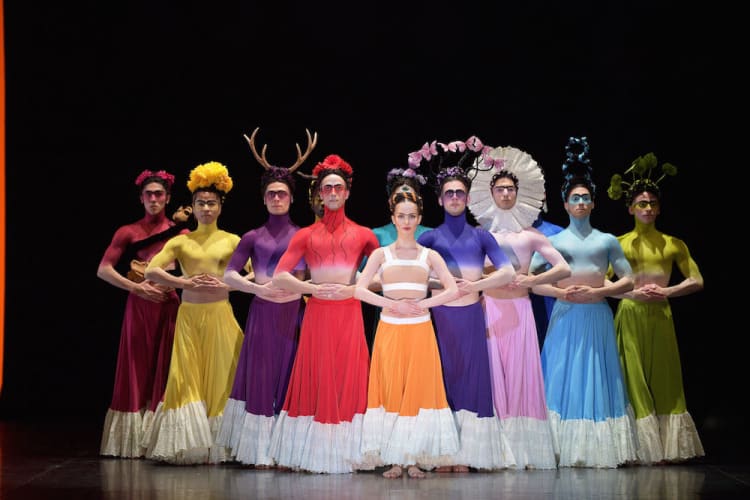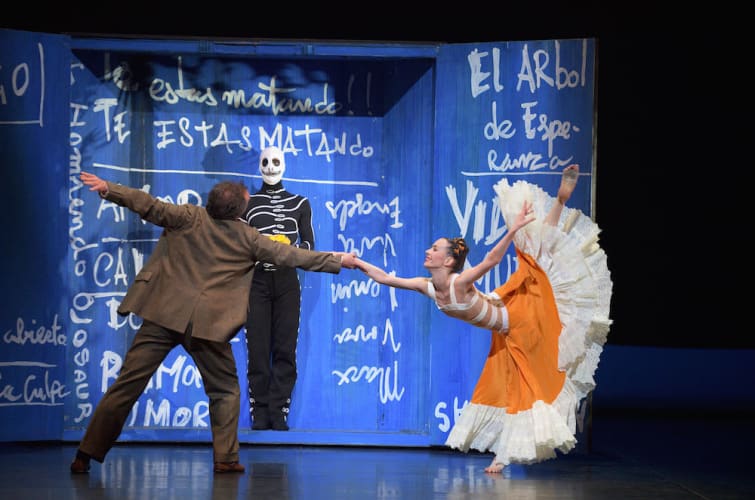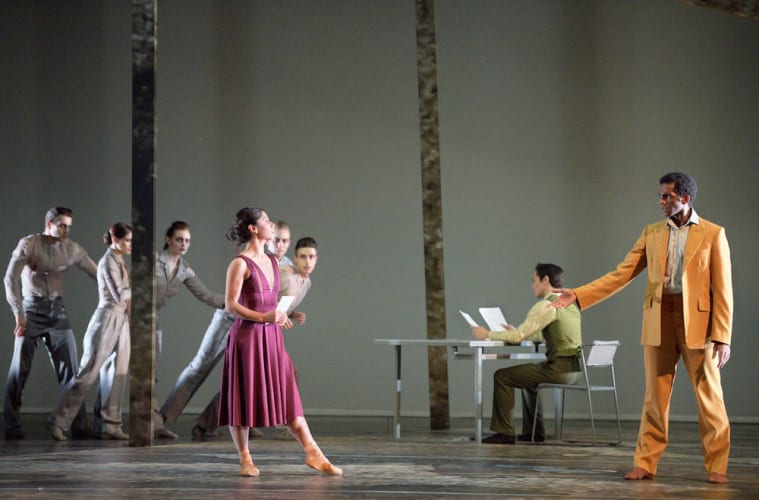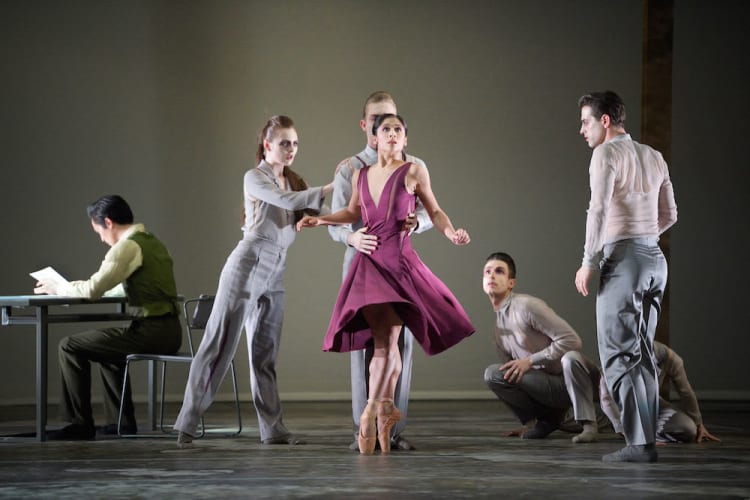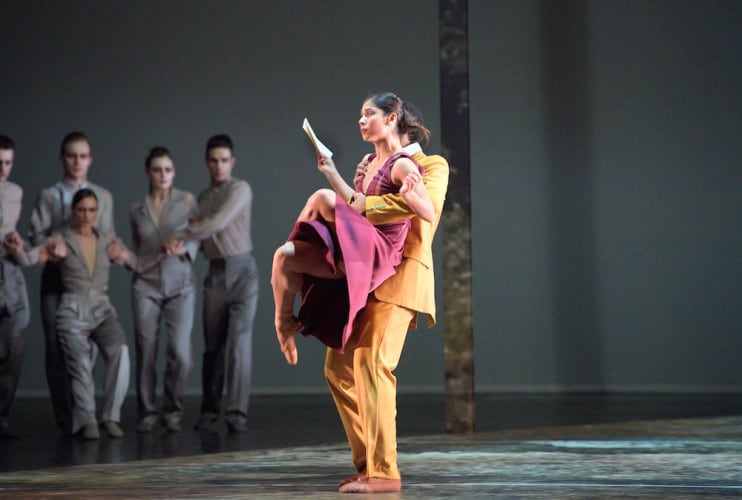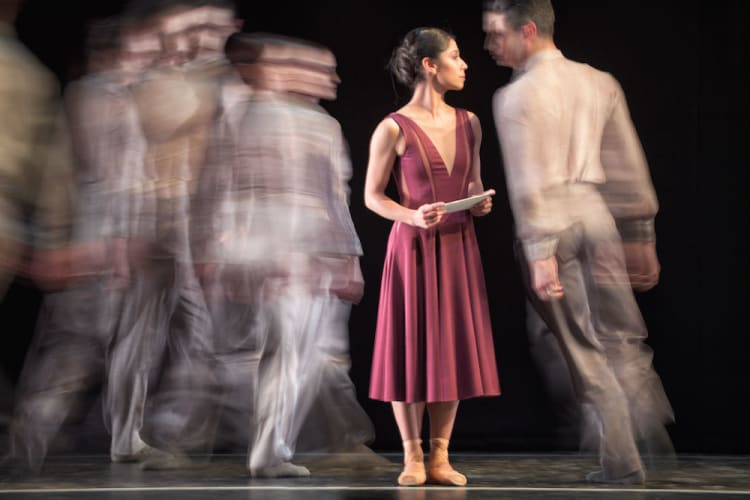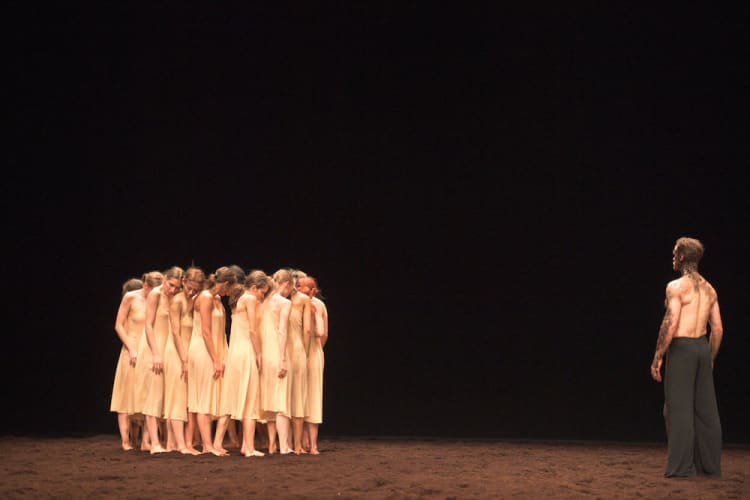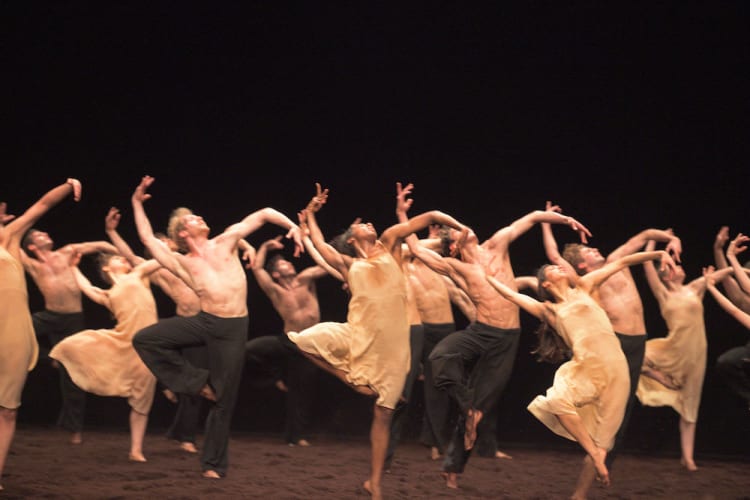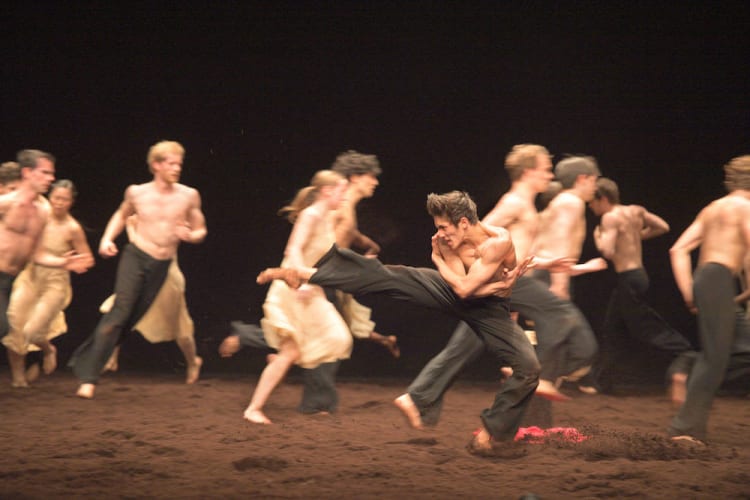 In 2016, English National Ballet presented a triple bill, She Said, by female choreographers. They are back with a continuation of sorts with She Persisted. Good title. A revival of Annabelle Lopez Ochoa's Frida Kahlo ballet, Broken Wings; Pina Bausch's 1975 Le Sacre du printemps (The Rite of Spring); and sandwiched in the middle a première of a new ballet, Nora, by company dancer Stina Quagebeur.
All by women; all with a wow factor: dynamic, thoughtful, stimulating. Powerful women's voices, awakening voices from this century and the last: Ibsen's Nora realizing in 1879 the falsehood at the heart of her marriage in A Doll's House: ballsy Frida finding her strength in adversity; and the brave sacrificial maiden selected by a man to propitiate the spring.
Infantilized by her husband Torvald, compromised by moneylender Krogstad, Nora grows up overnight. Quagebeur does not attempt to tell the play's story, but its subtext, its essence, in a short compact piece that carries a decisive punch.
What she has done is give Nora (Crystal Costa) 5 Voices (Adela Ramirez, Angela Wood, James Forbat, Francisco Bosch, Henry Dowden) who dance her perplexity, her burgeoning thoughts as they swirl around her, whisper in her ear, pull her this way and that. The opening voiceover—"I just have to do it", "He doesn't need to know about it"; "You're a child Nora"—adds little and I'd say cut it.
If you happen not to know Ibsen's play, you may need a synopsis, though to my mind it matters not with choreography as fine and exciting as this. Just sit back and enjoy the dance. Jeffrey Cirio is ablaze as Torvald when he discovers Nora's secret—the letter she is holding will incriminate her, will turn him against her.
Junor Souza, with his elegant arabesque line, in Louie Whitemore's yellow suit, is a sympathetic Krogstad—he tears the letter up, but too late. The men tussle, Nora pleads and sees her patriarchal, selfish husband in a new light. Her 5 Voices spur her on. Leave she must. Torvald is left empty-handed.
Quagebeur's Nora holds it own in illustrious company. With Philip Glass's passionate Tirol Concerto for Piano and Orchestra, played superlatively by Chris Swithinbank on piano, as its epic underpinning, she doesn't put a foot wrong in a triangle relationship that could be misconstrued. But then much is misconstrued in the original, finely tuned play.
Finely tuned Broken Wings may be in dance terms, but there's nothing subtle about it. If you saw the recent Frida Kahlo exhibition at the V&A you'll remember her ethnic outfits—she was not a wilting wallflower. Vibrant costumes blazing with life, images of her reinvented surreal self step out of her paintings on to the backs of eleven dancers—all male. She was equal to any man—even her philandering husband Diego Rivera.
Death pursued her all her life and she laughed at it, defied it, took it on. Day of the Dead Mexican skeletons with sombreros—all male (uncredited)—play with her, surround her, lift her, lie in wait for her. Broken Wings does not pity her, but applauds her and her work: the wounded deer, the birds of paradise that filled her spirit, the life energy pumping in her damaged body.
I don't envy Katja Khaniukova having to follow in Tamara Rojo's footsteps in the role of Frida, but, lucky girl, she has Irek Mukhamedov in support as Rivera. Just to watch his face is to see a river of emotions. And the grace of his classical training is still evident (even in a padded suit) in every tiny move and inflection. Fifty-nine he is, ENB is fortunate to have him. I saw him in his heyday and his presence has not dimmed.
Diueweke van Reij's set design (lit by Vinny Jones) is clever and stunning: a Mexican adobe house cube that opens to reveal new scenarios: Frida's mirrored bedroom, Diego's studio, her final box painted to take the beautiful butterfly that she was. Dressed throughout in a costume that reflects the corset she wore in her 1944 self-portrait The Broken Column, in death she comes out of her chrysalis.
Chavela Vargas's canción ranchera (usually performed by men) La Llorona (Weeping Woman) sung live, incorporated into Peter Salem's cinematic score, with its Mexican pipes, brass and percussion, is heartbreakingly beautiful (look up the lyrics—they remind me of Lorca). Kahlo was rumoured to have had an affair with her. Out of an abbreviated life Lopez Ochoa has spun a captivating narrative into witty dance theatre.
Bausch's legendary Le Sacre du printemps—the English National Ballet Philharmonic orchestra under Gavin Sutherland takes on Stravinsky with some verve (I am in the second row stalls)—is danced full out by the company. Francesca Velicu reprises her demanding role from 2017 and as then is overcome by emotion at the end.
James Streeter's elder lies on the ground, arms outstretched to receive her, as all the while she dances herself to death. I do wonder about the ache in those arms and the exhaustion of the company—fourteen strapping young men and fourteen scared young women—in perpetual strenuous motion for over half an hour.
Orgiastic, primal, ecstatic energy, a huge physical commitment, absolute and shattering in its primitive ritualistic worship of the earth danced out on the earth—a stage prepared with raked peat soil.
Reviewer: Vera Liber