Shakespeare in Love
Based on the screenplay by Marc Norman and Tom Stoppard, adapted for the stage by Lee Hall
Noël Coward Theatre
–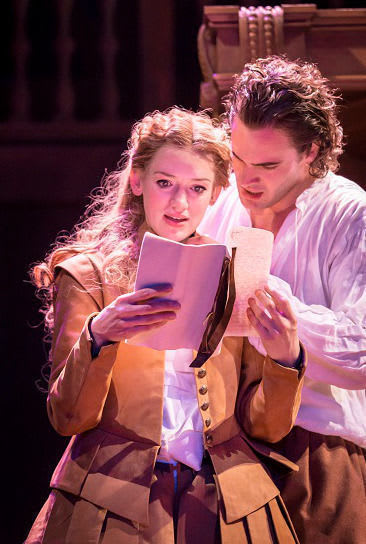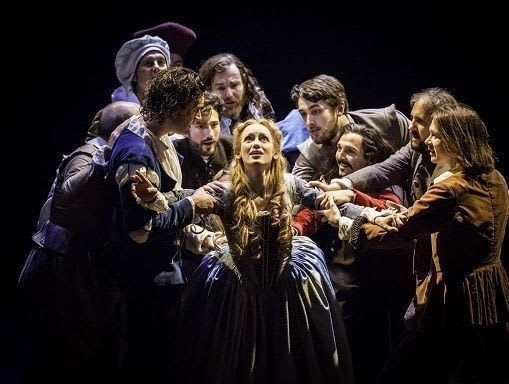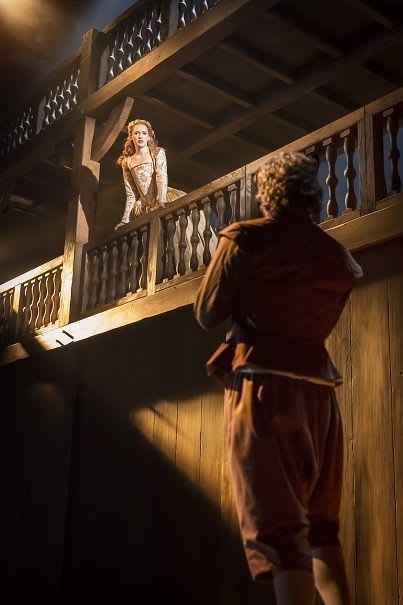 Shakespeare in Love brings together the oddest of bedfellows.
In addition to the Bard and his contemporaries on stage, Sir Tom Stoppard wrote the movie script (with Marc Norman), this has been spruced up by Lee (Billy Elliot) Hall for a creative team of Cheek By Jowl's Declan Donnellan and Nick Ormerod. Add in co-producers Sonia Friedman and Disney and there appears to be a culture clash waiting to happen.
In fact, the tone is generally closer to Disney than one might expect, which could be good for the box office, as the cast is not led by big names from film and TV.
That is not to detract from some strong performances. Lucy Briggs-Owen as Viola de Lesseps, a noblewoman with a love of the stage, suggests both comic talent and a Shakespearean bent.
Playing her love interest, William Shakespeare himself, is the muscular (unbearded) Tom Bateman, a man who is keener on getting laughs than expressing real passion until a moving denouement at the end of the 2¾ hours.
Inevitably, one will benchmark the performances of this pair against Joseph Fiennes and Gwyneth Paltrow in John Madden's film. While the leading actress bears up well, playing a rather modern equivalent to that other Viola from Twelfth Night, this Shakespeare seems far closer to a Hollywood romcom heartthrob, which is somewhat ironic.
As a result, some might find it hard to accept that Bateman's character had the intellectual rigour to conjure up 37 plays, many of which are unsurpassable, not to mention the sonnets and poems.
Then again, perhaps it really was David Oakes's equally hunky but considerably more intellectual Christopher Marlowe, at one point practically plagiarising Cyrano De Bergerac, who gave the Bard his best lines.
Declan Donnellan has some excellent character actors in support of the leads with Paul Chahidi and Abigail McKern particularly catching the eye as hapless Henslowe (obsessed with his shaggy dog) and the Nurse. Doug Rao is effective as pompous Wessex, cuckolded even before he is married, while the magisterial Anna Carteret portraying the first Queen Elizabeth is given plenty of gags, rather like Helen Mirren playing her nominal successor in The Audience.
The generally light tone can detract from what should be a strong plot but can amuse. Lee Hall's modus operandum is built around a desire to lift quotes from the great man and deliver them out of context to frequent general amusement from the audience. There is also an inordinate amount of name dropping for comic effect.
As so often when a highly popular film is transported to the stage, reactions will be mixed with many lapping up an opportunity to see an old favourite live in new clothing, while others will wonder whether it was worth all the effort and expense when the DVD or Blu-ray is sitting on the mantelpiece already.
Reviewer: Philip Fisher