Silent Night
Music by Kevin Puts; libretto by Mark Campbell; based on the screenplay by Christian Carion for Joyeux Noël
Opera North
Leeds Town Hall
–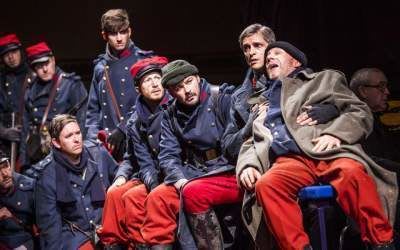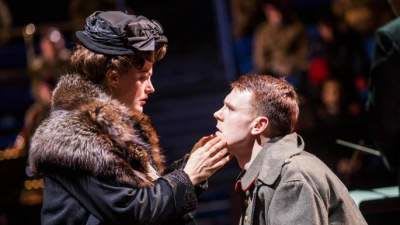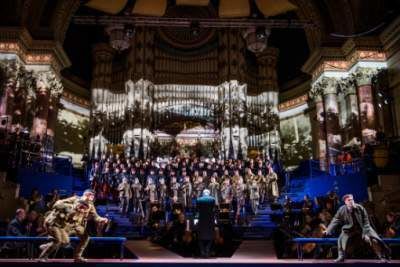 To mark the centenary of the 1918 Armistice, Opera North has chosen to stage Silent Night—Kevin Puts's Pulitzer Prize-winning opera about the 1914 Christmas truce, when peace spontaneously broke out between Germany and the Entente Powers during World War I.
Adapted from the award-winning French film Joyeux Noël (2005), Silent Night tells the story of German, French and Scottish soldiers stationed in trenches near the small Belgian village of Ploegsteert. On Christmas Eve, 1914, German opera singer Nikolaus Sprink (Rupert Charlesworth), now serving as a soldier, is ordered to sing behind the front line. This leads the Scottish soldiers to sing in response, accompanied (naturally) by a bagpiper. When Nikolaus erects a Christmas tree as a gesture of friendship, soldiers from both sides move cautiously towards each other, meeting finally in No Man's Land.
Anyone who has studied the First World War at school—or listened to Paul McCartney's "Pipes of Peace"—will have some familiarity with the extraordinary events that took place that Christmas in 1914. Although the incident has been mythologised somewhat, the first-hand testimonies of various soldiers confirm that for a short time peace broke out between the two sides. During this period, German, British and French soldiers exchanged gifts (including cognac, chocolate and cigars), participated in football matches and allowed each other to bury their dead.
Given its subject matter, it's surprising that Silent Night has not been staged in the UK before now. At any rate, I'm glad that this has been rectified. I've seen some excellent productions from Opera North this year—Madama Butterfly, Kiss Me Kate, Salome, Tosca—and Silent Night continues the company's winning streak.
The opera gains immeasurably from being performed in Leeds Town Hall, which allows director Tim Albery to fill the stage with performers representing the three platoons. The male Chorus of Opera North are also joined by members of the Youth Chorus, students from the Royal Northern College of Music and a chorus of community singers, and the effect of their combined voices is undeniably stirring.
The named characters are brought to vivid life by seasoned performers. Rupert Charlesworth and Máire Flavin sing beautifully as German opera singers who put their lives at risk by crossing enemy lines. Alex Banfield excels as an embittered Scottish soldier determined to avenge the death of his brother. Quirijn de Lang brings elegance and warmth to the part of a French lieutenant separated from his pregnant wife.
As the production is staged in concert, there isn't much space for set design. However, video designers Matt and Rob Vale bring home the reality of war by projecting archive footage onto the town hall's vast organ. Hannah Clark's beautifully detailed costumes also add to the sense of period.
Kevin Put's cinematic score is performed with vigour by conductor Nicholas Kok and the Opera North Orchestra, resulting in a show that nourishes both the ear and the heart.
Reviewer: James Ballands