Six
Toby Marlow and Lucy Moss
Arts Theatre
–

Listing details and ticket info...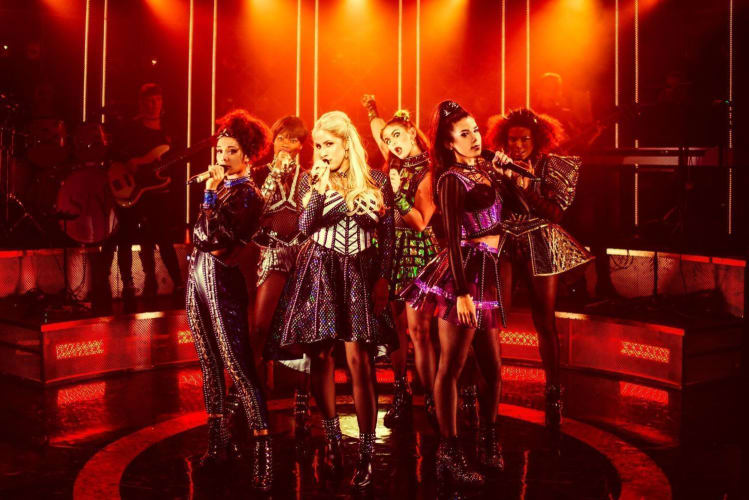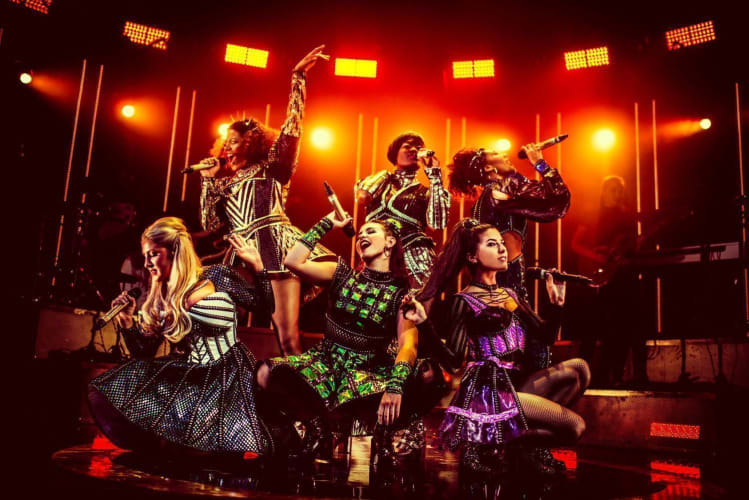 As part of a national tour including a brief run in Edinburgh, Six hits the West End for around six weeks to give Londoners (and tourists) a short, sharp impression of the sextet of unfortunate wives of Henry VIII.
History has become popular in the theatre of late, with Wolf Hall and Hamilton taking on the past in very different but equally satisfying modes.
While this new piece, co-directed by Lucy Moss and Jamie Armitage, uses hip-hop and rap amongst other musical styles to tell a story from long ago, this is a very different work from Lin-Manuel Miranda's American masterpiece.
It is far closer to a 70-minute concert by the latest shooting star girl power band asserting feminist principles from a debut concept album while singing what are undoubtedly a stream of fantastic songs, loosely connected by anachronistic historical minutiae and occasionally witty asides.
Much of the fun is meant to derive from watching the minimally but glitzily dressed performers strutting their stuff energetically to the superb choreography of Carrie-Anne Ingrouille, while vaguely pretending to be characters from the 16th century.
The format is simplistic, with the Queens competing in a TV-style gameshow to see which can make a strong enough case to persuade the audience and each other that their fate as wife to a tyrannical but disappointed man was worse than that of their "sisters".
The process opens with Jarneia Richard-Noel as Catherine of Aragon bemoaning her divorce, before the others tell their own sad tales, Millie O'Connell and Aimie Atkinson represent a duo who lost their heads, Natalie Paris the unfortunate who died naturally, Alexia McIntosh a German who suffered after having been overly flattered by portraitist Hans Holbein and, last but not least, Maiya Quansah-Breed proudly proclaiming herself in the role of Catherine Parr as the one that outlived the man they all came to hate.
Anyone hoping that Six will be useful crash course for teenagers about to sit GCSEs or A-levels in history should probably think again. On the other hand, the youngsters will probably have a lovely time and this could also be the perfect show for pop-loving tourists, since even if they don't understand a word, the visitors will relish the music and dance moves, while locals looking for a similar experience will undoubtedly be pleased as well.
Reviewer: Philip Fisher