Strange Interlude
Eugene O'Neill
Lyttelton Theatre (National Theatre)
–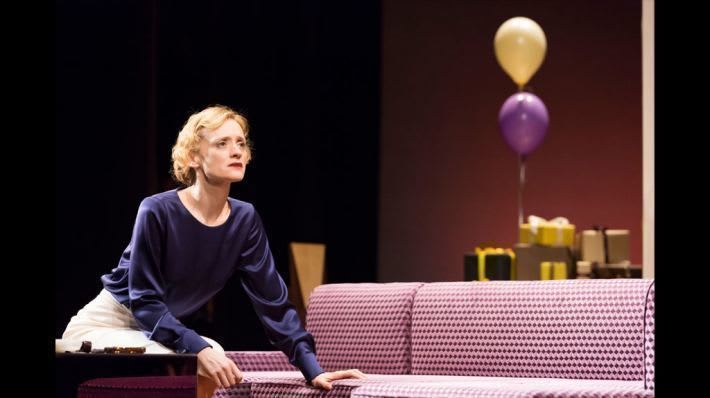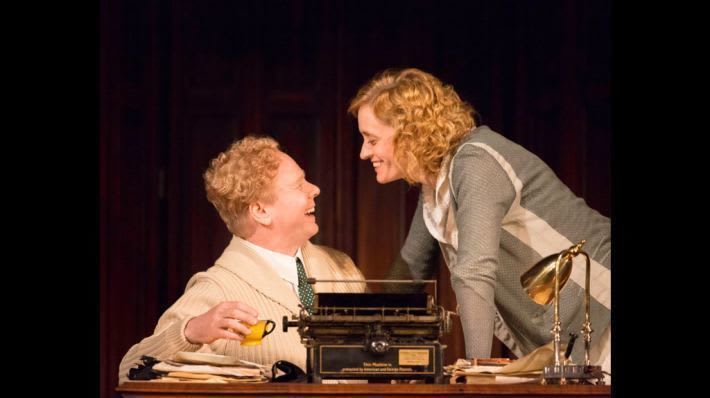 "Life is damn queer". It certainly is in Eugene O'Neill plays, but it is also almost always rendered with heart-breaking accuracy on stage.
Not only is life queer on this occasion but so is the writing style and subject matter both of which are a couple of generations ahead of their time.
Actors constantly pause to reveal their thoughts through the fourth wall, often in the middle of onstage conversations, while sex rears its ugly head with distasteful regularity.
London has been blessed with a plethora of wonderful O'Neill revivals of late, most recently Anthony Page's award-winning vision of Long Day's Journey into Night.

Simon Godwin's lavish version of Strange Interlude seems set to follow suit, helped by a superb cast and a series of settings that seem certain to win Soutra Gilmour enough silverware to fill a display case.
The play itself, first seen in 1928, is thoroughly engrossing, probably not harmed by cuts that take it down to a 3¼-hour running time from a potential four.
Its protagonist is Nina Leeds, a woman a human queen bee around whom men inevitably become devoted but uncared for acolytes throughout the evening.
Anne-Marie Duff's character is first seen in the study of her father, the first of a trio of carefully designed, claustrophobic properties, still mourning the loss of a glorified, alpha male fiancé immediately before Armistice Day ended the War in 1918.
Nina's subsequent breakdown leaves her too brittle to react to the ineffectual approaches of genteel novelist Charlie. Charles Edwards makes a swift return to the National following his success in This House and demonstrates his versatility in a very different role as a kind of human poodle rather patronisingly referred to as Good Old Charlie by all.
The haunted invalid's recovery is achieved through the efforts of two other contrasting admirers. Jason Watkins is Sam Evans, the weak-chinned nobody destined to become Nina's husband.
He starts out as a kind of housebound vaudevillian type of the kind played so often by Danny Kaye, but fatherhood transforms the loser into a winner, enjoying family life from the comfort of a stunningly realised Park Avenue apartment.
Underlying his happiness is a secret that can never be revealed and which keeps handsome, Chekhovian Dr Ned Darrell, a study in macho unhappiness, convincingly portrayed by American actor Darren Pettie, abroad for years at a time.
Nina's final man is her son Gordon, named for the dead warrior and destined to be an athletic winner, so different from his father.
Strange Interlude is totally engrossing, with a tremendous plot that unfolds gradually, revealing character and, in particular, showing us the conflicts that make selfish Nina's life into one of continual sacrifice and homage to the happiness of various of her men.
The acting of the leading quartet is memorable, with Anne-Marie Duff in the lead drawing in the audience just as surely as she had in a very different role at the National playing Saint Joan.
This epic drama sweeping across quarter of a century is yet another demonstration of the intoxicating power that Eugene O'Neill can wield over audiences and really should not be missed.
Reviewer: Philip Fisher