The Effect
Lucy Prebble
Headlong
Cottesloe Theatre (National)
–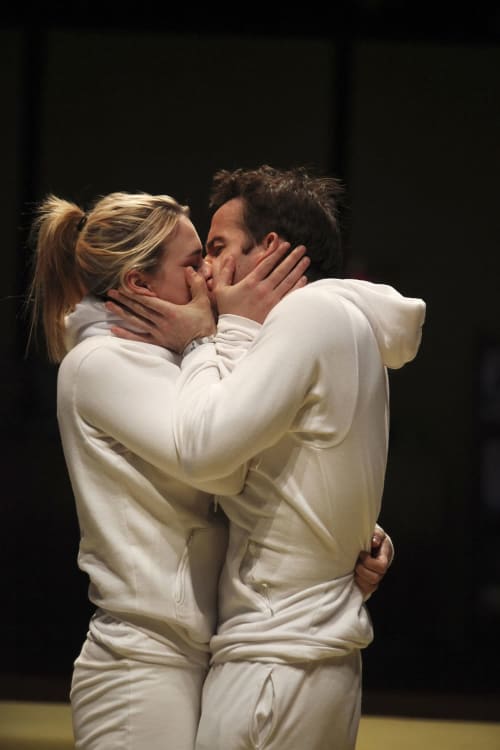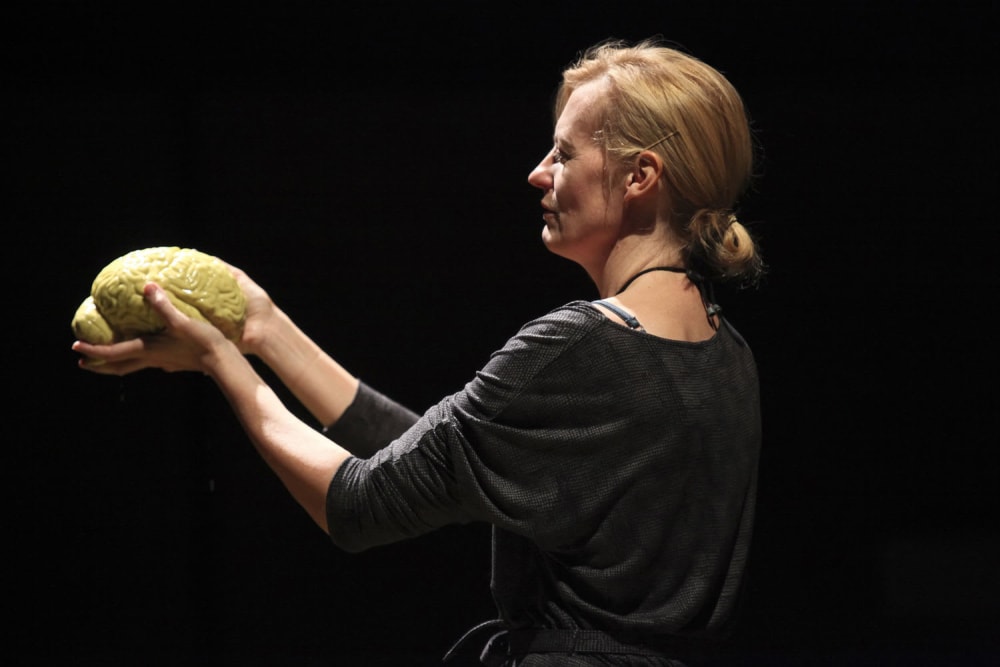 In Enron, like this play directed by Rupert Goold for Headlong, Lucy Prebble explored the world of high finance with wit and insight that is rare when the arts try to understand business.
The Effect attempts to do the same for clinical psychology but in the end becomes a piece that is more interested in the nature of love and depression than the medical world's perceptions of these unpredictable phenomena.
Much of the 2¾ hours investigate a subject rarely tackled on stage, with the notable exception of Joe Penhall in Blue/Orange and other works. This is the working of the human mind or to be more precise, the impact of anti-depressant drugs on healthy human guinea pigs and its self-generated placebo equivalent.
Miss Prebble expands this to make us consider cause and effect and whether love is the drug, as the Roxy Music song suggests, or a more prosaic intoxicant created in a laboratory?
There are two representative "victims". Tristan, a lively guy from Northern Ireland played by Jonjo O'Neill is an old lag at the clinical trial laboratories. His companion Connie is a thoughtful psychology student keen to kill two birds with one stone, advancing her studies while making some cash.
In the latter role on her NT debut, Billie Piper renews her partnership with Miss Prebble who scripted the TV series in which she starred, Secret Diaries of a Callgirl.
The young people have agreed to be locked away for four weeks in a space (in the very comfortable round) that Miriam Buether might deliberately have conceived as reminding viewers of the Big Brother house where voyeurs can gorge themselves on their predilections from the comfort of the couch.
The pair are monitored by Anastasia Hille's anal Lorna (Dr James), who uses split-second timing on everything down to pill popping. At times, one wonders as much about the doctor's mental state as that of her chemically-induced patients and that is no accident.
In such a claustrophobic atmosphere, it is inevitable that love or its simulacrum will rear its pretty head. The fascinating question is whether it is real or merely a chemical reaction to those clever little anti-depressants.
While Lorna thinks that she knows the answer, her employer Tom Goodman Hill's Toby has other ideas, possibly as a result of the fame and fortune that the right trial results could bring.
Some of the early scenes may well be clinically accurate but can drag. The play hits a peak leading up to an interval as the lab rats break every rule by getting up close and personal in the sexiest stage exchanges since Constellations.
The second half continues to mix the elements of love and science, getting a little schematic as focus moves from patients to doctors.
As so often, Rupert Goold really gets the best from his actors, with Jonjo O'Neill leading the way with a really dynamic performance and Billie Piper giving what must be her best stage performance to date. Anastasia Hille is especially good as her character's confidence dissipates and her equilibrium unravels before our eyes, while Tom Goodman Hill does the necessary in a less prominent role.
The Effect may lack some of the pace and vibrancy of Enron but it does thoughtfully get some powerful points across regarding two of today's hippest diseases—depression and love.
Reviewer: Philip Fisher