The Entertainer
John Osborne
The Kenneth Branagh Company
Garrick Theatre
–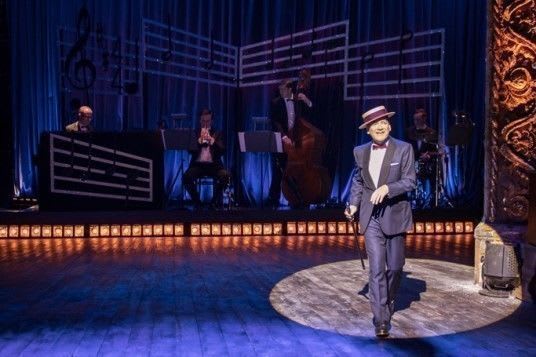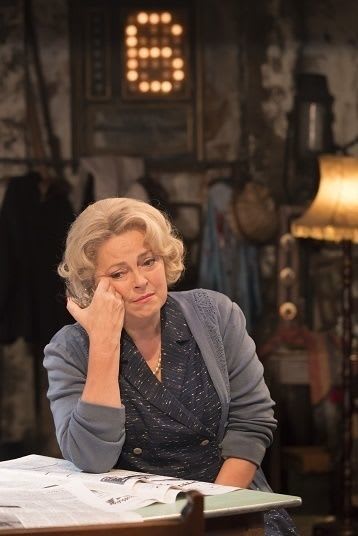 The Kenneth Branagh Company's inaugural season ends as it started with its moving force taking the leading role in a classic.
Close to a year ago, Sir Kenneth portrayed a troubled Shakespearean soul, Leontes in The Winter's Tale and now, he plays another from more plebeian stock.
This actor/director/impresario's career has often followed in the footsteps of Lord Olivier so it should come as no surprise to see him portraying Archie Rice in John Osborne's high-spirited dirge to the loss of Empire.
Director Rob Ashford and designer Christopher Oram create a perfect atmosphere from the opening dark moment in 1956 on a set that is revealed to combine home and music hall, with a large screen backdrop to receive projections from Egypt and closer to home. Pertinently, there is a hole in the roof that lets the dying of the light shine on the Rice family in its struggles.
Their problems are mirrored by those of the nation, as hegemony goes badly wrong in what would become The Suez Crisis.
Indeed, one strand during the 2½ hours follows army sergeant son Mick from a distance after he becomes a prisoner of war and then feted hero when release is imminent.
On the domestic front, while members of this close-knit family love each other, they also provoke with a passion that frequently becomes vicious, using language as a weapon rather like another Branagh character, dear old Jimmy Porter in Look Back in Anger.
Like his father Billy, played by Gawn Grainger, who shows wistful longing for the good old days when everyone was an Alf Garnett-like bigot, Archie is a music hall performer to the tips of his toes. Indeed, the younger man's demeanour offstage suggests that he never stops acting, partly to hide feelings that could easily overflow.
This is hard on his wife Phoebe, a role that allows Greta Scacchi to show a very different persona from those with which she has previously been associated, evoking great emotional depth during a finely judged performance.
She accepts her husband's philandering but frequently becomes tearful when sharing the plentiful supply of alcohol, in this case gin, that is always available in any household created by John Osborne.
In a reversal of the norm, it is the younger generation that are most grounded. Sophie McShera is Jean, trapped in a relationship with a bore and rebelling by joining marchers to protest against the war.
Her step-brother Jonah Hauer-King's Frank has moved in the opposite direction from Mick, becoming a conscientious objector and spending time in prison for the privilege. Now, he is the pacifying force helping to hold the family together when arguments threaten to overflow.
While Archie might be the past master in putting a brave face on failure, he is forced to look defeat in the eye before the moving finale to what is always a powerful work and gains much from the contrast between its jaunty music hall frippery and the disasters taking place in the real world.
Ultimately, the tragedies of the Rice family are intended to mirror those of their once great nation as its imperial past moves back into history and a slump beckons, perhaps prefiguring the political climate of the next few years?
While the company's leader gives a sensitive performance, particularly in the later stages, and receives good support, this version doesn't have the magic of the last big London production in which Robert Lindsay was directed by Sean Holmes at the Old Vic almost 10 years ago, nor is it likely to shift memories of Laurence (later Lord) Olivier who created the role and also played it on film.
Reviewer: Philip Fisher