The Hothouse
Harold Pinter
Jamie Lloyd Productions
Trafalgar Studios
–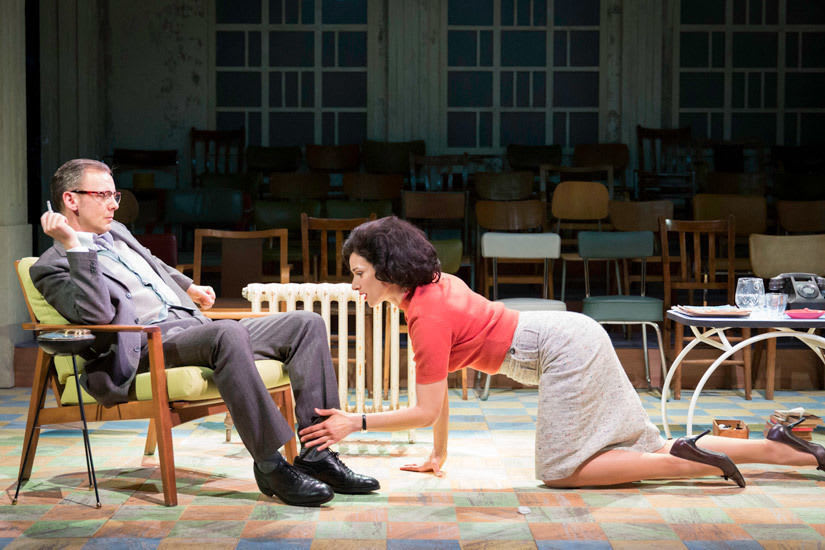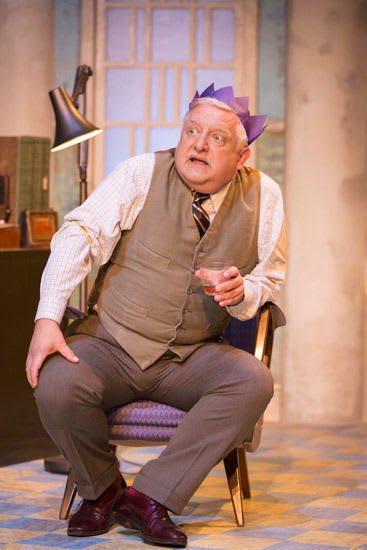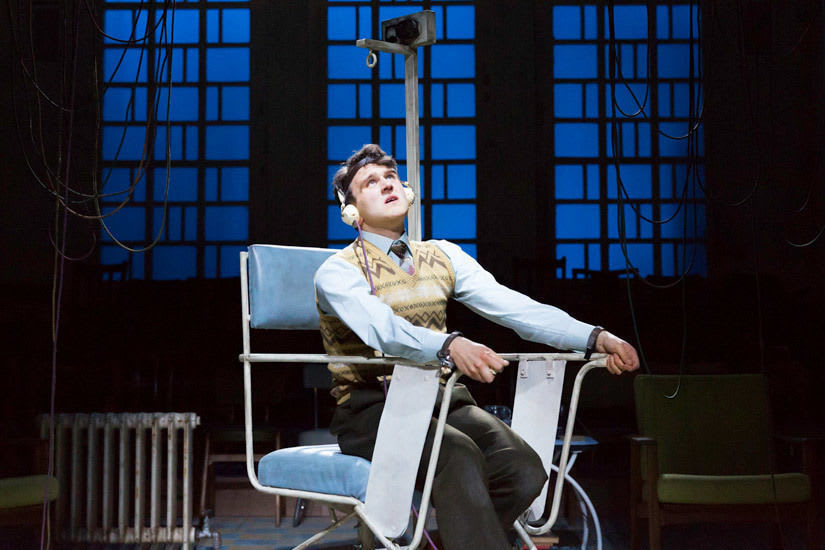 The second play in Jamie Lloyd's Trafalgar Transformed season at the Trafalgar Studios could hardly be more of a contrast with his gritty, Scottish Macbeth starring James McAvoy and Claire Foy.
The Hothouse (last seen at the National half a dozen years ago) may well be Harold Pinter's funniest play, though like almost all of his oeuvre, there is a deeply sinister undercurrent running throughout its two-hour duration.
The subject matter does not immediately lend itself to laughter, as the inhabitants of a secure institution celebrate Christmas under the shadow of two significant events.
First, a patient has been murdered by an unknown hand and secondly a fellow inmate has given birth to a son, father unknown, mirroring a similar event almost 2,000 years before the play was written in 1958, although it took 22 years to receive it stage première.
In passing, British Theatre Guide would also like to send congratulations to director Jamie Lloyd and Susie Toase on the birth of their own second son last Friday, making this a particularly auspicious week for the family.
These ingredients are brought to life on Soutra Gilmour's spacious, if deliberately dowdy, set by a particularly strong cast.
This is led by Simon Russell Beale, following his success in Privates on Parade with the portrayal of Colonel Roote, the excessively fussy patriarch of this madhouse. His early eccentricity is mildly amusing but as the festive spirits flow, the black comedy that he leads hits a peak and remains there almost throughout the second half by the end of which, as so often on stage, one is left wondering whether the lunatics have taken over the asylum.
Roote is supported by a mismatched trio of eccentric functionaries. TV favourite John Simm makes a relatively rare stage appearance as the prissy but possibly murderous Gibbs (all of the staff have monosyllabic names). John Heffernan is his argumentative antithesis Lush, while Indira Varma has great fun playing the vampish Miss Cutts, whose main purpose in life appears to be providing satisfaction to pretty much every male member of staff.
As the management play and bicker, one is left to imagine what might be happening to their charges. An impression can be derived from the treatment of the deceptively amusing Harry Melling playing security guard Lamb, led almost literally to the slaughter in an electric chair, for sins that are not wholly apparent.
The Hothouse may be a comedy but in true Pinter fashion, it is sinister and unsettling. The odds are that it is yet another allegory of life in a totalitarian state, but that may be for viewers to decide for themselves.
In any event, this is production is always funny and can be enjoyed on a surface level without worrying too much about its deeper meanings. The acting is strong and the comic timing perfect, with the institution's workforce deliberately caricatured in witty fashion to ensure that Mr Lloyd can enjoy a double celebration of his achievements during a busy week for family and theatre company.
Reviewer: Philip Fisher