The Intelligent Homosexual's Guide to Capitalism and Socialism with a Key to the Scriptures
Tony Kushner
Hampstead Theatre
–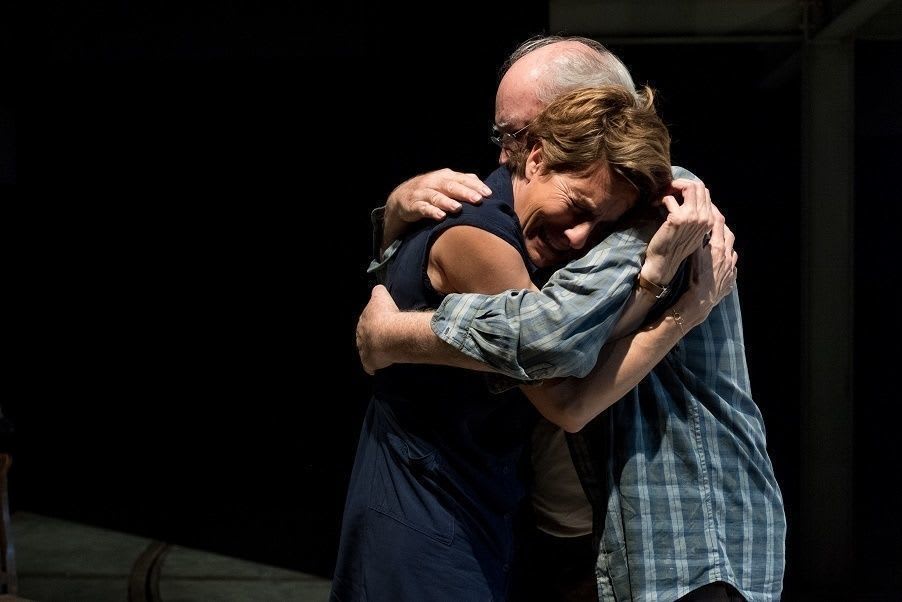 Set in Brooklyn during 2007, the 3½-hour iHo, as it is fondly known, would seem like an epic had it been written by almost any other playwright. However, since Tony Kushner made his name with the great Angels in America, a masterpiece running to at least twice that length, this work could practically be regarded as a playlet.
Some might argue that so long and detailed is the title that there is no need to visit Hampstead to see what transatlantic director Michael Boyd's production heralds. Those following that logic would miss out on a long but satisfying evening that is perfectly designed for the lefty intellectual denizens of the North West London theatre and their renowned liberal inclinations.
iHo is a big, meaty state of the nation play masquerading as a family drama. As such, its antecedents might be such works as A View from the Bridge and August: Osage County.
The Italian-American Marcantonio clan are ruled by David Calder's patriarch Gus, a dyed in the wool Communist from a long line stretching back to the homeland in the 19th century. Now 72 and retired, he made his name as a longshoreman and then a union agitator back in the 1970s.
To describe his three middle-aged children as troubled is understating the case to a considerable degree.
Richard Clothier's Pill should be enjoying a stable relationship with gentle Paul, played by Rhashan Stone. Instead, he enjoys paying for sex and seems willing to give up 26 happy years culminating in marriage for the delights of sensitive young rent boy Eli, Luke Newberry.
Tamsin Greig plays daughter Empty (née Maria Teresa—think about it) who has deserted her own marriage to feckless Adam for an alternative version with Sirine Saba's pregnant and frequently hysterical Maeve.
Last but not least, Lex Shrapnel is the seriously unstable V, who literally begins to tear the house down when powerlessness and anger take over.
The catalyst for "the gathering of the coven" and ensuing troubles is Gus's attempted suicide, though much more is taking place under the watchful eye of his sister Clio, Sara Kestelman hilariously portraying a Maoist nun with deep insight.
What in most families would be a civilised if fraught meeting is anything but when this dysfunctional bunch gets together. Tears, angst and shouting are the least of the pleasures to be derived from this theatrical melange.
The evening can be gloriously messy and sometimes rambles, with characters talking over each other when they are not shouting over each other in their efforts to quieten siblings and other hangers on.
Strangely, the only calming influences come from outside the direct line, with Clio and Paul getting unexpected support from Katie Leung as V's Korean-American wife, Sooze.
The first two acts, divided by one of two 15-minute intervals, run at breakneck speed and can leave audience members far behind as philosophical and more mundane arguments as well as dialectical debate are generated by all and sundry.
The real value of iHo comes in the more reflective final act in which each of the children is given an opportunity to consider life, the universe and everything in the company of their potentially still suicidal father.
Perhaps the most telling conversation is that between Gus and Empty, in which both get a far deeper understanding of not only each other but themselves, enabling David Calder and Tamsin Greig to showcase their considerable talents.
The Intelligent Homosexual's Guide to Capitalism and Socialism with a Key to the Scriptures is a challenging but important addition to the American theatrical canon and may not always present easy viewing but rewards the patience of those willing to give it their full attention.
Reviewer: Philip Fisher