The Low Road
Bruce Norris
Royal Court Theatre Downstairs
–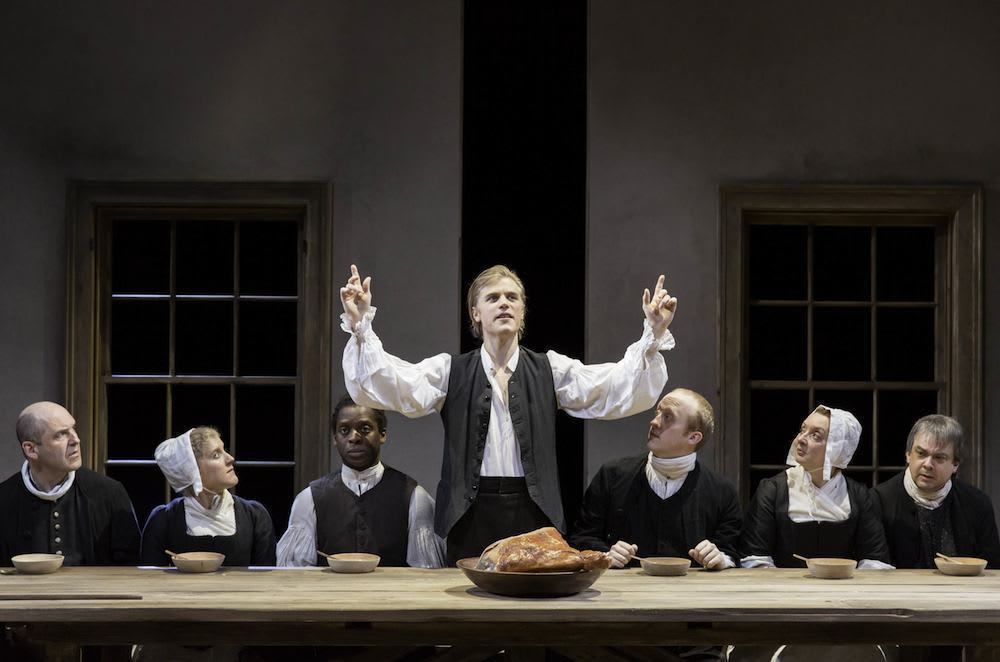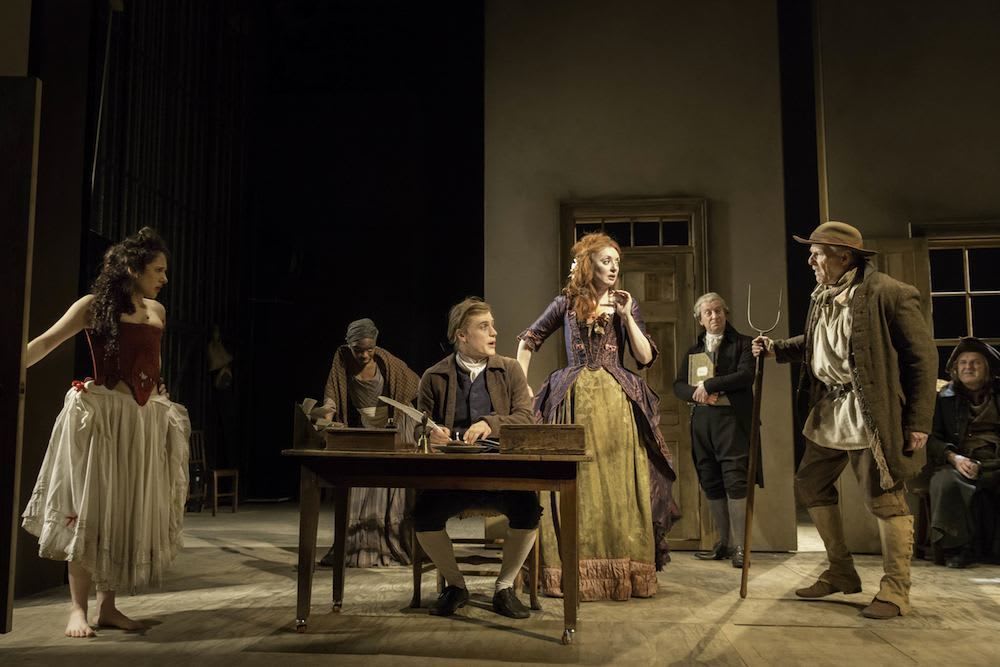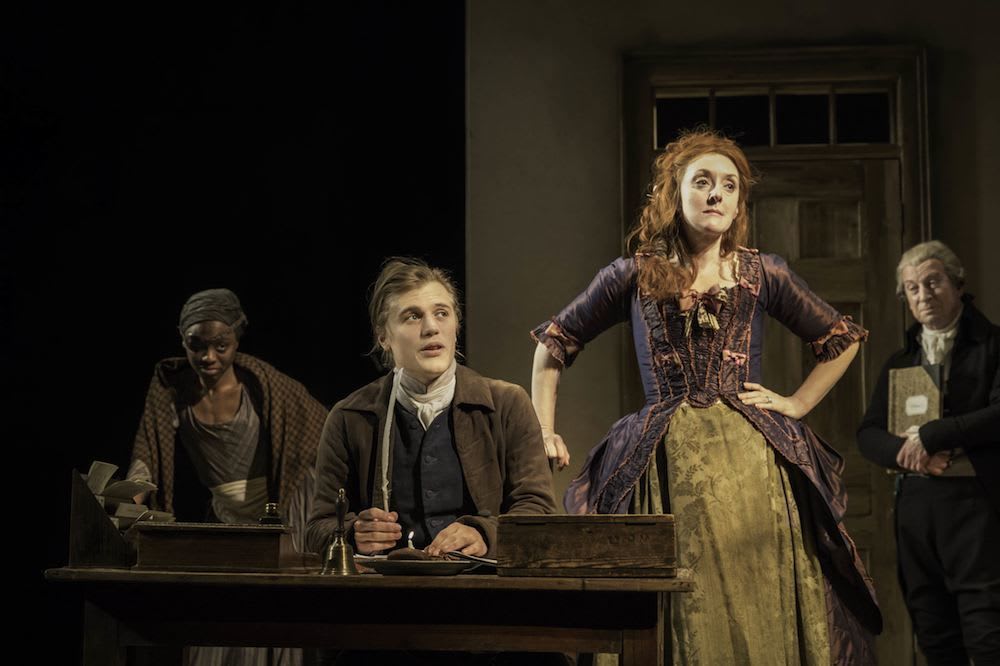 Capitalism is getting a rough ride at the Royal Court. This new, picaresque play by Bruce Norris, who will always be remembered at this theatre for the tremendous Clybourne Park, follows Anders Lustgarten's If You Don't Let Us Dream, We Won't Let You Sleep in taking issue with contemporary economic truisms.
That is hardly surprising at the end of five torrid years of financial meltdown that have removed old certainties and replace them with banks that dare not open.
Commencing in 1759, Bruce Norris's second London première of 2013 following Purple Heart is a rather rambling piece that could be viewed as an American Candide.
Narrated by Bill Paterson as Adam (Wealth of Nations) Smith, it follows the fortunes of Jim Trumpett, played by Johnny Flynn. He is announced as the bastard son of G Washington and it would obviously be rude to question what the G stands for, particularly as 1776 and the fight for American independence approaches.
The lad is indisputably bright, turning his brothel home, presided over by an adoptive mother portrayed by Elizabeth Berrington, into a goldmine. His business acumen is prodigious, as is the lad's greed, would not be out of place with the worst of the out-of-control financiers who have brought the world's economy to its knees today.
Eventually forced to leave home after a minor misfortune in the form of a double murder, Trumpett takes to the road and in the three hour performance's best scene, is robbed by his own black slave, Kobna Holdbrook Smith's very cultured, would-be English nob John Blanke, and then within seconds again by a well-disguised highwayman.
Ellie Kendrick does a good job in this role as a diminutive, female Robin Hood with Marxist tendencies. These are revealed and explored more fully in subsequent scenes at the home of Ian Gelder's sightless, egalitarian Nathaniel Pugh, whose gift of charity is almost boundless until confronted with Simon Paisley Day playing his own handicapped nephew.
The Low Road continues to offer opportunities to witness and debate the merits of neo-capitalism from many perspectives, even throwing in a scene at a global conference today involving amongst others a descendant of our man Jim, though quite why is not entirely clear.
This is a broad, ambitious play that is designed to work on two levels. First, we are last two follow and be disgusted by young Trumpett and especially his behaviour towards a noble, artistic savage. Secondly, it is an in-depth meditation on economics and the failure of capitalism to escape when greed becomes prevalent across society.
Dominic Cooke has put together a powerful, adaptable ensemble all of whom contribute to the entertainment.
The Low Road is a play fizzing with ideas, many forgotten as the next takes precedence. This means that it might have benefited from some judicious pruning to sharpen the two elements but, at its best, it is both entertaining and insightful.
Reviewer: Philip Fisher