If You Don't Let Us Dream, We Won't Let You Sleep
Anders Lustgarten
Royal Court Theatre Downstairs
–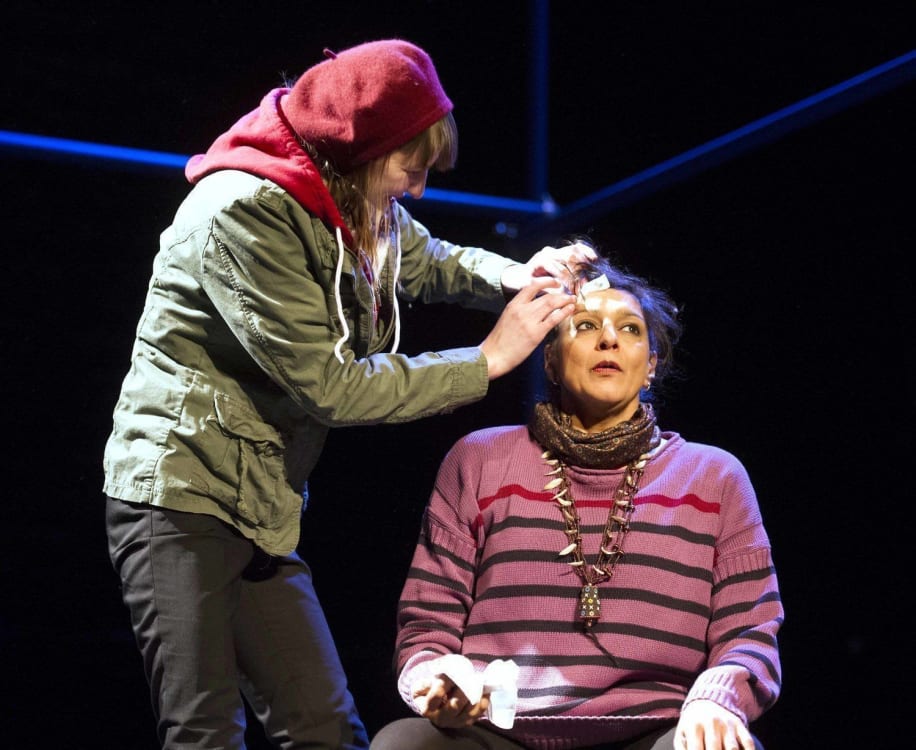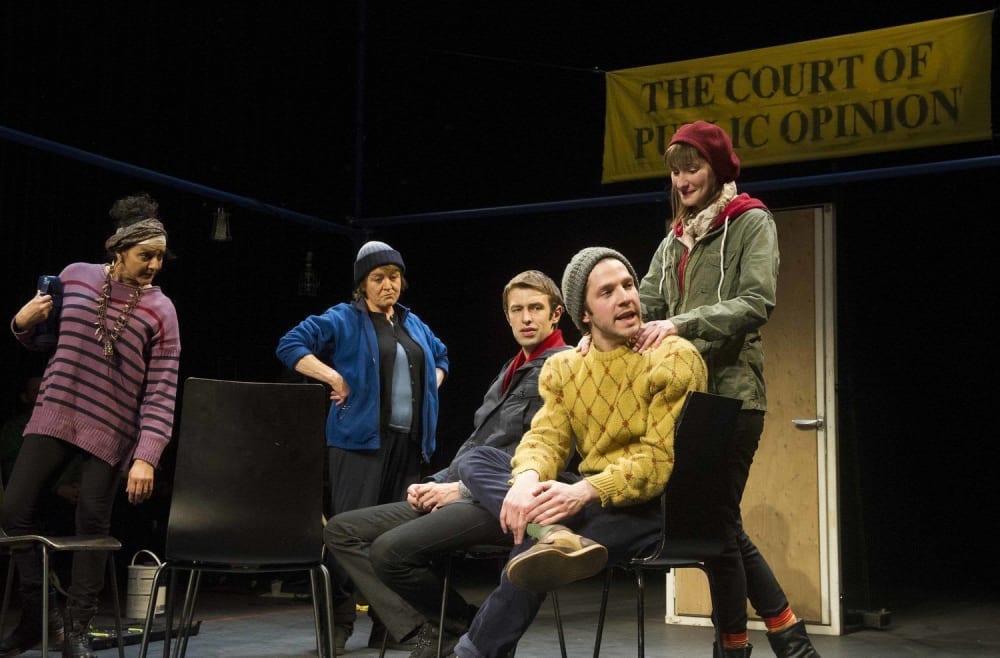 The inaugural Harold Pinter Playwright's Award would surely have made the man in whose memory it has been introduced proud. The new prize has unearthed an absolute gem, fizzing with political passion and ideas.
Under the direction of Simon Godwin, If You Don't Let Us Dream, We Won't Let You Sleep is perhaps the most powerful piece of political theatre that has appeared for some years.
It should confirm Anders Lustgarten as one of Britain's hottest young writers, alongside another graduate of the Finborough drama stable, James Graham, whose This House is about to open at its new, bigger home in the Olivier.
Lustgarten had already set out his dazzling credentials with A Day at the Racists but this 75-minute long attack on our comfortable acceptance of austerity and flawed capitalist values stretches across a wider canvas by taking us into a latter-day, Orwellian dystopia.
The early scenes introduce a series of relatively stock characters but their behaviour and serendipitous connections are far from the norm.
Susan Brown's Joan may be aged but she is feisty and strong enough to accept the penalties of a protest against taxation, even at great personal discomfort. McDonald played by Lucian Msamati is equally downtrodden as a Black Zimbabwean immigrant who suffers his own day at the racists. However, this indicated outcast has hidden depths and eventually proves to be holder of one of this play's most crucial keys.
That pair eventually unite but just as significant in their own ways are Daniel Kendrick as easily-led Ryan, Ben Dilloway as ex-banker Thomas and Laura Elphinstone in a series of roles.
She is most influential as Lucinda, the kind patsy in an ironic social deprivation version of Dragon's Den led by Meera Syal's Karen.
Rather than financing good ideas, this group of hedgers is out to make money, at their most cynical when shorting rapes, would you believe? For those who have never seen that other coruscating attack on the moneyed classes, Enron this means making shed loads of cash as a direct consequence of increases in rape statistics across the country.
The evening builds to a second-half set in The Court of Public Opinion, a barely-converted squat. Here, a mixed group of anti-Globalisation protesters prepares to hold a mock trial during which they expect the bankers, politicians and other Masters of the Universe to get their comeuppance, at least morally.
This ambitious young playwright may try to hit a few too many targets given such limited duration but this hardly dilutes his powerful message, which works best when he brings today's economic problems down to the human level. Even better, rather than being desperately serious as one might expect, this political drama is generously leavened with wit and occasional moments of laugh out loud humour.
If You Don't Let Us Dream, We Won't Let You Sleep may not be to everybody's taste but there is every chance that it will turn out to be this critic's favourite play of 2013. If not, then whatever beats it will be a real treat.
Reviewer: Philip Fisher