The Seagull
Anton Chekhov, in a version by John Donnelly
(Headlong and Nuffield, Southampton
Richmond Theatre
–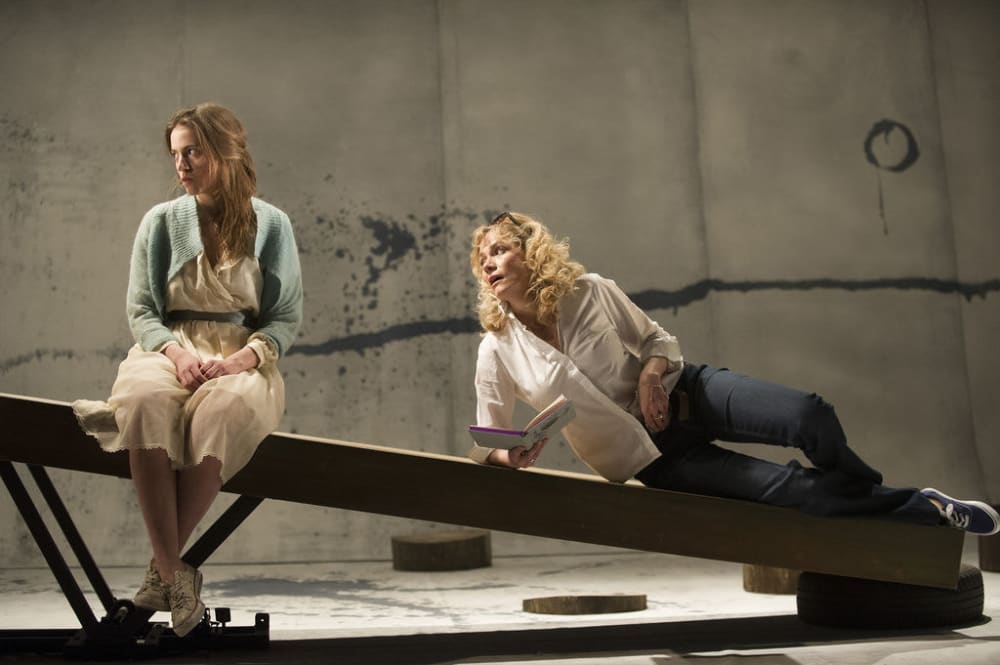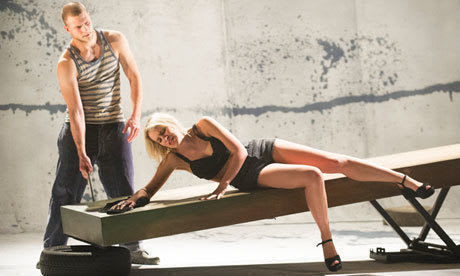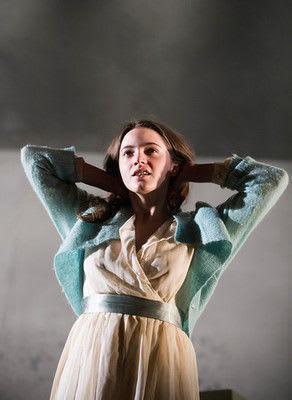 Roughing up Anton Chekhov plays has become a rather popular pastime on British stages of late. Benedict Andrews added a slag heap and Nirvana and Bowie songs to his rapturously received Three Sisters at the Young Vic last year, while Anya Reiss's take on The Seagull, directed by Russell Bolam at Southwark Playhouse, boldly transplanted the action to a 21st century English locale complete with mobile phones and laptops.
It's now time for Rupert Goold's Headlong to get in on the act, with another production of The Seagull, co-produced with the Nuffield in Southampton, and directed by Blanche McIntyre from a new version by John Donnelly. The results prove inconsistent but interesting, and the evening is considerably more engaging, overall, than Headlong's last effort: Mike Bartlett's exceedingly muddled modern take on Medea.
Unsurprisingly, McIntyre's starkly contemporary staging divests Chekhov's play of its usual accoutrements: there's not a samovar or a chaise longue to be seen. Rather, Laura Hopkins's set design opts for bare expressionism including a back wall that serves as a notepad of sorts for the play's writer characters, and a long wooden platform that becomes, amongst other things, a symbolic seesaw on which the protagonists variously lounge, spat and spoon.
The production strives for looseness throughout, self-consciously "blowing the dust" off the piece. Donnelly's language is raw and rude; the actors might have wandered on in their own clothes; jarring snatches of cello music punctuate the scenes. And the workman Yakov (Eddie Eyre) wanders through at key moments: a silent yet evidently critical commentator on the luvvie-ish self-absorption of his "betters."
Sometimes the effect is crass and cheap (as when the jerk Trigorin jerks off to Arkadina's calculated praise for his writerly prowess), but at other times it's sharp and illuminating. The pivotal discussion on art and fame between Nina (Pearl Chanda, in a solid professional debut) and Trigorin (Gyuri Sarossy) is especially fine. And throughout, indeed, Donnelly's version brings out the play's concern with acting, writing and the future of the theatre with admirable clarity and a great deal of wit. In an effective touch, the houselights are raised occasionally as the actors come downstage for direct audience address.
For all these striking moments, it's hard not to feel that the heart of the play has been gutted, though: McIntyre and Donnelly's determined avoidance of lyricism takes its toll on the drama, especially where the play's unrequited love stories are concerned. The fault becomes more apparent as the evening progresses and certain pivotal moments such as Nina's reappearance and Konstantin's destruction of his work come off as oddly inert and undercooked. And while Abigail Cruttenden as Arkadina, Alexander Cobb as Konstantin and Gyuri Sarossy as Trigorin all deliver deft performances, other cast members—including John Elkington as Shamrayev and Catherine Cusack as Polina—fail to make as vivid an impression as they might.
There's a slightly hollow feeling to the enterprise ultimately, then. But if McIntyre's approach is too cool to stir very much emotion, the director nonetheless delivers a distinctive, intriguing production here—one to see and to argue about.
Reviewer: Alex Ramon