The Silence of Snow: the Life of Patrick Hamilton
Mark Farrelly
The Jack Studio Theatre
–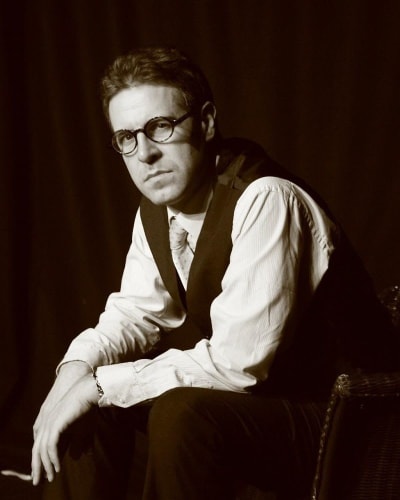 Mark Farrelly returns to the Jack Studio Theatre with his 2014 solo show, The Silence of Snow: the life of Patrick Hamilton in the week that sees the anniversary of Hamilton's birth.
Unless you have a head for writers' names, Patrick Hamilton may not be one that means much to you, although you will certainly know of his work.
His thrillers Rope and Gaslight continue to be produced and The Slaves of Solitude, The Governess and Hangover Square have all been on the stage in adaptation in the last decade or so.
The film adaptations of his plays and novels, although rarely adhering closely to the originals, have been associated with cinema's big names: Alfred Hitchcock directed James Stewart in Rope, George Cukor directed Ingrid Bergman and Charles Boyer in Gaslight, to name but two.
In The Silence of Snow, Farrelly provides a thoughtful depiction of Hamilton, who must have been hell to live with.
The apple never falling far from the tree, he grew up to be a writer and an alcoholic like his father before him, but whilst Hamilton the father strove for significance, Patrick was a callow 19 years of age when his work was first published and only 25 when Rope set him up for life.
Perhaps his secure financial standing was part of the attraction because he married twice, starting an affair with his second wife whilst living with the first and then maintaining an affair with the first when married to the second, a set-up that in Farrelly's words made them all miserable.
Whilst acerbically witty, Hamilton was also able to write atmospherically and insightfully about inter-war London and in a trilogy about pub life wrote compassionately about the poorer class clientele.
At the same time, many of his own experiences found their way into his work; characters are involved in car accidents following Hamilton's horribly disfiguring car accident which cemented a hatred of motor vehicles that emerges in a later novel as a London overrun by metal beetles; his unsuccessful pursuit of a prostitute appears in another.
In Farrelly's hands as both writer and performer, we see Hamilton as a man of contrasting parts. He smoothly interweaves into the biographical narrative material from the books which show Hamilton's darker imagination at variance with the outward facing funny and engaging Hamilton.
But Farrelly also presents a parallel of Hamilton's professional success with his failure to control his drinking, even after having electroconvulsive therapy.
In a moving but unsentimental ending, with Hamilton's life coming to a whisky-fuelled close, Farrelly's achievement is to portray a life so lacking in personal happiness so entertainingly.
Reviewer: Sandra Giorgetti