The Silver Tassie
Sean O'Casey
Lyttelton Theatre (National)
–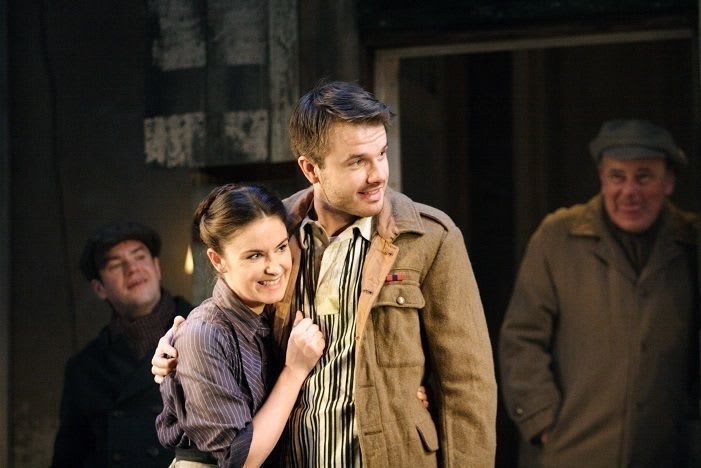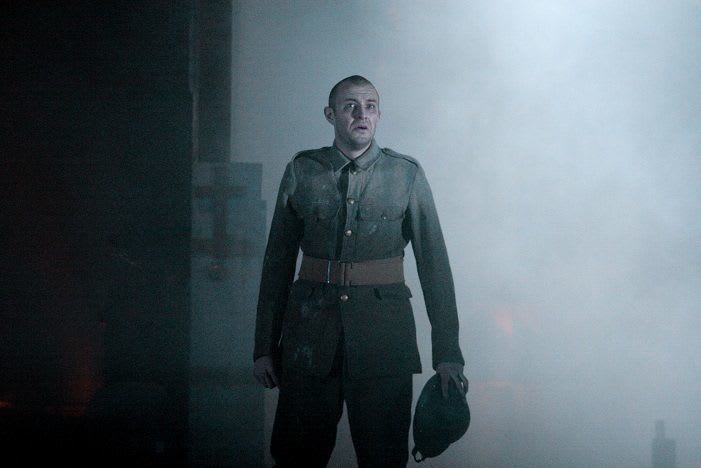 Sean O'Casey was the master of the tragicomedy and, in this revival of his Great War drama, director Howard Davies goes to considerable trouble to contrast good times with bad.
The early scenes in this play, which unsuccessfully followed the Dublin Trilogy being rejected by W B Yeats on behalf of the Abbey, are extremely funny, bordering on slapstick.
A comedy duo of lazy good-for-nothings conjures up memories of their counterparts in Juno and the Paycock.
As Sylvester Keegan and Simon Norton, Aidan McArdle and Stephen Kennedy are a strong combination who even echo Toby Belch and Andrew Aguecheek in their banter and idle malingering.
A pair of contrasting younger women amuses. Judith Roddy's prim and proper Susie Monican is a fearsome religious zealot, while Aoife McMahon as Mrs Foran understands the needs of the flesh, much to the distress of her violent, oversized husband.
Their triumvirate is completed by the arrival of Jessie played by Deirdre Mullins, the kind of thoughtless beauty who can have any man that she wants.
Their common interest is Harry Heegan, a handsome football star portrayed by Ronan Raftery, who could win any girl's heart as easily as The Silver Tassie, a football trophy that, thanks to the immodest star's continued efforts, will remain with his club forever.
Act two moves us to the trenches of Europe during World War I. Even here, O'Casey finds a source for light entertainment despite the fearsome explosions that will have audience members jumping around in shock.
Here, the lads sing doleful but not entirely sad songs and laugh at the incompetence of officers who lack brains and courage in equal measure.
Even as we share their relative joy, tragedy seems inevitable but not until after the interval.
Now, the two older men are occupying beds in a ward with Harry, a pale imitation of his former self following crippling injuries.
Much else has been transformed by the War. Susie has renounced religion for passion, while Jessie proves to be the type of girl repulsed by the crippled.
The final act shows Harry at a football club celebration, mocked by the trophy that had represented the peak of a life that will never be the same again.
Sean O'Casey cleverly uses these ordinary people and his central metaphor to represent the tragedy of warfare simply but tellingly. On this occasion, the fighting is with Germans rather than the English and their own countrymen, a topic that he depicted so well in the Dublin Trilogy and has echoed through the generations since.
Vicky Mortimer's designs bring to mind the director's successes with Russian plays such as The White Guard on the same stage. From a dishevelled patchwork quilt of a boarding house, they switch to the trenches, a far from salubrious hospital and finally the football clubhouse, making full use of the Lyttelton's large stage space.
Davies and his cast, with the male and female comic pairings complementing Ronan Raftery's excellent performance as Harry, deliver a powerful but light-hearted 140 minutes that manage to combine the comedy and tragedy to very good effect.
Reviewer: Philip Fisher