The Son
Florian Zeller, Translated by Christopher Hampton
Kiln Theatre
–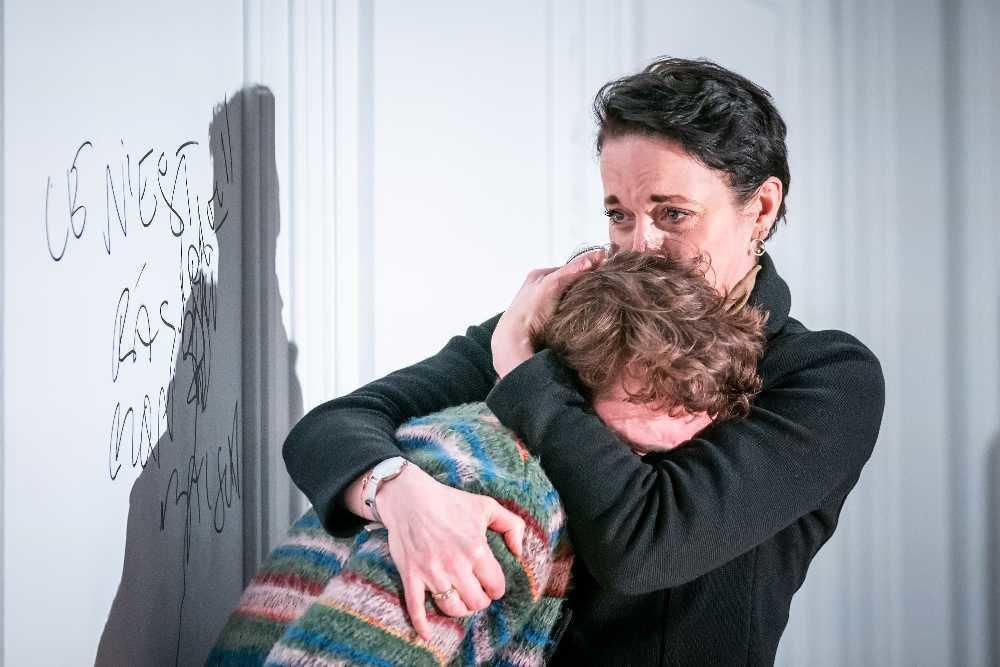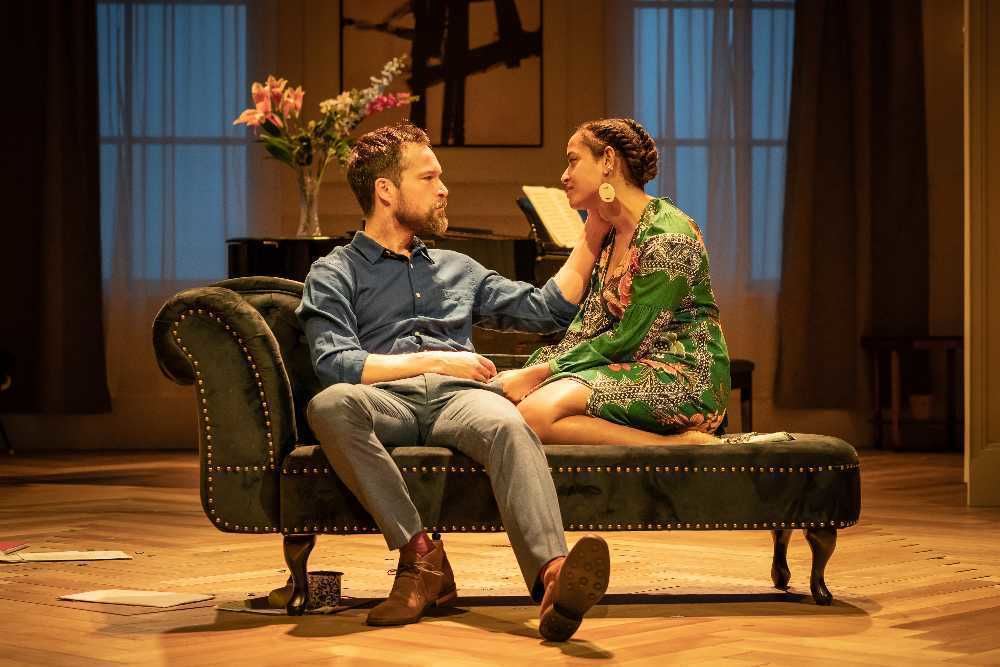 It is hard to think of any other current playwright who is as well able to put themselves into the minds of deeply troubled souls and convey their thoughts cogently as Florian Zeller.
The Son is the third and final play in the French writer's Family Trilogy, each part of which has opened in London at what is now the Kiln Theatre.
Like The Father and The Mother before it, this 100-minute psychological drama has the ability to worm its way not only into the minds of its characters but also those of every single audience member.
Laurie Kynaston gives an outstanding performance as Nicolas, the eponymous teenaged son of a broken marriage. On a set designed by Lizzie Clachan that eventually becomes as littered with detritus as the boy's mind is with worries, we observe a youngster who effectively withdraws from society much to the distress of his mother, Amanda Abbington's Anne, already troubled by her husband's desertion for a younger woman.
At her wit's end to know how to help perennial truant Nicolas, she reluctantly accedes to his request for a change. Despite very obvious dislike for his father's new wife, Amaka Okafor's Sofia, the boy moves into his solicitor father's new house and life, complete with a young baby.
John Light as Pierre initially seems delighted to have achieved yet another victory over the distressed Anne but soon discovers that bringing up Nicolas is no bowl of cherries. Despite his new wife's somewhat strained generosity of spirit towards her stepson, the boy behaves no better in the new household, apparently trashing it, although this turns out to be merely symbolic, in a Michael Longhurst production that is appropriately heavy on symbolism and imaginative exploration.
Where Florian Zeller really scores is in analysing far more than just the twists and turns of self-harming Nicholas's mind, doing the same for each of the key characters.
The lad suffers not only strange manifestations of depression and unhappiness but can also be highly manipulative, happily playing one parent off against the other before he then begins to do exactly the same during a stay in a psychiatric hospital, building to a terrifyingly convincing turning point that will pluck at the heartstrings of every viewer.
There is no question that Laurie Kynaston shines in the leading role but John Light matches him blow for blow, both when portraying a father attempting to deal with a son whom he cannot understand but also as Pierre recollects the troubled relationship that he suffered with his own very demanding father.
While the women are cast in supporting roles, both actresses also play their contrasting parts to perfection in an evening that is deeply troubling but also very insightful, helped not only by the actors but also the efforts of Michael Longhurst, who holds the tension at fever pitch throughout the 100-minute running time, helped by some of the fastest transitions imaginable as actors frequently remain on stage at the end of scenes quietly observing the consequences of their actions.
This is a high-quality piece of theatre that will leave visitors pondering moral issues long after they depart the theatre. It would therefore be no surprise to see The Son following several other Zeller masterpieces, most recently The Height of the Storm, into the West End.
Reviewer: Philip Fisher