The Threepenny Opera
Bertolt Brecht and Kurt Weil in collaboration with Elizabeth Hauptmann, in a new adaptation by Simon Stephens
Olivier Theatre (National)
–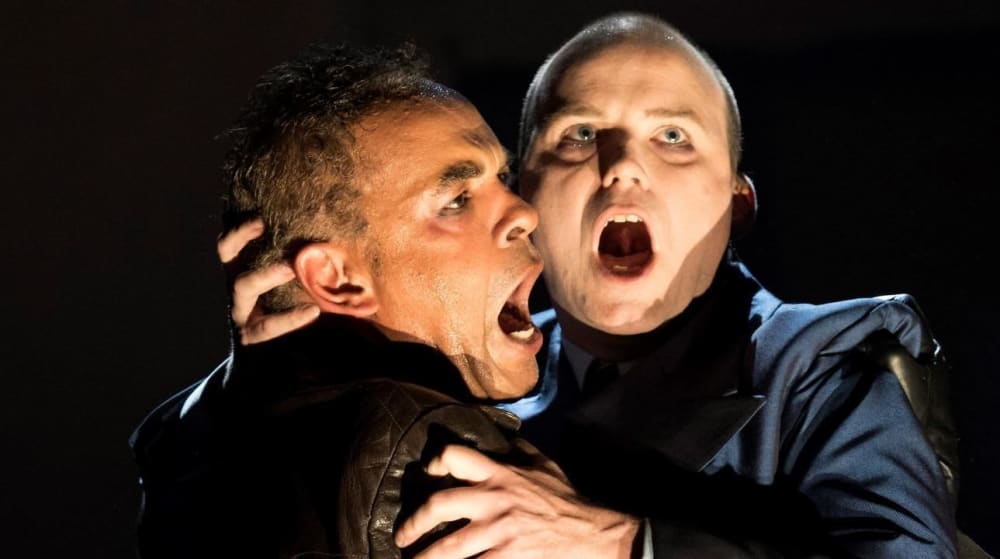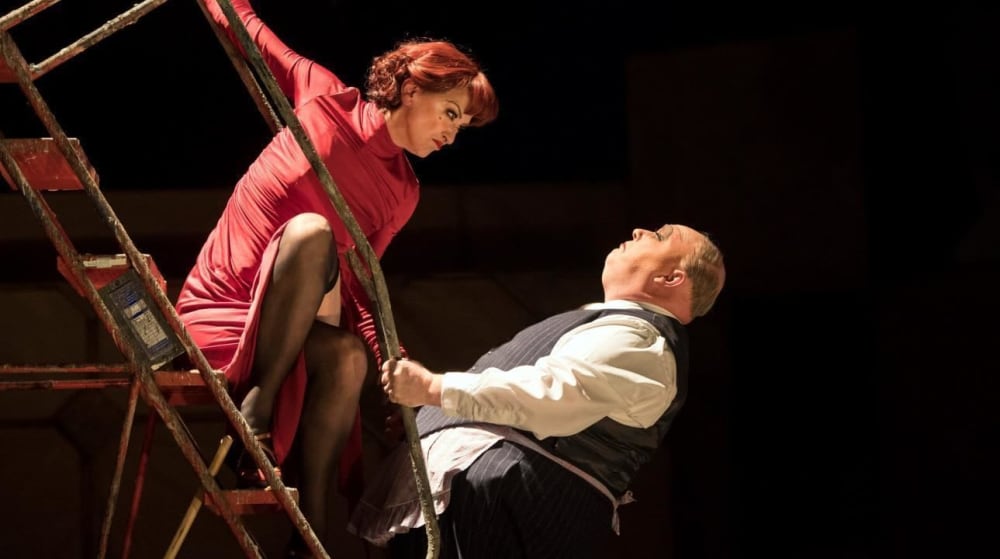 Rufus Norris has tried to embody the spirit and artistic ethos of Bertolt Brecht in this new version of The Threepenny Opera (or The 3 Penny Opera if you believe the programme) adapted by Simon Stephens.
The 2¾-hour production is almost a void of props, instead relying on a bare stage and signifiers.
The look, created by designer Vicki Mortimer, is varied but evokes Weimar and the artworks of George Grosz, Max Beckmann and their contemporaries.
In this bland setting, our dark central figure swaggers around a modern-ish London on the eve of a coronation.
The language used by the man behind the theatre's current most popular export, The Curious Incident of the Dog in the Night Time, is harsh and modern with the ability to shock as it relates the tale of the rake, Macheath, played by National favourite Rory Kinnear, who proves to have a light but pleasant singing voice to complement his prodigious acting skills.
The plot should be familiar to those that know either Brecht's source work, John Gay's The Beggar's Opera, or this popular German take, with characteristically edgy music from Kurt Weil, typified by the classic opener, "Mack the Knife".
He is that and so much more, a swashbuckling anti-hero with a girl in every bed and a (relatively) loyal band of far from merry men.
It is unfortunate for Mack that his sexual tastes are not only eclectic but dangerous, leading to his simultaneous passion for three women whose lives are intertwined with those of his enemies.
Jonathan Jeremiah Peachum is an entrepreneur of the vilest kind, running a team of beggars in the most cynical fashion, like a resurrected Fagin. Haydn Gwynne is his wife Celia, an alcoholic slut with a taste for young men, including guess who?
Worse, their innocent, bespectacled accountant of a daughter—Rosalie Craig giving a lovely, overstated performance as Polly—also falls for the hero, enjoying a brief glimpse of happy marriage until...
…the moment when Debbie Kurup, playing the police chief's raunchy daughter Lucy, complicates matters for all by reminding Macheath of his commitments.
If nothing else, their clash gives the younger ladies an opportunity to shine duelling over their imprisoned mutual lover in the charming "Jealousy Duet".
Give or take a whorehouse of other girls, epitomised by Jenny Diver, given full Glaswegian body and voice by Sharon Small, that is it on the girlfriend front.
Rather than the common depiction of rakes, which sees them as handsome charmers who are obliged to fund their lifestyles by means that are not entirely legal, Norris and Stephens take a different approach.
Rory Kinnear's Macheath is more reminiscent of the eponymous Arturo Ui, Brecht's satirical take on Adolf Hitler, than some twinkling comic figure beloved by all.
Even then, he gets outdone by cruel Peachum, while Peter de Jersey's Chief Inspector 'Tiger' Brown has been in cahoots with Macheath since army days, while it is even (somewhat judiciously) hinted that royalty smiles down on the Mack who gets everywhere.
As part of the Travelex £15 season, this dark but frequently amusing and socially aware version of The Threepenny Opera is definitely worth a try, both for some good central performances and an opportunity to get a better understanding of the work and theory of one of 20th-century theatre's defining figures, Bertolt Brecht.
Reviewer: Philip Fisher