Two Ladies
Nancy Harris
Bridge Theatre
Bridge Theatre
–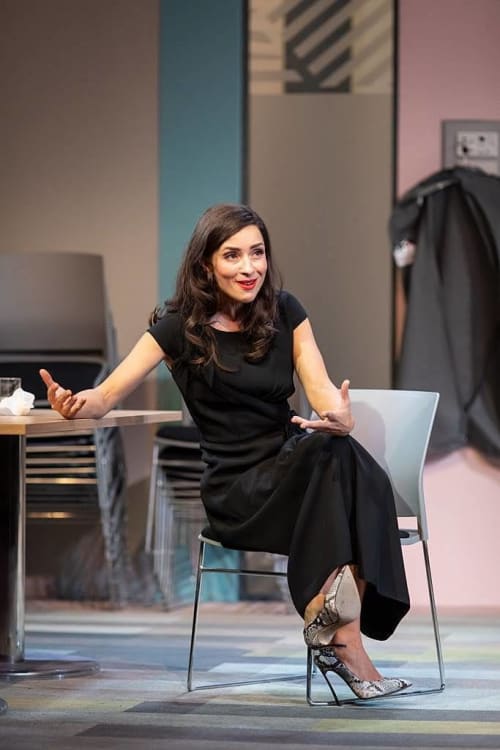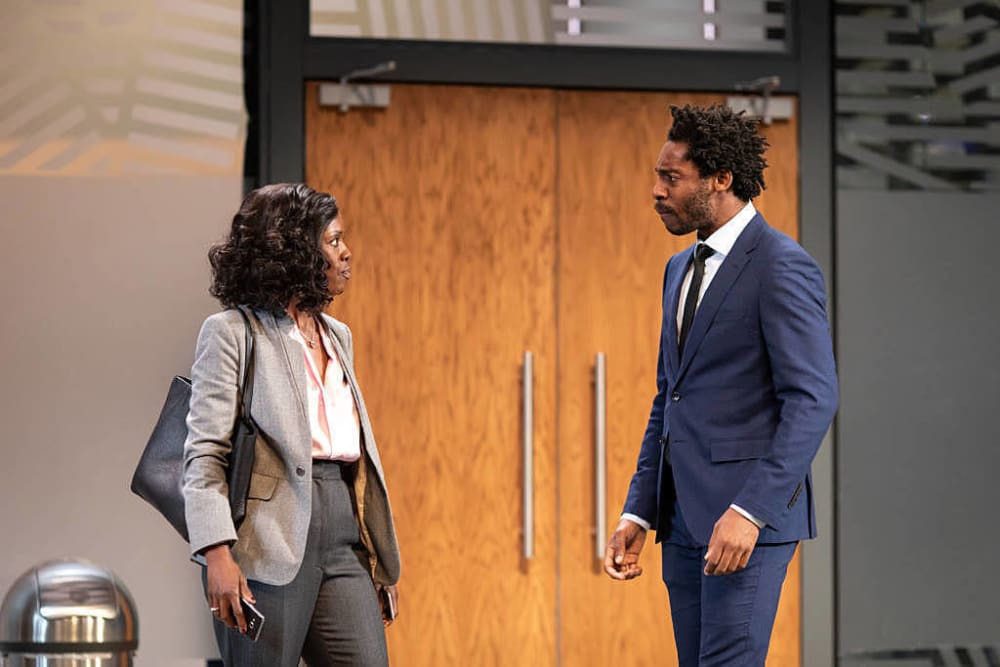 There is currently a rage for stage works that shine an oblique light on the political scene. James Graham is an expert in this genre with plays such as This House, while the National has also recently presented Hansard.
Two Ladies is new piece from Irish playwright Nancy Harris that follows the trend. The 90-minute drama is practically a two-hander, highlighting the contrasting acting skills of Zoë Wanamaker and Croatian star Zrinka Cvitešić.
The duo portray First Ladies on the periphery of a G7-style global summit on the Côte d'Azur at which their respective husbands rule the roost.
Miss Cvitešić's Sophia is an ex-model who hails from Zagreb and is married to the most powerful man in the world. There are no prizes for guessing the models on which that couple might be based.
The woman with whom she is effectively trapped in a modern Anna Fleischle-designed hotel anteroom for the duration of the conference and the play is more of a composite.
British Helen, a generation older than both her companion and her husband, is married to someone who seems to be President of the European Union, although France might also be a possibility. In terms of personality, the former academic and journalist might best be compared with Cherie Blair or Hillary Clinton.
The lights come up in the aftermath of a disaster after protesters have besmirched Sophia's white designer suit with a spectacular missile of (animal's) blood.
This helps to break the ice between two women who would naturally dislike each other and have little to say.
Instead, their conversations range far and wide, with the mess that the respective spouses are about to create in a prospective war with a country behaving like Iran today demonstrating their wives' lack of real influence.
This also leads naturally to a discussion about the failure of feminism, particularly in the face of selfish, powerful men who think that they rule the world, because they do.
Rape and adultery also colour the evening, the latter almost par for the course when it comes to populist leaders today, although arguably the most powerful feminist speech comes from Lorna Brown's Sandy, the American President's PR adviser and a dedicated single mother of three feisty children.
While Two Ladies is diverting and entertaining, Zoë Wanamaker particularly strong in playing up the comic elements, it is a rather static work that to an extent misses the mark which Nancy Harris and Sir Nicholas Hytner, who commissioned the piece for the Bridge and directs, might presumably have hoped for.
While the feminist message comes over strongly, the intrigue and dirty tricks do not quite come to the fore with the power that one might have expected in a sharp-edged political satire.
Reviewer: Philip Fisher