[Un]Leashed: Lyric Pieces / Sense of Time / Peter and the Wolf
Choreography Jessica Lang, Didy Veldman, Ruth Brill, music Edvard Grieg, Gabriel Prokofiev, Sergei Prokofiev
Birmingham Royal Ballet
Sadler's Wells
–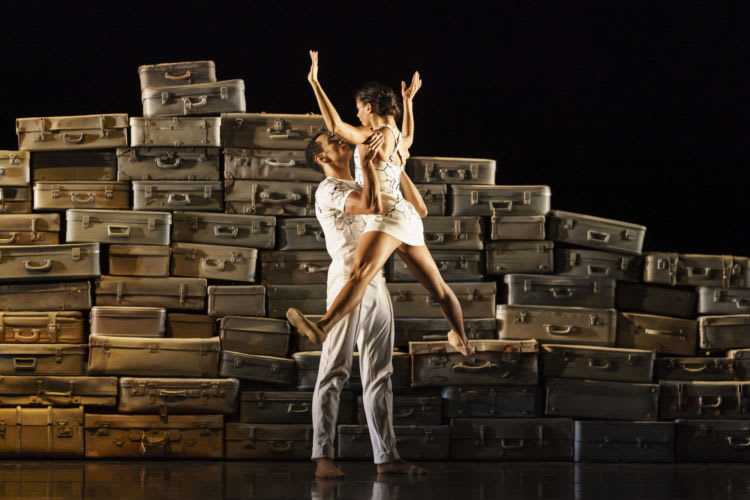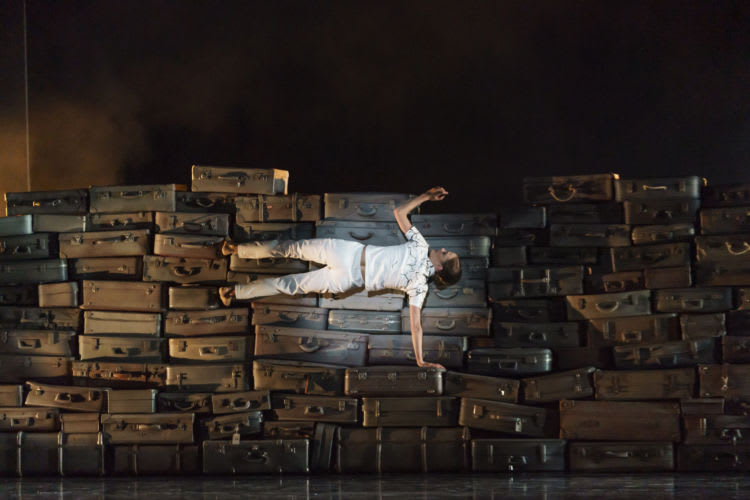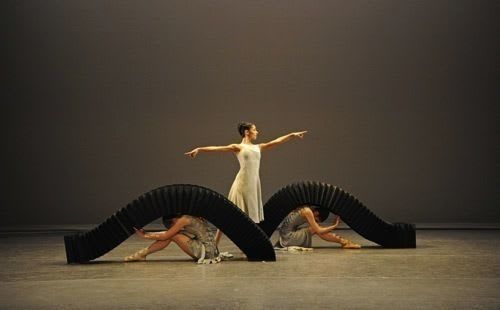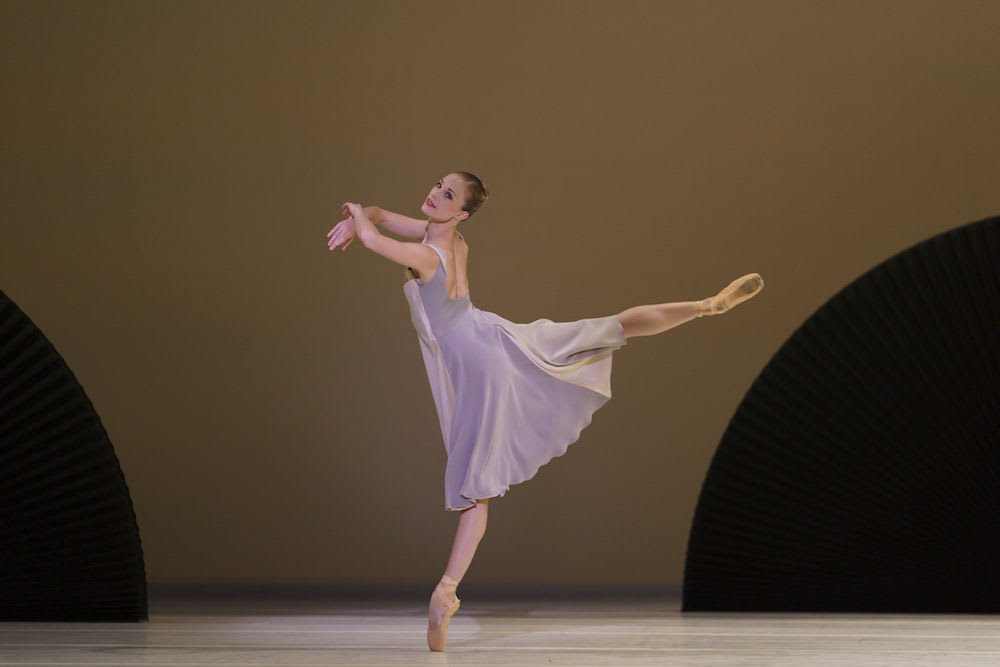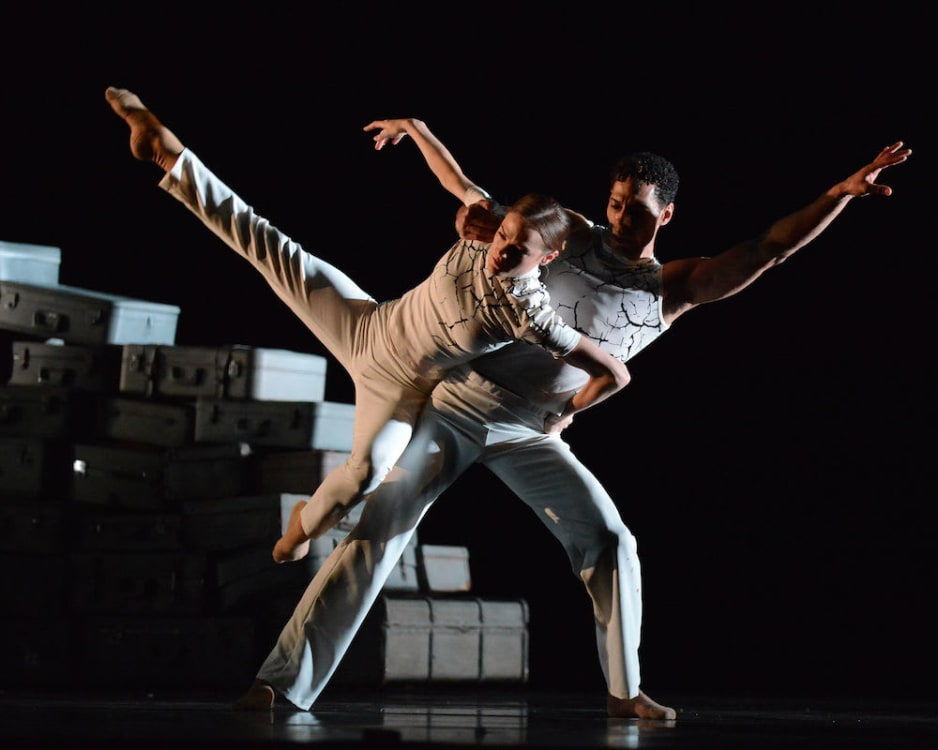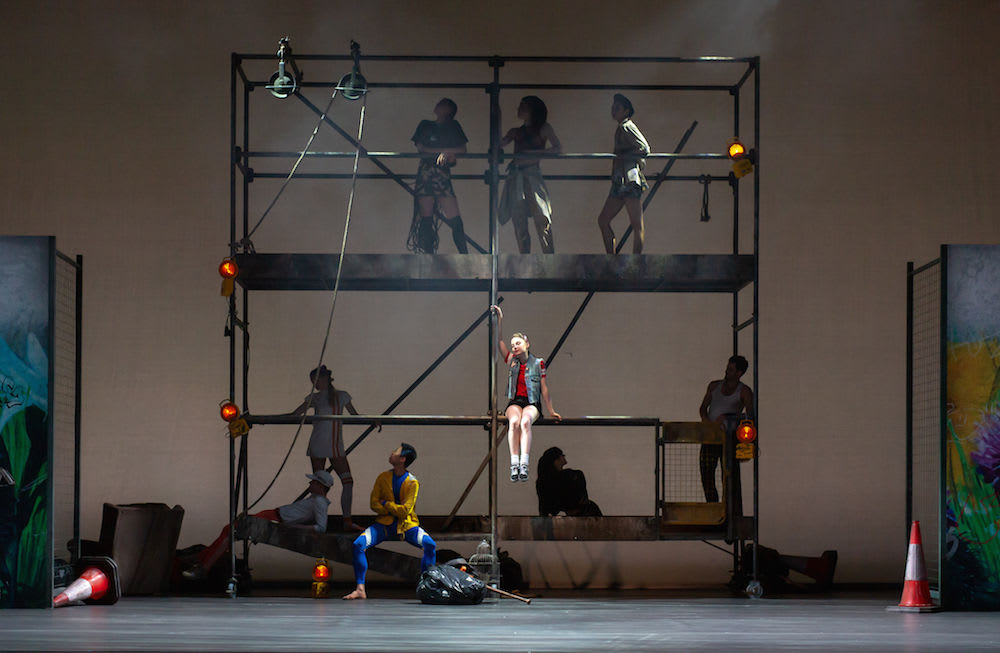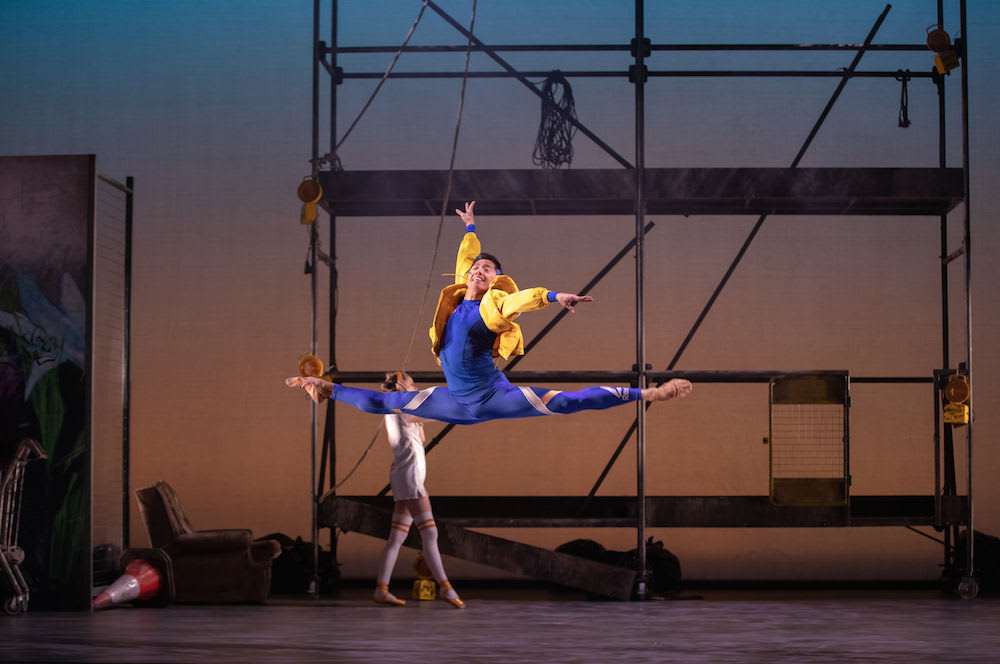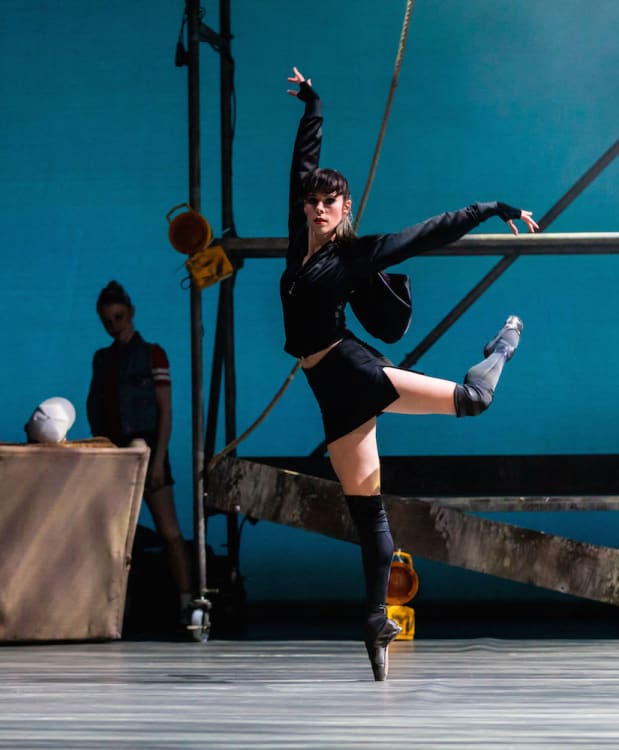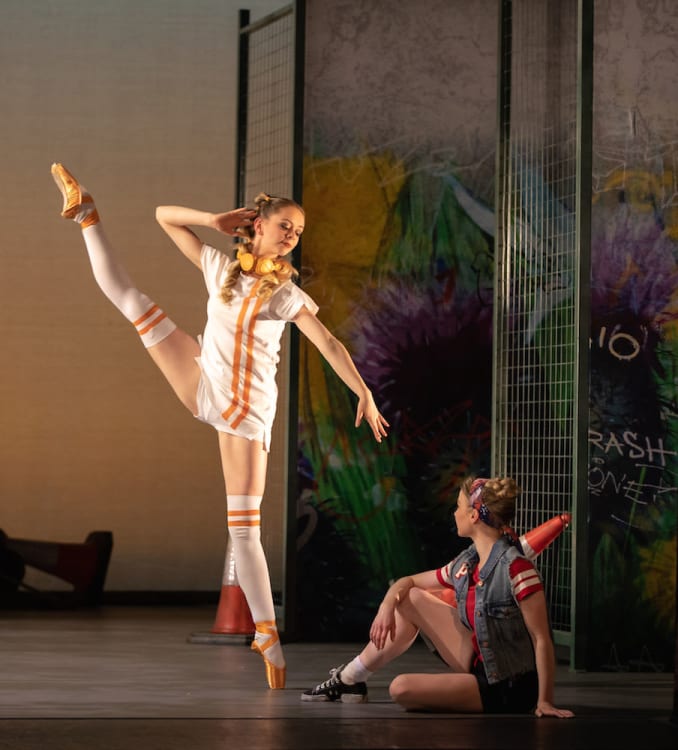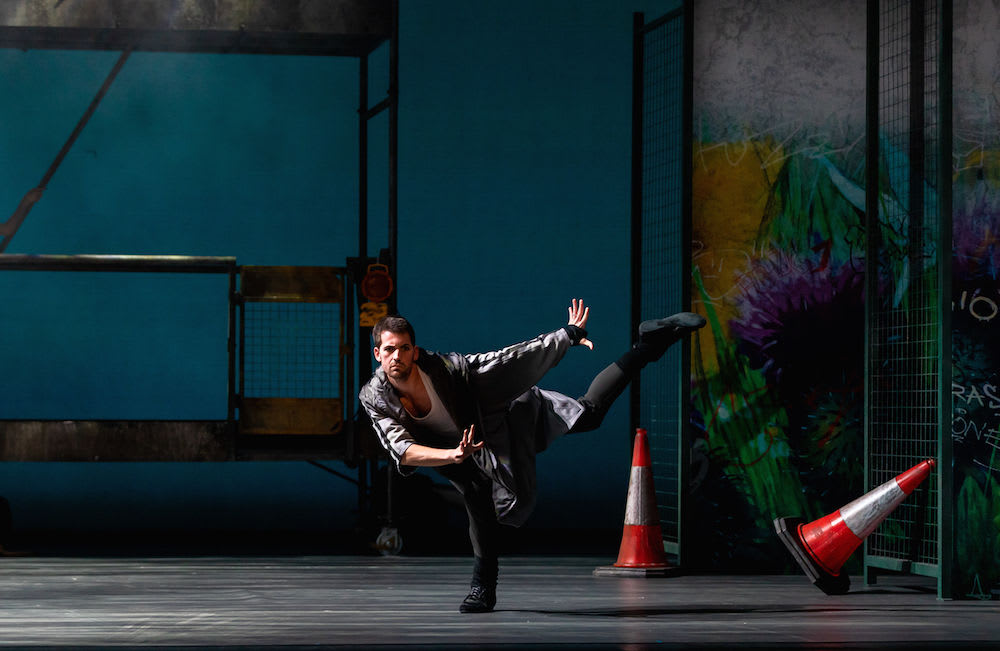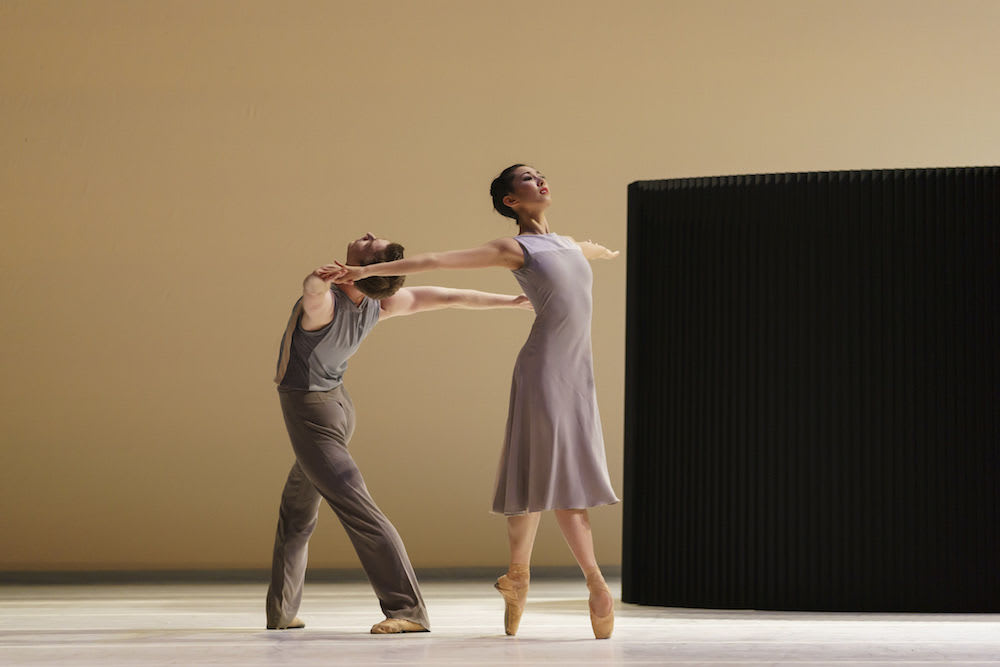 A pleasant evening of dance, not too demanding (for the viewer), but just what the tired soul needs on occasions: a world première from Didy Veldman; dancer Ruth Brill's contemporary update of Prokofiev's Peter and the Wolf; and a return of Jessica Lang's 2012 beautiful Lyric Pieces to Grieg's wistful piano pieces (pianist Jonathan Higgins), all coming in at about the half-hour mark. But what the overarching title means I don't know. Who or what has been leashed or unleashed? Female choreographers?
Lang's Lyric Pieces does what it says on the box: against Nicole Pearce's shifting time of day suffusions of light, a serene ensemble of eight in Elena Comendador's elegant grey costumes drift, in ensemble, solos, duos, triples, quartets, and even a pas de cinque, through ten of Grieg's short nostalgic pieces, their titles (Arietta, Elves' Dance, Peasant's Song, Norwegian Melody, Norwegian Dance, The Brook, In Ballad Style, March of the Trolls, Phantom, Remembrances) not quite giving the game away, for what we see is much more sophisticated, pure dance, classical, dreamy.
Sophisticated, too, is Lang's architectural set concept (from molo design), an installation of black pleated paper rearranged for each section by the dancers as they go. A Japanese aesthetic injected into a Norwegian musical setting. That integration could be a distraction, the curved walls, the fans, the concertina columns, the troll bridges, the tank caterpillar tracks, a garden maze (I won't say what I irreverently thought it might be), but the dancers execute it so cleverly all the while not losing their poise. And their arms are heavenly. Brandon Lawrence, Tzu-Chao Chou, Céline Gittens, and Maureya Lebowitz are fabulous.
Brandon Lawrence is again paired with Céline Gittens in Veldman's New York 'West Side Story' Sense of Time—or at least that's how I see and hear this hot, cool number. Gabriel Prokofiev's (yes, the grandson of Sergei Sergeyevich) electro-acoustic score, played live by the Royal Ballet Sinfonia, is his best yet, full of the sense and sounds of a hustling bustling city, life on the move, jazzy, Bernsteinian, brass, strings, steam engine huffs and puffs.
Amy Mae's smoky lighting and Joana Dias's design, a long wall of stacked grey suitcases, bricks in the wall, that is moved like a clock dial, evoke tales of immigrants, New York's city of immigrants, pathways, sidewalk, and Trump's wall. A life lived out of suitcases, all of life in one suitcase, suitcases as table, chairs and shelves, on the move, transitory. Lawrence and Gittens are delightful as sweet young love in the heart of the impersonal indifferent city. The dance opens with him moving slo-mo against a slow-walking anonymous crowd, cold, self-absorbed. How does he find her?
Delia Matthews, mobile phone in hand (Wheeldon's Bound To for San Francisco Ballet a similar idea) has a duet with Tyrone Singleton without once glancing at him. Incredible. A dozen dancers waltz and ride that hobo train going anywhere. Time to move on. The third Ballet Now commission by Didy Veldman, Sense of Time is one to keep, for sure. I'd like a second look at it.
More gritty city in the final piece, and another Prokofiev, Sergei, on the bill: his 1936 'symphonic fairy tale for children', an introduction to the orchestra, famously commissioned by Natalya Sats for Moscow's first professional theatre for children, Peter and the Wolf, is translated to a contemporary building site, a scaffolding tower (reminds me a little of Glen Tetley's Pierrot Lunaire), work cones, graffiti on the walls, and Peter (Laura Day in sneakers) to a tomboy, Peta perhaps? Why not, says Brill...
This new take is a safe tame little tale for the family. The Wolf (Mathias Dingman) in stylish grey hoodie is not scary at all. Brooke Ray's silly duck wears pink headphones—no wonder she can't get away from the greedy wolf, but don't worry, she is alive in his tummy. One lovely idea is to have a shopping trolley as his maw.
Samara Downs is a slinky black cat on pointes, the three hunters (Tori Forsyth-Hecken, Alys Shee, Eilis Small) are female (and why not?) in camouflage and also on pointes, James Barton is well in character as the grumpy grandfather, but best of all is Tzu-Chao Chou as the Bird in blue and yellow. I can see him in the Bluebird pas de deux from Sleeping Beauty.
Brill proves, again, her gentle nature. All is very clear, but, just in case, all bases are covered: as always Peter and the Wolf has a narrator (Hollie McNish) and there is also a synopsis in the programme. Lou Cope is dramaturg, and Peter Teigen's lighting (some handheld) goes hand in hand with Spike Kilburn's set, his first for a ballet.
Reviewer: Vera Liber