Unreachable
Antony Neilson
Royal Court Theatre Downstairs
–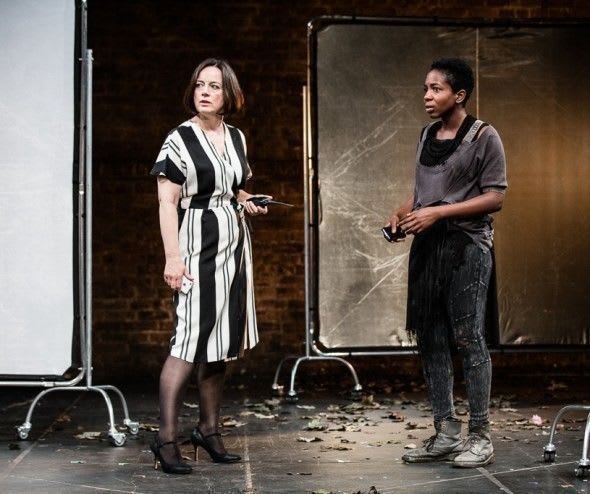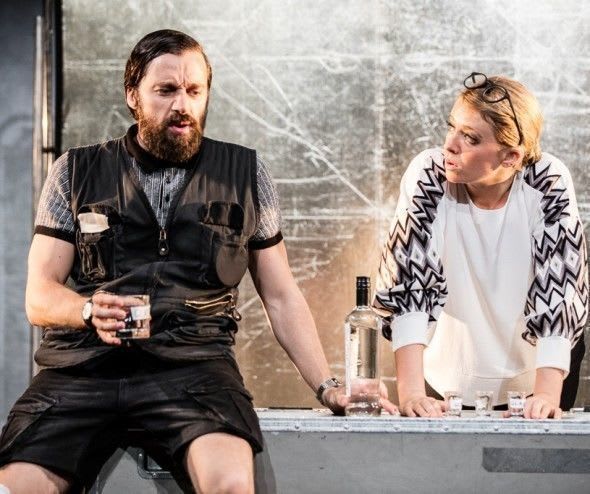 Unreachable is a hilarious indictment of the brittle artificiality of the film industry today, written and directed by Scotsman Antony Neilson. Beneath the surface, the play might also be a deeper metaphorical exploration of the ways in which we jostle for power in the 21st century.
The 2¼-hour-long production stars former Doctor Who Matt Smith as Maxim, a neurotic, self-centred director, who thrives on disharmony in his efforts to seek the symbolic light of perfection.
The development of the film runs hand in hand with a series of unlikely affairs involving each of the six characters.
Factoring in a series of mishaps and situations that are almost worthy of Noises Off, he achieves his chaotic goal in spades, even if the incandescent Nirvana is harder to discover than he would like.
Attempting to keep Maxim in check is Amanda Drew, the epitome of calm confidence as producer Anastasia, aided and hilariously pleasured in one of the evening's best scenes by nervous Carl, played by Richard Pyros.
Before that, the opening scene is a masterclass in acting technique, as Tamara Lawrence's cynical Natasha auditions for the tragic leading role. The impressive performance by an actress who only graduated from RADA last year is then supplemented by a later demonstration of her character's superlative, if admittedly far from empathetic, talents.
These seem to be the main players as the filming starts (and the play is constructed along the lines of a movie).
However, when Natasha's leading man proves wanting, Maxim recruits Jonjo O'Neill's Ivan, commonly known as The Brute, for his spectacular tantrums and destructive tendencies.
At the same time, a cash injection is required and comes not with strings attached but Genevieve Barr, who made such a strong impression starring in The Solid Life of Sugar Water, and now plays pretty blonde accountant, Eva.
She may be deaf but it is impossible to slip anything past this canny bean counter's eagle eyes and she even has the womanly wiles to tame The Brute with all of the love that an owner might feel for an untrained wild cat.
What is mildly amusing and gently intriguing becomes more extreme after the interval, generating real hilarity amongst its audience, although it can get a little self-indulgent, perhaps because Anthony Neilson has, like Maxim, nobody to rein him in.
Even so, Unreachable makes a series of trenchant observations about the human condition and behavioural excess, as it draws laughs prior to reaching an unexpected conclusion.
In retrospect, viewers are likely to feel that they have enjoyed a biting comedy that also gave them considerable food for thought, which has always been the Royal Court's raison d'être.
Reviewer: Philip Fisher