Wings
Arthur Kopit
Young Vic Theatre
–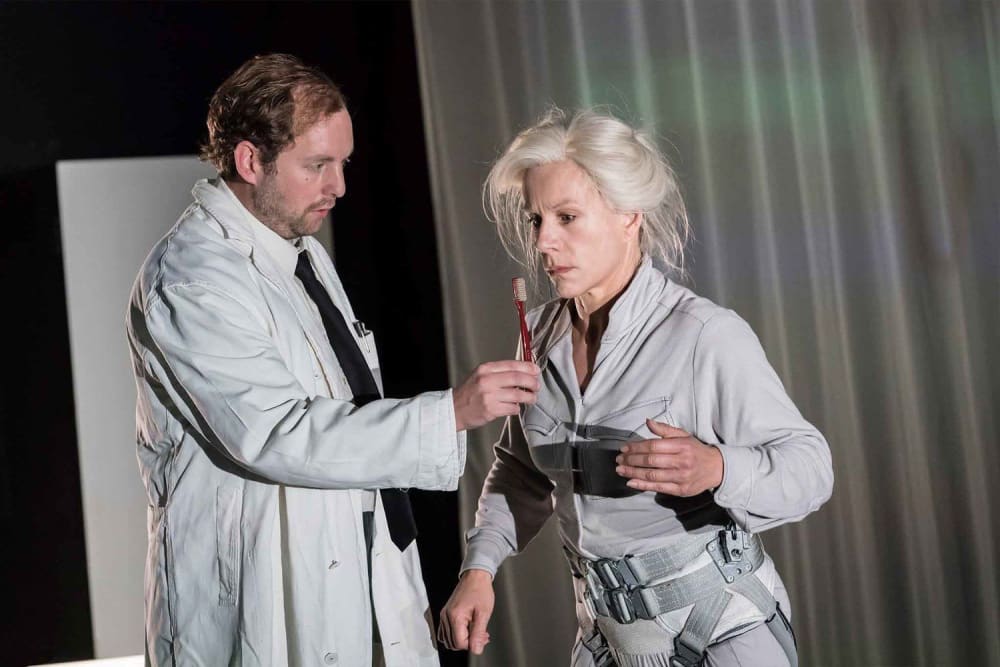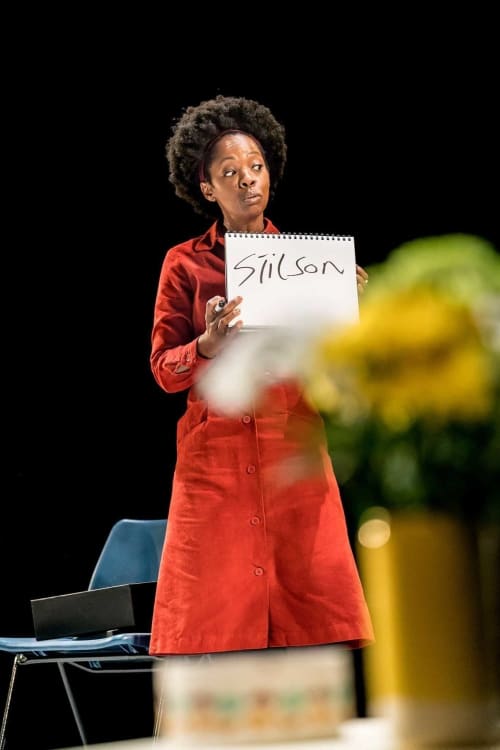 In this country, Arthur Kopit is probably best known as the writer of books for popular musicals including High Society and Nine.
He is also a prolific playwright, nominated for numerous awards including a Tony for Wings, which was first produced on stage in 1978 achieving a Broadway transfer, having originally been written for radio.
Having staged Juliet Stevenson's tour de force in the role of Winnie in Happy Days, Natalie Abrahami and the team at the Young Vic must instantly have thought of the actress when they considered producing what for much of its 75-minute running time is close to a solo performance.
She takes the role of Emily Stilson, in her day one of those daredevil pilots who enjoyed wandering along the wings of their planes when they were in mid-air.
The performer spends just about the whole of the evening attached to a harness, flying symbolically around above the traverse layout created by designer Michael Levine, sometimes with gymnastic athleticism.
The opening scene is a kind of stream of sub-consciousness during which Emily flies through what could be a dream or nightmare, possibly one of those out of body experiences that one is said to undergo immediately prior to death.
It takes time to plot a track through the elderly lady's Joycean incoherence and discover that she has been afflicted by a major stroke. Anyone who doubts Miss Stevenson's prodigious skill set will soon be won over as Emily undergoes repeated interrogations from medical staff, initially struggling to communicate even though her brain tells her that she is.
Gradually, the patient progresses to a frustrating point where it is possible to babble madly with little meaning, although, thanks to the efforts of Lorna Browne's Amy, an angelic and very patient therapist, communication becomes easier and more sensible as the evening progresses.
Throughout what is effectively a masterclass in acting, Miss Stevenson totally inhabits her helpless character, taking us gradually through each slow stage towards eventual recovery, with the odd relapse back into the madness of airborne dreams.
By the end of the performance, those that have experienced strokes either directly or at second-hand will recognise much of what they have observed, while others will be given an insight into the difficulties that this affliction presents both to sufferers and their loved ones.
In the hands of this creative team, what might initially have seemed a voyeuristic look at human suffering becomes an uplifting experience thanks to fine acting, a well-structured script and sensible, low-key direction.
Reviewer: Philip Fisher