Within the Golden Hour / Medusa / Flight Pattern
Choreography Christopher Wheeldon, Sidi Larbi Cherkaoui, Crystal Pite, music Bosso, Vivaldi, Purcell, Górecki
The Royal Ballet
Royal Opera House
–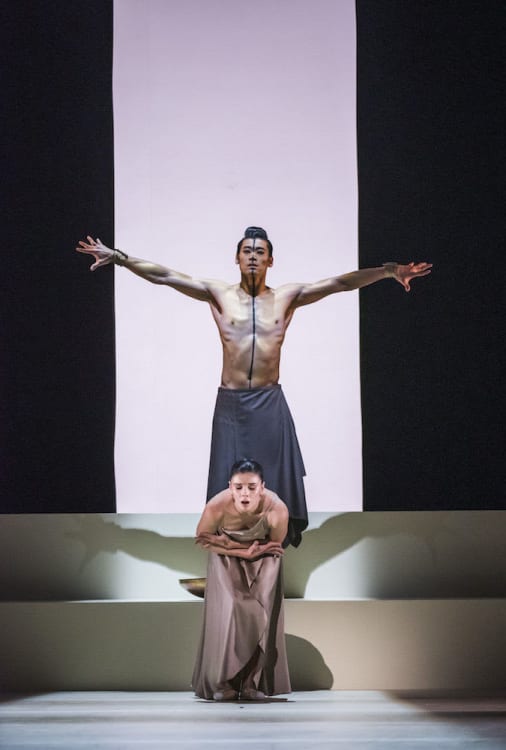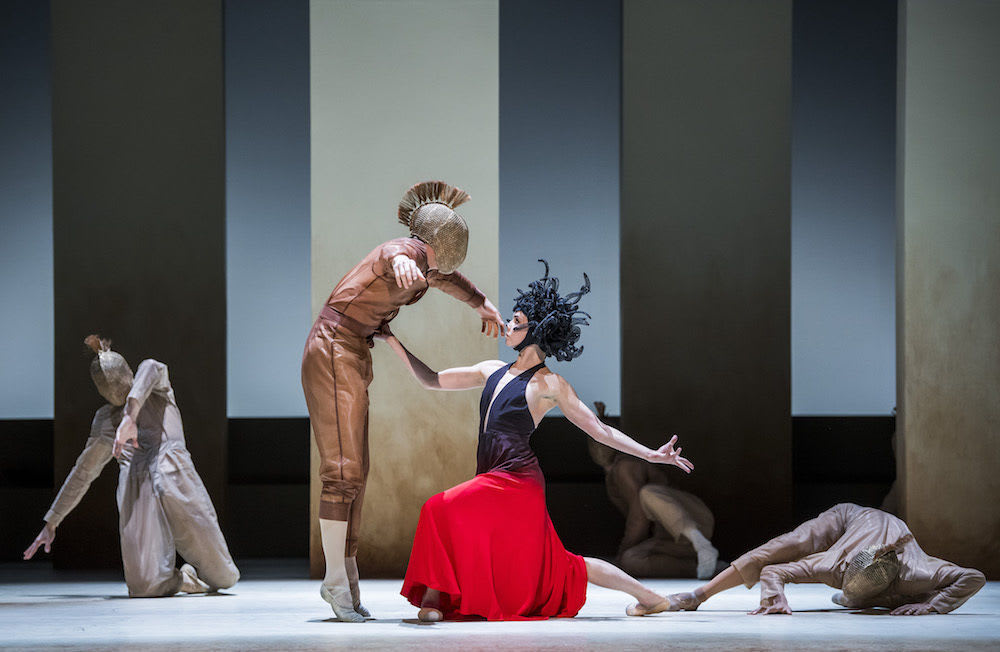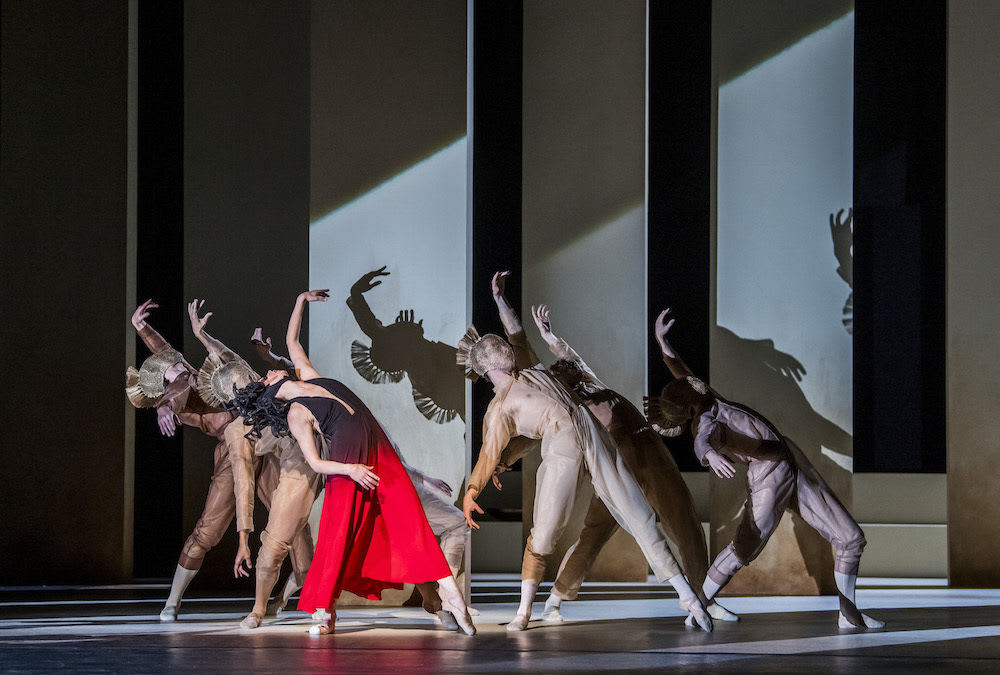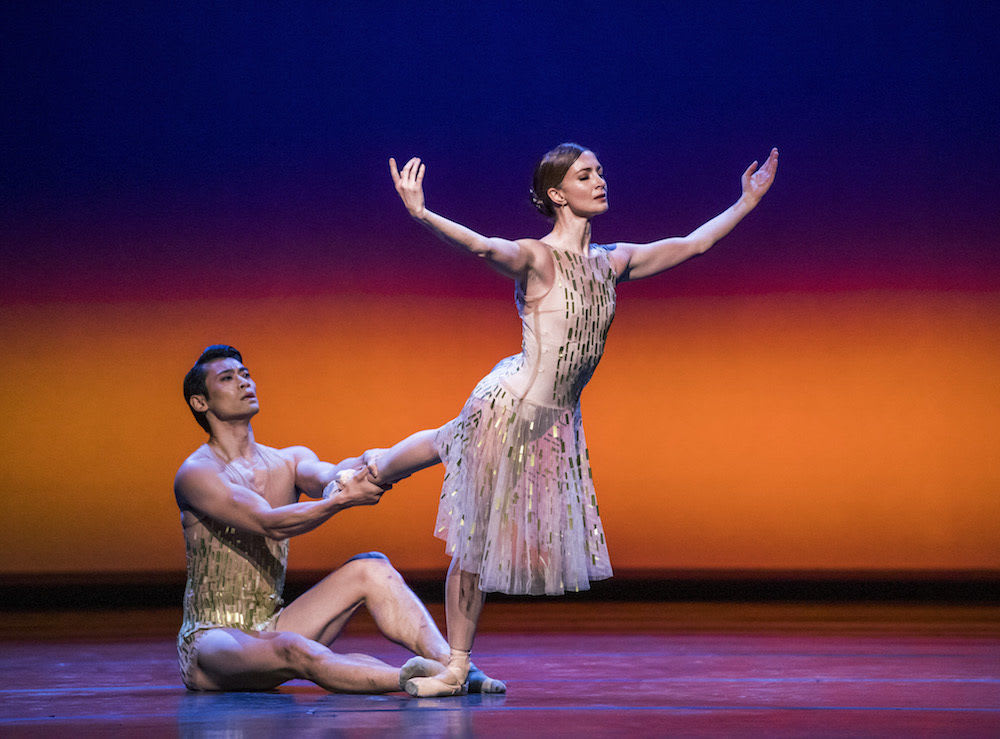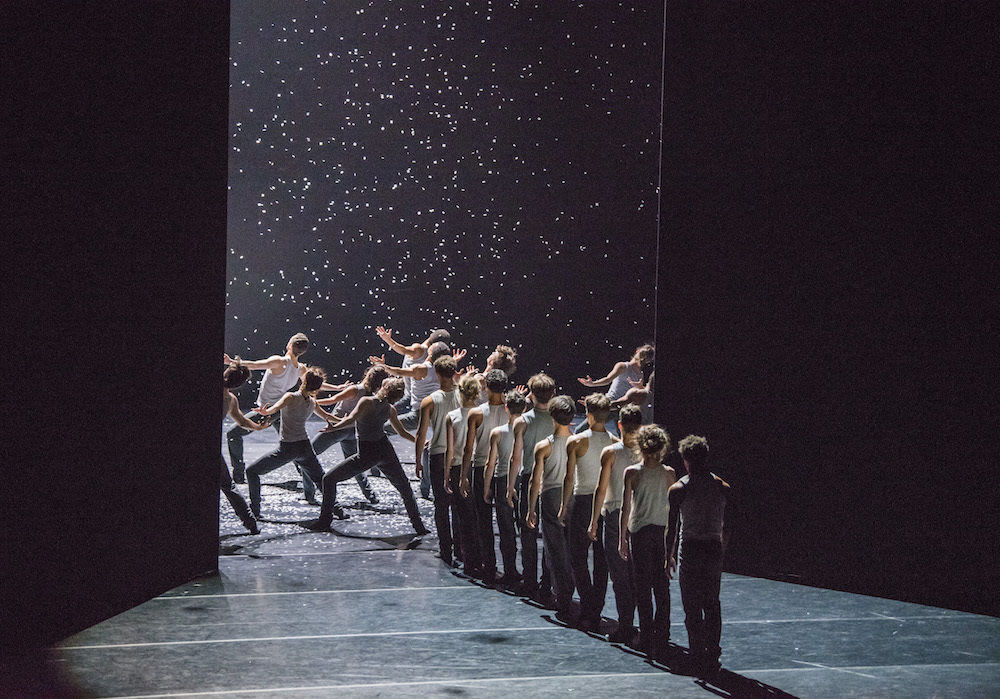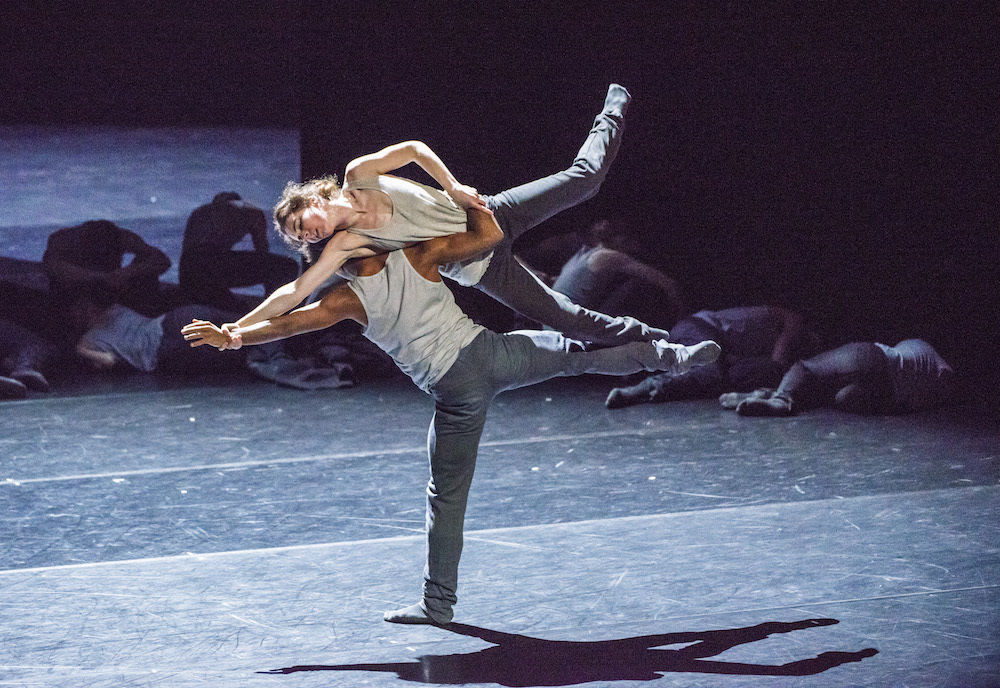 One always looks for a link, however tenuous, in a triple bill: the human condition, myth and reality, hope and despair, the afterlife, wishful thinking… All of these, but tonight for me the link lies in the music, pensive music to assuage the beast and the breast.
Christopher Wheeldon's abstract meditative piece, Within the Golden Hour, created in 2008 for San Francisco Ballet, to Ezio Bosso's music of the elements (The sky seen from the moon, Le Notti, Of the Thunders, Dance of the tree, Worried, African skies) and Vivaldi's Violin Concerto in B flat minor, is a thing of beauty, set as it is in that dream state between sleeping and waking.
And there's wit in the hint of ballroom dancing—surely not in heaven… Or is this a tiny reference to the thirties interwar years when the bright young things danced the darkness away? Wheeldon's 2006 DGV: Danse à grande vitesse also comes to mind. They are still dancing as the curtain comes down—dancing for all eternity.
In Jasper Conran's new glittery costumes, the dancers are fireflies, grasshoppers and gazelles, goddesses and satyrs against Peter Mumford's changing sky backcloth, midnight blue with a tinge of orange on the horizon, and glowing red. Three couples (Beatriz Stix-Brunell and Vadim Muntagirov, Lauren Cuthbertson and Ryoichi Hirano, Sarah Lamb and Alexander Campbell), with another four subsidiary pairs that expand the canvas with frieze reliefs and chains, flit in happy ethereal play, wafting weightless and serene on the currents of sound in a trouble-free Elysium.
No Elysium in Sidi Larbi Cherkaoui's take on Medusa, or is there? Making his debut at Covent Garden, he sees not the negative but the positive in the myth of the wronged priestess, punished by Athena (Olivia Cowley) for being raped by sea god Poseidon (Ryoichi Hirano in fishtail kilt) in her temple. Virgin no more, Medusa is not only cast out, but given the head of a gorgon, which turns men into stone. You know the myth.
Cherkaoui, however, sees this as empowering. His Medusa, Natalia Osipova, gets her revenge on men, on the helmeted soldiers, with martial kicks to the groin and elsewhere. Perseus (Matthew Ball) she had taken a fancy to when priestess and had given him a scarf, which protects him from her gaze. It is he who slays her. In Cherkaoui's interpretation, she allows it to free herself. The final image is of her back in her rightful place in the temple, holding a libation bowl, framed against the sky.
Concept and pillared set design is entirely his, costumes by Olivia Pomp, lighting by Adam Silverman, with Olga Wojciechowska's electronic music interspersing the Henry Purcell songs from The Fairy Queen, The Indian Queen, King Arthur and the wondrous O Solitude, sung by counter-tenor Tim Mead and soprano Ailish Tynan. Baroque and electronica, classical ballet and Cherkaoui's brand of contemporary blend beautifully, but Medusa does not move me, and I fear the applause was lukewarm, to my ears.
Crystal Pite's Olivier-Award-winning Flight Pattern created for The Royal Ballet in 2017 and rightly revived is an immensely moving experience. It gets a warm welcome, and well it should. Pite talks of the body's universal language; her choreography transcends speech and is crystal clear.
Górecki's 1977 Third Symphony, the 'Symphony of Sorrowful Songs' (soprano Francesca Chiejina), couldn't be more appropriate for this lament for the displaced in the world today. A shoal of grey clad weary shuffling figures, a passive column of thirty-six, look up, peer down, look over their shoulders. Where are we? They pitch camp for the night, clothes bundled as bedding, but one bundle is a child cradled by its mother: the Madonna grieving for her son in Górecki.
A black wall (design Jay Gower Taylor) is open—to the promised land, or is this the other side? Is it death that awaits them or hope of a new life? Is it the gas chamber? It gives me the shudders. Snow falls or is it blossom? Most get through, but the mother can't make it, she sits rocking back and forth. Her frustrated but compassionate partner stays with her as the wall closes. That wall could be the dividing wall in Akram Khan's Giselle.
The collective movement (I think Van Gogh's prison yard, I think of the GULAG, I think Rodin's Gates of Hell, I think of the Pied Piper) and anguished dancing, in particular by Kristen McNally and Marcelino Sambé, is fierce, expansive and yet concise in its heart-breaking pleading.
Flight Pattern, a flock of birds perhaps, but a repeat of history too. The immense wave of refugees post WW2 is being played out again here and now on a similar scale. Where is the compassion, Pite seems to be saying. Costumes by Nancy Bryant and lighting by Tom Visser add to the stark reality and the terror.
"Please note the piece contains moderate, stylised physical threat and discreet sex references. It is not generally suitable for children under the age of 12"—refers to Medusa. There's no warning for Flight Pattern.
Reviewer: Vera Liber