American collaboration for Shakespeare's Trojan play in Stratford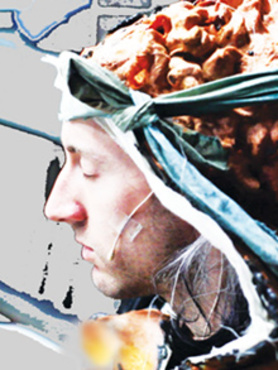 Elizabeth LeCompte and Mark Ravenhill will this week co-direct an Anglo-American company at the RSC in Shakespeare's Trojan play about love, war and politics, Troilus and Cressida.
The co-production between The Wooster Group and the Royal Shakespeare Company was commissioned by the RSC especially for the World Shakespeare Festival.
Elizabeth LeCompte is director and co-founder of the New York-based Wooster Group. The company, formed in 1980, is known for its experimental and innovative style. Mark Ravenhill is the RSC's writer in residence.
The Wooster Group, who play the Trojans, rehearsed their part of the show in New York before joining for rehearsals in London the RSC's actors, who play Greeks.
The UK cast comprises Joe Dixon (Achilles), Scott Handy (Ulysses), Aidan Kelly (Ajax), Clifford Samuel (Patroclus), Zubin Varla (Thersites) and Danny Webb (Agamemnon/Diomedes).
The Wooster Group features Jibz Cameron (Cassandra), Ari Fliakos (Hector), Marin Ireland (Cressida), Jennifer Lim (Andromache), Greg Mehrten (Pandarus), Bruce Odland (Priam), Andrew Schneider (Aeneas), Scott Shepherd (Troilus) and Gary Wilmes (Paris).
Troilus and Cressida will be performed in the Swan Theatre, Stratford from Friday (3 August) until Saturday, 18 August. It will then transfer to the Riverside Studios, London from 24 August until 8 September.