James Brining new artistic director of West Yorkshire Playhouse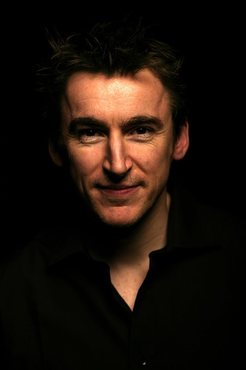 West Yorkshire Playhouse has announced that James Brining will take over from outgoing artistic director Ian Brown in late summer when Brown leaves the theatre he has headed for ten years.
Brining is returning to his home city of Leeds from Scotland where he is currently the artistic director and chief executive of Dundee Rep, which has had more TMA and Critics Award nominations and wins under his leadership than any other theatre in Scotland. Prior to this he was artistic director of TAG Theatre Company and he has also sat on the steering groups for the creation of the Playwrights' Studio, Scotland and the National Theatre of Scotland.
Brining said on his appointment, "I look forward to bringing the many strands of my experience together at one of Britain's leading cultural organisations and to working on both Playhouse stages, as well as providing platforms for other artists to make extraordinary work. I want to develop a culture of creativity and excellence, building partnerships at home and throughout the UK as well as overseas."
Chairman of the Playhouse board Sir Rodney Brooke referred to Brining as "a genuine creative force in theatre today", and the Playhouse's chief executive Sheena Wrigley said of him, "He has a singularly strong sense of how a theatre deeply rooted in its locality can have a rich and resonant national voice. The Playhouse has an illustrious past under the directorships of Jude Kelly and Ian Brown, but like much of the arts sector at this time faces considerable challenges. James's experience, creativity and vitality will be central to shaping a dynamic future for the theatre."