News from the North West
Contact Flying Solo Festival
Manchester's Contact Theatre will hold its Flying Solo Festival, focusing on the art of the solo performer, from 27 February to 14 March.
Featuring drama, comedy, poetry and performance lectures, the line-up includes My Heart is Hitchhiking Down Peachtree Street from J Fergus Evans, The Price of Everything from Daniel Bye, Dry Ice from Sabrina Mahfouz (developed with and directed by David Schwimmer), Heavy Like the Weight of a Flame from Ernie Silva, Digging Deep:: The Adventures of Sky the Reluctant Hero from Nikky Norton, 7 Day Drunk from Bryony Kimmings, My Father and Other Superheroes from Nick Makoha directed by Benji Read, Ball and Other Funny Stories About Cancer from Brian Lobel, The Making of Bull—The True Story from Stacy Makishi and Black T-Shirt Collection from Fuel and Inua Ellams.
Workshops connected to performances include a writing for performance workshop led by Nick Makoha, "Bull: Your Own True Lies Workshop" led by Stacy Makishi and a workshop based around Black T-Shirt Collection led by Inia Ellams, plus a pitch night in which six solo performers pitch to win mentoring, rehearsal space and the money to develop a show for next year's Flying Solo.
Braff's All New People breaks Manchester box office records
Comedy play All New People by and starring American TV star Zach Braff has proved to be the highest grossing straight play of all time for Manchester's Palace and Opera House theatres.
The play debuted in Manchester before it's West End opening as part of theatre owner ATG's "Manchester Gets It First" scheme that began with the musical of Ghost last year and will continue with the Monkees jukebox musical Monkee Business in March and April.
ATG executive producer Adam Speers said, "This is an absolutely fantastic result for our venues in Manchester and for the cast and crew of All New People and it demonstrates that audiences are always on the look out for new and exciting theatre with fresh talent and innovative storytelling."
Artist's collaboration with RSC on display in Lancaster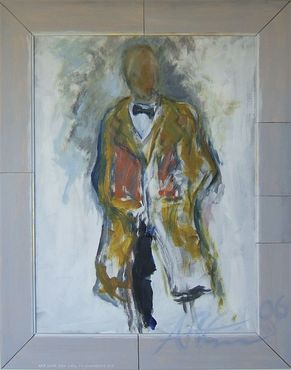 The gallery at The Dukes in Lancaster will feature an exhibition of works by artist Alan O'Cain that came from a collaboration between the artist and the Royal Shakespeare Company based around the company's production of Shakespeare's The Tempest in 2006-7.
The works will be on display in The Dukes gallery from 20 February to 11 March, and the artist will be in conversation with Alison Findlay from Lancaster University on 20 February. His original sketchbooks will be on display in the Rare Books Rooms of the University.
Producers claim were not informed about CUC closure
A production company claims that it was not informed until last week about the closure of Liverpool's Comtemporary Urban Centre and is now without a venue for part of its tour.
As we reported in December, the centre was scheduled to close at the beginning of January by its owners, the charity People Can that supports victims of homelessness, domestic abuse and offending, to concentrate its resources on the central work of the charity. At the time it said it would help to find alternative venues for events already booked in for 2012.
However Quidem Productions has said that it only found out last week about the closure and is now without a venue for the Liverpool leg of its March and April tour of Dust by Ade Morris, a play about a young family facing budget cuts set on the imaginary day of the death of Margaret Thatcher that was written to mark the thirtieth anniversary of Arthur Scargill's appointment as head of the National Union of Mineworkers. It was scheduled for three performances at CUC from 22 March.
Producer Ralph Bernard said, "the irony of the fact that this is a play about budget cuts which is itself the victim of those cuts is not lost on us. We are keen to hear from any other venues in Liverpool that can host us during March or April. Dust is a five star play which repeatedly sold out during the Edinburgh festival."
Anyone who can help with a venue can contact the producers through Brenda Cavilla on 01793 663081 or 07970 226188 or at quidem@touchradio.co.uk.
NW productions

At The Unity Theatre in Liverpool this week, RedCape Theatre explores Alzheimer's and coastal erosion in 1 Beach Road on 21 February, the life of the narrator at the Planatarium takes an unexpected turn in Going Dark by Hattie Naylor from Sound&Fury (part of Fuelfest) on 24 and 25 February and there will be a re-telling of the classic fairy tale Red Riding Hood from Horse+Bamboo on 25 February.

Northern Broadsides will bring its new production of Shakespeare's Love's Labours Lost to The Dukes in Lancaster from 21 to 25 February.
The Octagon Theatre in Bolton will open its annual Shakespeare production this week with artistic director David Thacker's production of Macbeth, running from 23 February to 17 March.
At The Lowry in Salford, Paul Slack will play the famous author in Phoenix Rising: D H Lawrence—Son & Lover in the Lowry Studio on 26 February, and the Library Theatre Company will perform Lawrence's The Daughter-in-Law from 23 February to 10 March, plus Paul Hodson's Way Out West will be there on 24 February and The Curve, Leicester's production of Rodgers and Hammerstein's The King and I directed by Paul Kerryson will run from 21 to 25 February.
There is more Rodgers and Hammerstein at the Liverpool Empire as the Lincoln Center Theatre's production of South Pacific stops off from 21 February to 3 March.

The Royal Liverpool Philharmonic Orchestra will perform A Touch of the West End featuring hits from shows such as Les Misérables, Cats, Evita, Chicago and Phantom of the Opera conducted by Anthony Gabriele with singers Rachel Barrel, Annalisa Rossi, Glyn Kerslake and Ian MacLarnon at Knowsley Leisure and Cultural Park on 24 February.
At the Nuffield Theatre in Lancaster dance group Company Chameleon will perform Gameshow on 22 February.
The new Young Everyman Playhouse group will present its first production this week with Intimate, a site-specific promenade performance on what war means to young people, at Camp Furnace, Greenland Street, Liverpool from 24 to 26 February.
Gathering Jack is described as "a Valentine's holiday thriller" about a serial killer stalking the streets of Liverpool. It will be at Liverpool's Lantern Theatre on 23 February, which will also present Bruise by John McGuire on 24 and 25 February.

Liverpool-based Spike Theatre begins its extensive UK tour of The Games, billed as "an undiscovered Aristophanes comedy" at The Met in Bury on 21 February, continuing on to Ormskirk's Rose Theatre on 22 February.
At Brewery Arts Centre in Kendal, Theatre Royal Wakefield's production of Weekend Breaks by John Godber will run on 24 and 25 February.
Birmingham Stage Company will return to the Opera House in Manchester with Roald Dahl's George's Marvellous Medicine from 20 to 22 February.
At Waterside Arts Centre in Sale, Niki McCretton's Muttnik—the first dog in space will bring its tale of the stray dog on the streets of Moscow who dreams to be the first dog in space on 25 February.