RSC launches World Shakespeare Festival on Shakespeare's "birthday"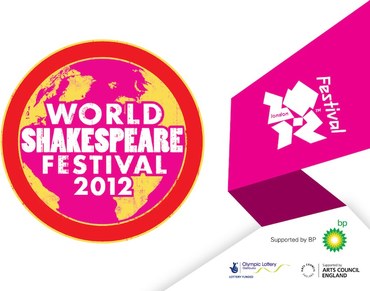 The Royal Shakespeare Company will launch its World Shakespeare Festival during the annual Shakespeare's Birthday celebrations in Stratford-upon-Avon on 21 and 22 April.
Amongst the usual Stratford celebrations for the date on which Shakespeare's birthday is celebrated—which is also the anniversary of his death—there will be family activities and performances from the RSC to launch its new seven-month festival, part of the Cultural Olympiad and the London 2012 Festival.
On Saturday 21 April in and around the Royal Shakespeare Theatre, there will be music on the Bancroft Terrace, English madrigals from a vocal quartet on the Weston Square Balcony, storytelling sessions and other activities in a damily marquee in Weston Square, demonstrations and workshops on stage gore, stage fighting and acting techniques in Swan Gardens, tha chance to hear Shakespeare sonnets from RSC actors while crossing the Avon by ferry, backstage tours, exhibitions and more.
On Sunday 22 April, RSC company members and the RSC band will perform music and readings as part of the Shakespeare Service at Holy Trinity Church.
The RSC's director of events and exhibitions Geraldine Collinge said, "Shakespeare's Birthday is always a special time in Stratford-upon-Avon's and the RSC's calendar. In this Olympic year, it also marks the launch of the World Shakespeare Festival. With an exciting mix of activities for all ages, we're hoping to give visitors a flavour of what the RSC and the Festival is all about."
The first productions from the RSC under the World Shakespeare Festival banner will already be running, including Twelfth Night, The Comedy of Errors and The Tempest in the Royal Shakespeare Theatre and Richard III and King John in the Swan.
For more information, see www.rsc.org.uk/shakespearesbirthday and www.shakespearesbirthday.org.uk.