Teenager's play premiere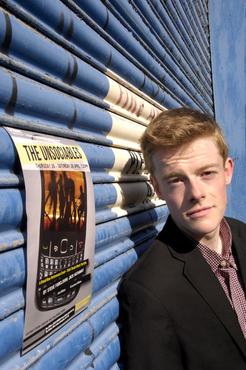 A Lancaster sixth former has helped write a play about last summer's riots which will be premiered in the city later this month.
Jack Hathaway is just 18 but he's already been appointed The Dukes young writer in residence and has been working with a team, including an award-winning writer, to create one of the most energetic shows ever presented on the Lancaster theatre's main stage.
And he's done it all while studying for A-Levels at Ripley St Thomas CE Academy.
The Unsociables is a fast-paced production reflecting on 48 hours of chaos, violence and criminality.
It follows individual stories and imagines the experience of the young people, police and everyone involved in the riots.
And though he will be appearing on stage in The Unsociables, Jack's real passion is writing, an interest which was also sparked by a group at The Dukes.
It's the first time a production by The Dukes Young Actors and The Dukes Young Company has been staged in The Rake, emphasising the Lancaster theatre's commitment to young performers from the district.
The plays runs from April 26-28.
Details: www.dukes-lancaster.org