Time running out for Godalming's Rotunda Theatre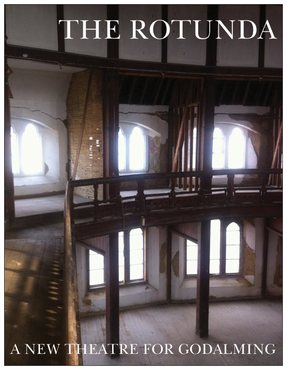 Time is running out for the project to turn The Rotunda in Godalming, Surrey into a professional theatre.
The project to establish a new theatre in Godalming in the Grade II listed former Victorian Sunday school attached to the Bel & Dragon restaurant in the Burys is headed by actor Bob Cryer—son of comedian and writer Barry Cryer—and joint artistic director of Tabard Theatre Mark Perry who recently formed media investment company Sightline Entertainment.
There was a plan for a gala evening on 6 September to raise money for the project, but the building is now "under offer" and may, if the sale goes through, be turned into flats.
Cryer said, "Unless we can secure £325,000 by 10 August 2012, then a golden opportunity to establish a dedicated professional theatre space for this community will be lost for a generation.
"So far, the community's reaction to the project has been overwhelming, with everyone from local theatre companies, to Surrey and Waverley councils and potential neighbours Godalming Library, Waitrose and Bel & the Dragon all supporting us.
"Ultimately, we know the financial resource is here within the community and we know that the cultural passion is here, we just need to unite the two quickly to bring Godalming the truly exciting and vibrant theatre it deserves."
Anyone interested in finding out more about the project or in backing it can find more details and contact information at www.rotundatheatre.co.uk or can speak to estate agent Rod Walmsley at Gascoignes on 01483 538131.