Lyceum tops CATS nominations again
Published: 10 May 2018
Reporter: David Chadderton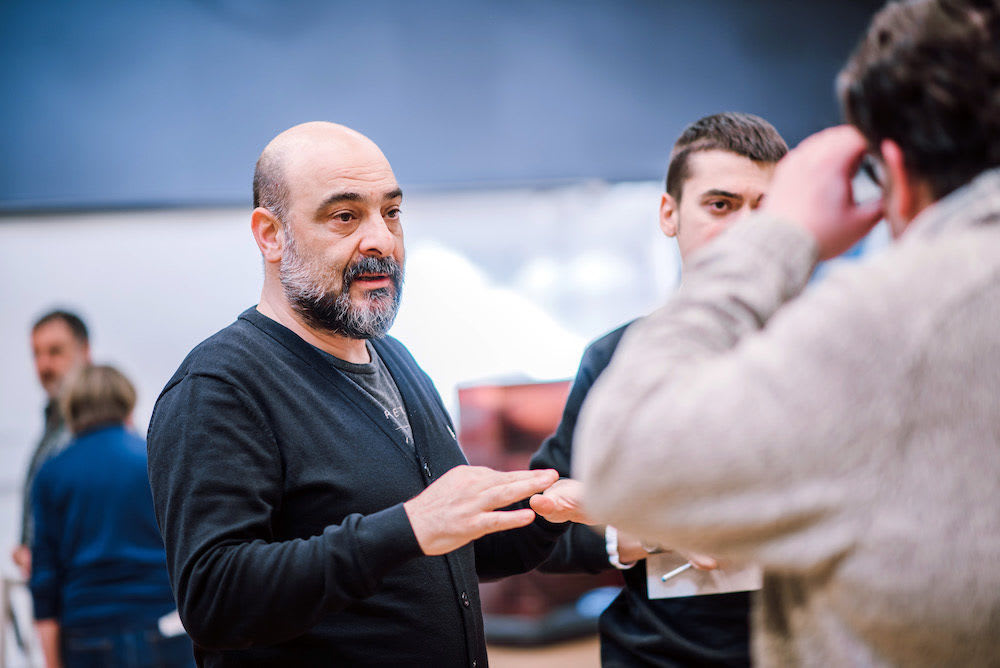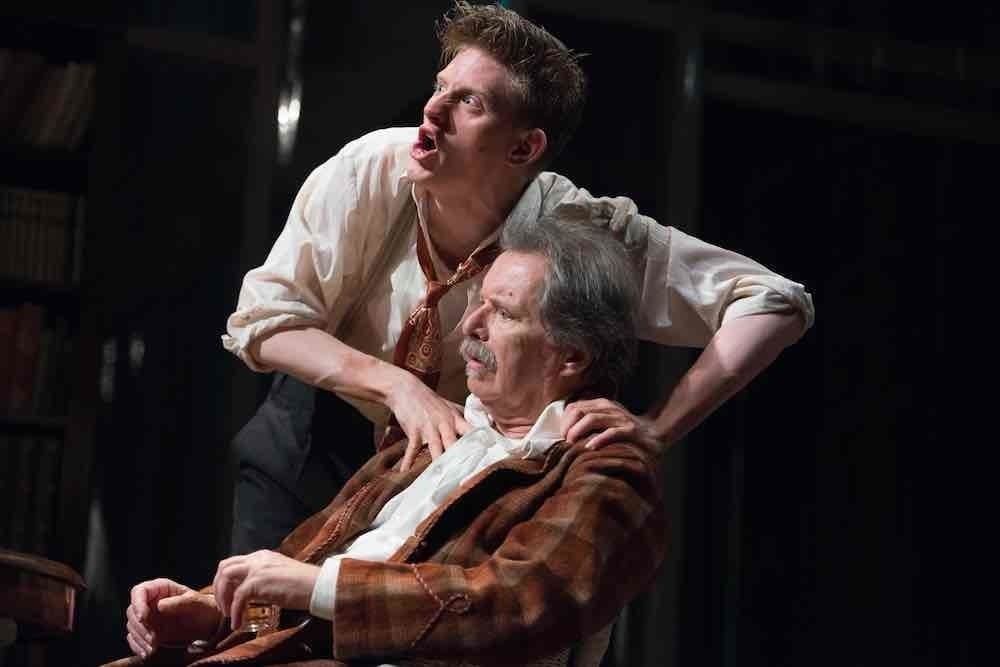 Edinburgh's Royal Lyceum Theatre has received the most nominations in the Critics Awards for Theatre in Scotland for the second year in a row, with 12 nominations in 7 categories. It's most-nominated production is Rhinoceros, with nominations in 7 of the 10 award categories.
Close behind is Perth Theatre with 6 nominations followed by Glasgow Citizens with 5.
CATS co-convenor Joyce McMillan said, "we're simply delighted with the range of work recognised in these shortlists, from powerful productions of the best-loved classics to shows like Nursery Crymes and Flight, which really push at the edges of our concept of theatre.
"It's also a huge pleasure to see Perth Theatre firing on all cylinders again, after its three-year rebuilding programme; and we are especially pleased to be holding the Awards Ceremony at Perth this year, to celebrate the tremendous work that's been done to make that much-loved theatre into a brilliant 21st century resource for the Perth area, and for the whole of Scottish theatre."
Lyceum Artistic Director David Greig added, "the success of Rhinoceros celebrates The Lyceum's aspiration to make more international connections, as we have with DOT Theatre, Istanbul and Edinburgh International Festival; while two nominations for Music and Sound (for Rhinoceros and Glory on Earth) bear witness to our commitment to put music at the centre of our work which is writ-large throughout our next season.

"The scale and ambition of Cockpit took an incredible amount of work both from the cast and creative team, as well as the theatre staff, so I'm very proud this has been recognised; while The Belle's Stratagem points to our commitment to nurture and celebrate Scottish talent."
The 2018 CATS will be presented on the afternoon of Sunday 10 June at the refurbished Perth Theatre.
The full list of nominees is:
Best Male Performance
Joseph Arkley (Richard III), Richard III, Perth Theatre
George Costigan (James Tyrone), Long Day's Journey into Night, Citizens Theatre and HOME Manchester
Robert Jack (Berenger), Rhinoceros, Edinburgh International Festival and Royal Lyceum Theatre Edinburgh in association with DOT Theatre, Istanbul
Ramesh Meyyappan, Off-Kilter, Ramesh Meyyappan Productions and Tron Theatre, Glasgow
Best Female Performance
Charlene Boyd (Lady Macbeth), The Macbeths, Citizens Theatre
Apphia Campbell (Ambrosia and Assata Shakur), Woke, Play the Spotlight Productions
Jessica Hardwick (Young Woman), Knives in Hens, Perth Theatre
Sara Stewart (Martha), Who's Afraid of Virginia Woolf?, Rapture Theatre
Best Ensemble, sponsored by Equity
August: Osage County, Dundee Rep Ensemble
The Belle's Stratagem, Royal Lyceum Theatre Edinburgh
Cockpit, Royal Lyceum Theatre Edinburgh
Rhinoceros, Edinburgh International Festival and Royal Lyceum Theatre Edinburgh in association with DOT Theatre, Istanbul
Best Director
Murat Daltaban, Rhinoceros, Edinburgh International Festival and Royal Lyceum Theatre Edinburgh in association with DOT Theatre, Istanbul
Angie Dight, Nursery Crymes, Mischief La-Bas and MSL Projects in association with In Situ, UZ Arts and Radiator Arts
Lu Kemp, Knives in Hens, Perth Theatre
Wils Wilson, Cockpit, Royal Lyceum Theatre Edinburgh
Best Design
Jamie Harrison (co-designer), Rebecca Hamilton (co-designer and lead model maker), Simon Wilkinson (lighting designer), Flight, Edinburgh International Festival and Vox Motus, in association with Beacon Arts Centre
Tom Piper (designer) and Ben Ormerod (lighting designer), Long Day's Journey into Night, Citizens Theatre and HOME Manchester
Tom Piper (designer) and Chris Davey (lighting designer), Rhinoceros, a co-production between the Edinburgh International Festival and Royal Lyceum Theatre Edinburgh in association with DOT Theatre, Istanbul
Jamie Vartan (designer) and Simon Wilkinson (lighting designer), Knives in Hens, Perth Theatre
Best Music and Sound
Oğuz Kaplangi (composer, sound designer), Rhinoceros, Edinburgh International Festival and Royal Lyceum Theatre Edinburgh in association with DOT Theatre, Istanbul
Michael John McCarthy (composer and sound designer), Glory on Earth, Royal Lyceum Theatre Edinburgh
Alex Rigg, Joey Sanderson, Sarah McFadyen, Richard Merchant, Breezy Elthalion, Guy Veale, Anders Rigg, Cammy Sinclair, Oliver Rigg, Anna Tagg, Pete Tagg, Florencia Garcia Chafuen, Laini Chrismas, Lewis Sherlock, Jen Cunningham, Judith Milligan, Philip Alex ander McDonald, Jane Simpson, Aaron Jeffrey, Sea Hames, Oceanallover in association with Feral
Gareth Williams (composer) and Claire McKenzie (musical director), The 306: Day, National Theatre of Scotland, Perth Theatre and Stellar Quines, in association with Red Note Ensemble and co-commissioned with 14–18 NOW
Best Technical Presentation
Cinderella, Citizens Theatre
Flight, Edinburgh International Festival and Vox Motus, in association with Beacon Arts Centre
Nursery Crymes, Mischief La-Bas and MSL Projects in association with In Situ, UZ Arts and Radiator Arts
Rhinoceros, Edinburgh International Festival and Royal Lyceum Theatre Edinburgh in association with DOT Theatre, Istanbul
Best Production for Children and Young People
Cinderella, Citizens Theatre
Eaten, Mamoru Iriguchi
Night Light, Andy Manley and Teater Refleksion, co-produced with Imaginate and Red Bridge Arts
Space Ape, Andy Cannon and Red Bridge Arts
Best New Play
Peter Arnott, The Monarch of the Glen, (adapted from the novel by Compton Mackenzie), Pitlochry Festival Theatre
Alan Bissett, (More) Moira Monologues, Alan Bissett and Sacha Kyle
Angie Dight, Mischief La-Bas and Bill Breckenridge, Nursery Crymes, Mischief La-Bas and MSL Projects in association with In Situ, UZ Arts and Radiator Arts
Zinnie Harris, Meet Me at Dawn, Traverse Theatre Company and Edinburgh International Festival
Best Production
Cockpit, Royal Lyceum Theatre Edinburgh
Flight, Edinburgh International Festival and Vox Motus, in association with Beacon Arts Centre
Knives in Hens, Perth Theatre
Rhinoceros, Edinburgh International Festival and Royal Lyceum Theatre Edinburgh in association with DOT Theatre, Istanbul