Maliphant tours new Vortex
Published: 11 August 2022
Reporter: Vera Liber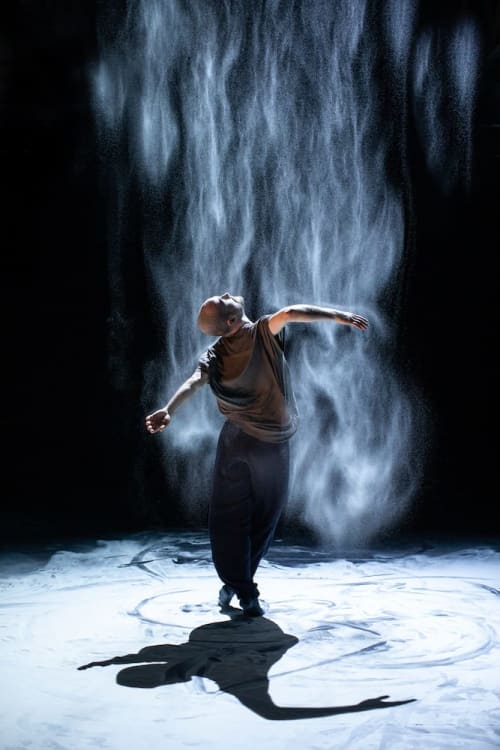 Russell Maliphant Dance Company's new project Vortex will première on 30 September 2022 at DanceEast Ipswich, where the company is in residence, followed by a national tour to June 2023 featuring dates in London, Nottingham, Chester, Kent, Colchester, Huddersfield, Bracknell, Lancaster, plus more to be announced. RMDC will also continue to tour Maliphant's 2019 Silent Lines throughout 2022.
Choreographer Russell Maliphant's new production is influenced by the works of Jackson Pollock and abstract expressionism. He said, "the work of Jackson Pollock had made a lasting impression on me since the first time I encountered it many years ago. I saw certain similarities in the approach to painting and energy that might sometimes be experienced in dance and movement tasks for improvisation and instantaneous composition in performance.
"As a choreographer, I have generally created abstract, non-narrative work since I started RMDC, but I have made a couple of pieces that used another artist and their work as inspiration—namely Afterlight (2009) which used the great Russian dancer Nijinsky as inspiration and The Rodin Project (2012) which used the sculptures and watercolours of the genius French sculptor Auguste Rodin."
Together with partners the Victoria Wood Foundation and The Foyle Foundation, RMDC has established the Dance Encounter Fund offering 1,000 free tickets to young people aged 14–25 across the UK during the Vortex tour.