A Christmas Carol
Charles Dickens, version by Jack Thorne
The Old Vic
–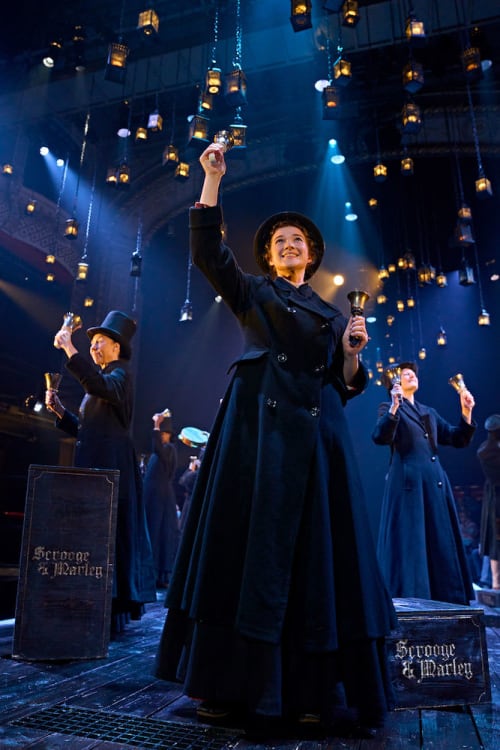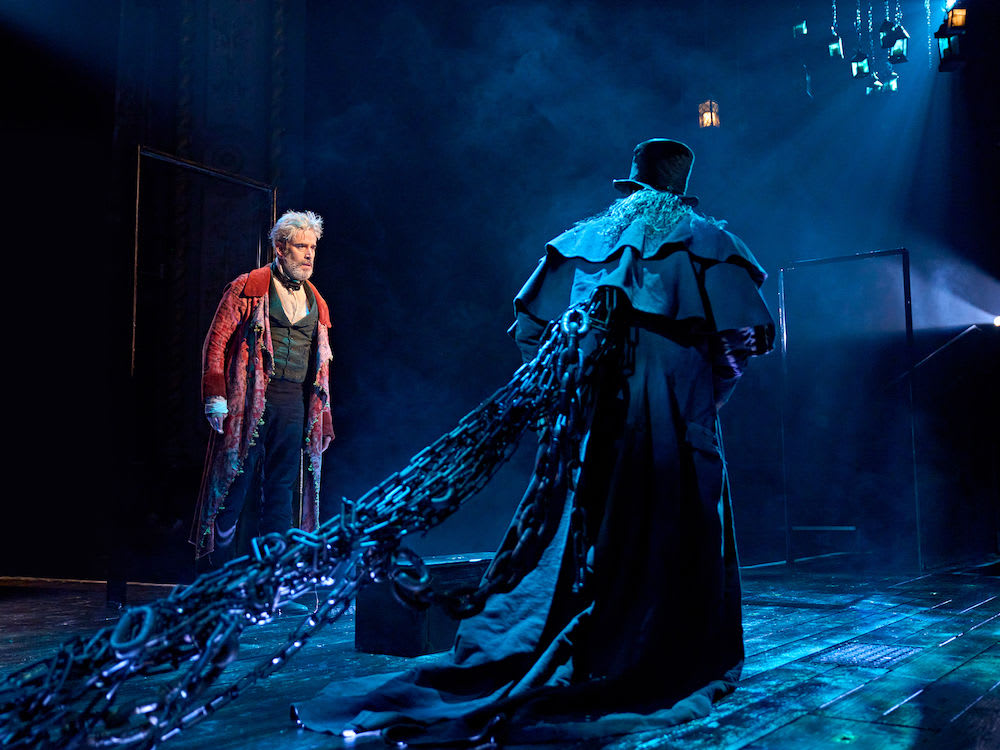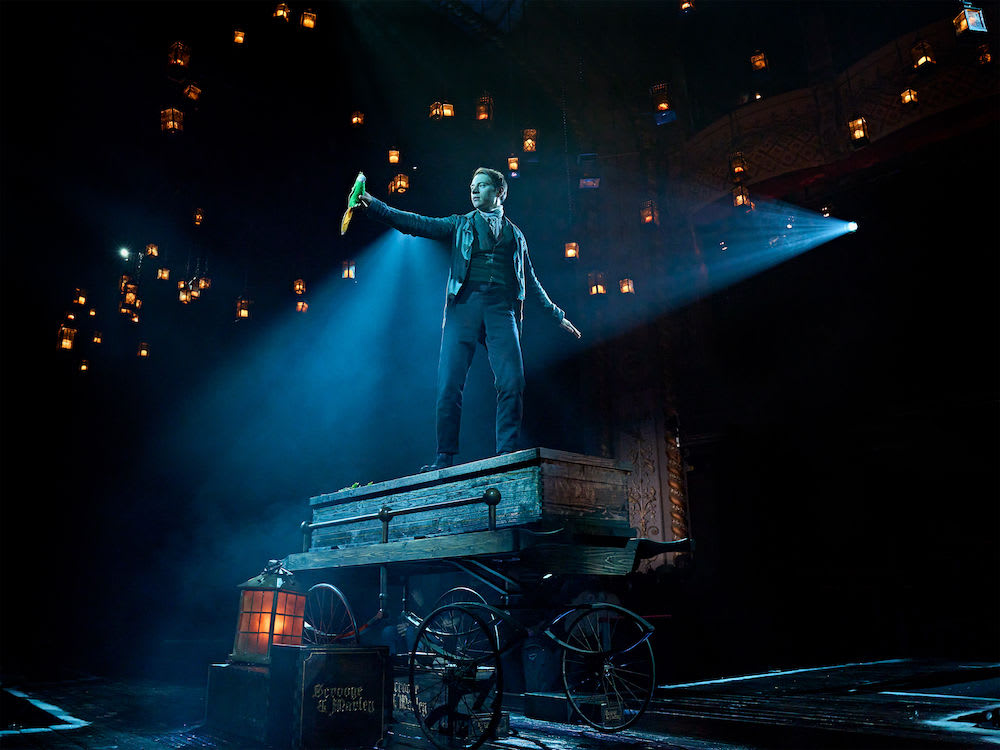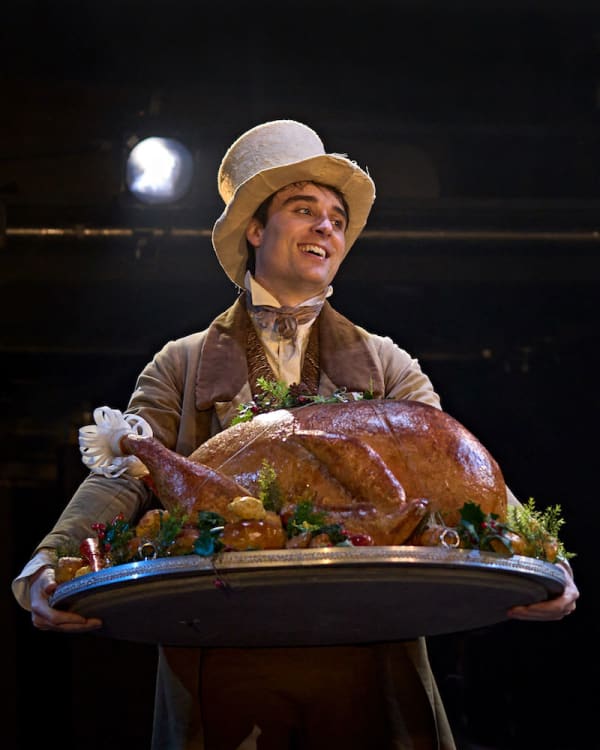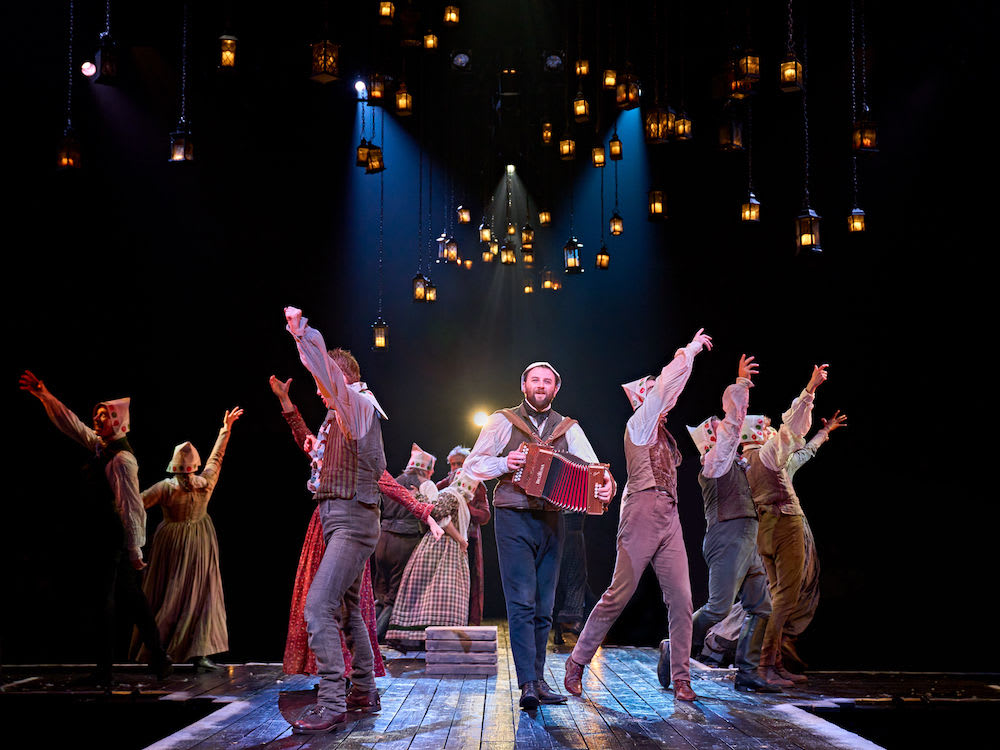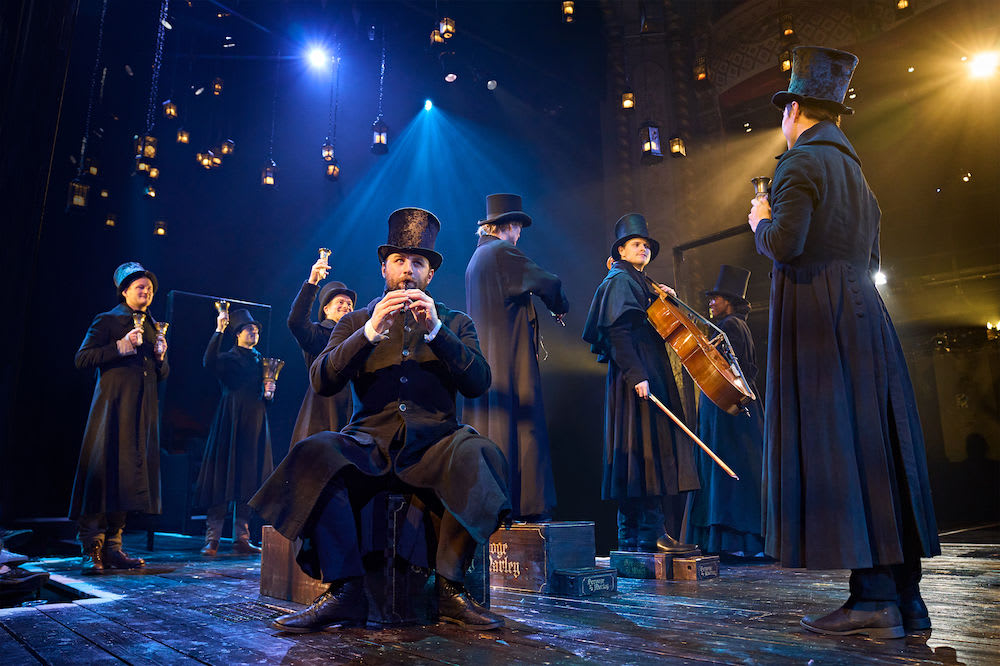 What is there left to say about Charles Dickens's Christmas Carol, perennially dragged out this time every year for some festive cheer? But, it's all in the version, and this version by Jack Thorne, directed by Matthew Warchus, is one of the most delightful I've seen. This one should run into the foreseeable future.
And on who takes on the central role of Ebenezer Scrooge. In its fifth year, though last year's was a digital stream, Rhys Ifans, Stephen Tomkinson, and Patterson Joseph have all created Scrooge in their own image. This year's is Stephen Mangan, and aren't I the lucky one to see it? He is a charming performer.
But it's hard to imagine him as a grump, though grump he can do. He's more of a man damaged by life, withdrawn into his misanthropic shell. Scrooge's backstory, an abusive father who deprives him of schooling, apprenticing him to an undertaker, explains a man beholden to money as armour plating against life.
Mangan comes into his own as the reformed Scrooge, and his comic timing is perfect ("I'd rather not" he says laconically to a Ghost), but so are Thorne's witty asides. Was Scrooge really ever a child hater? Or just scared of poverty, insulating himself against it with his miserliness?
But that's enough of cod psychology. He may be the star, but the whole company takes centre-stage or should I say takes over the whole auditorium. This is an uplifting tale of redemption and glad tidings. Redeemed he is by the Ghosts of Christmases Past, Present and Future (all women pushing prams) and by Tiny Tim Cratchit (tonight Casey-Indigo Blackwood-Lashley), who touches his heart—not quite beyond repair. Love can conquer bitterness—if only it were true.
The Old Vic goes all out with all things Christmassy. There's glitter and magical snowstorms, enhanced by Hugh Vanstone's sepia lighting. Individually wrapped mince pies as you enter set the mood. Satsumas thrown to those who want them by the company dressed in Victorian black coats and top hats. We are immediately drawn in, part of the action.
Later, two little girls are asked to help Scrooge with his Christmas feast. There's a big turkey that slides down a rope, just missing Scrooge, and a jelly cake, and apples and oranges and potatoes that come down a linen chute from the balcony, again with the assistance of the audience. This is about us as much as him. There's empathy and tension.
Lanterns hanging above a stage set in-the-round (all the better for audience immersion) with a gangway leading off for Marley's Ghost (Alexander Langtree) to tread with his long black chains, which must go into the bowels of the theatre. There's bell-ringing and Christmas carols merging with the action. A substitute for a church carol service, perhaps.
The ensemble is wonderful, and so is the musical direction (Katherine Woolley from a box at the side). Christopher Nightingale's musical compositions and arrangements are merry and wise. Voices are crystal clear. It's all so very touching. The faces of performers absorbed in their roles say it all: Oli Higginson's open face is perfect casting for nephew Fred, so is Karen Fishwick as gentle lost love Belle. Apologies to the rest for not mentioning names; suffice to say sixteen (or more) people do not put a foot wrong.
Rob Howell's minimal design is economical—the piled-up money boxes which Scrooge uses as desk and chair are later slid into the stage floor (from my stalls seat I can't see how exactly—dress circle might be a better view). This Christmas Carol has won five Tony Awards for Best Original Score, Best Scenic Design of a Play, Best Costume Design of a Play, Best Lighting Design of a Play and Best Sound Design of a Play for its Broadway run at the Lyceum Theatre in 2019.
The bell-ringing is beautiful and the party jigs joyful (movement by Lizzie Gee). We clap in time. What more can one ask? Maybe to see it nearer to Christmas itself... But we have had Christmas trees up since late October, so no one is grumbling. It's a generous reading of Dickens. And a generous evening of joy to all men: a man in front of me stands up at the end and say it's the best thing he's seen. I hope he gives generously to the charity collection on the way out.
Reviewer: Vera Liber