Akram Khan's Giselle
Choreography Akram Khan, music Vincenzo Lamagna after Adolphe Adam
English National Ballet
Sadler's Wells
–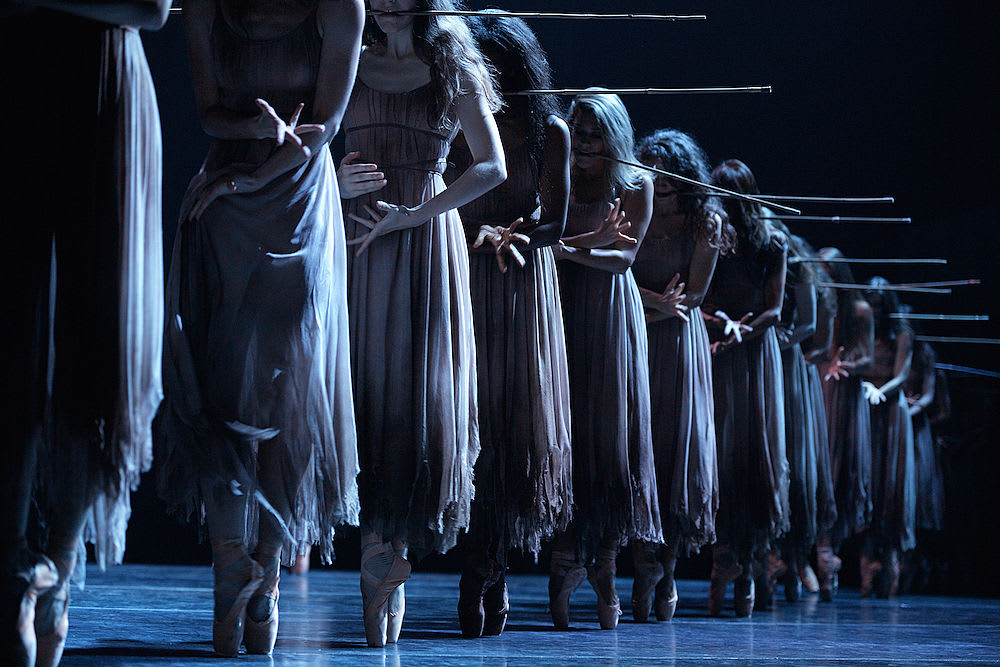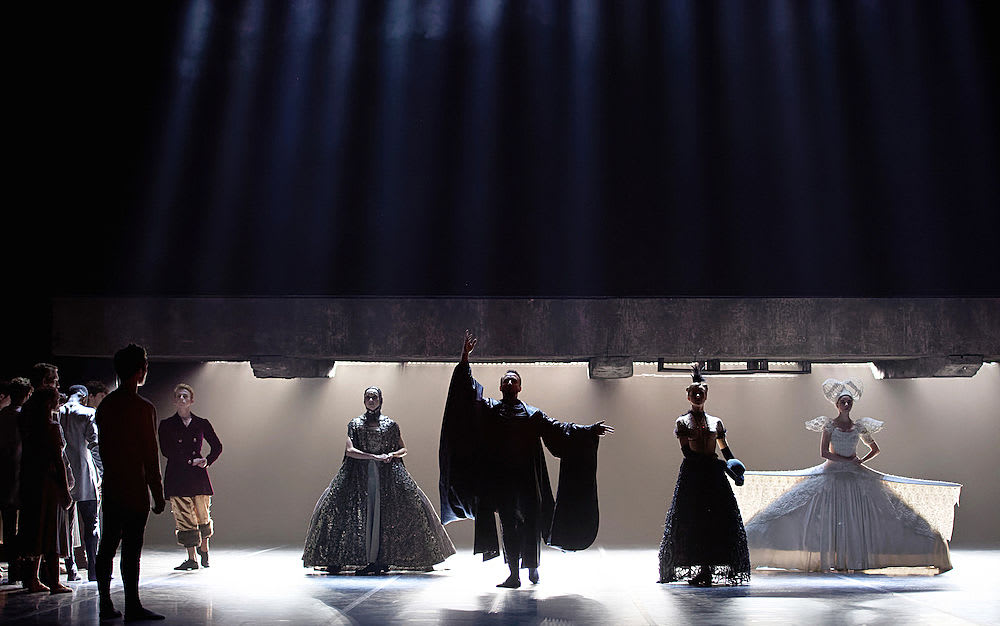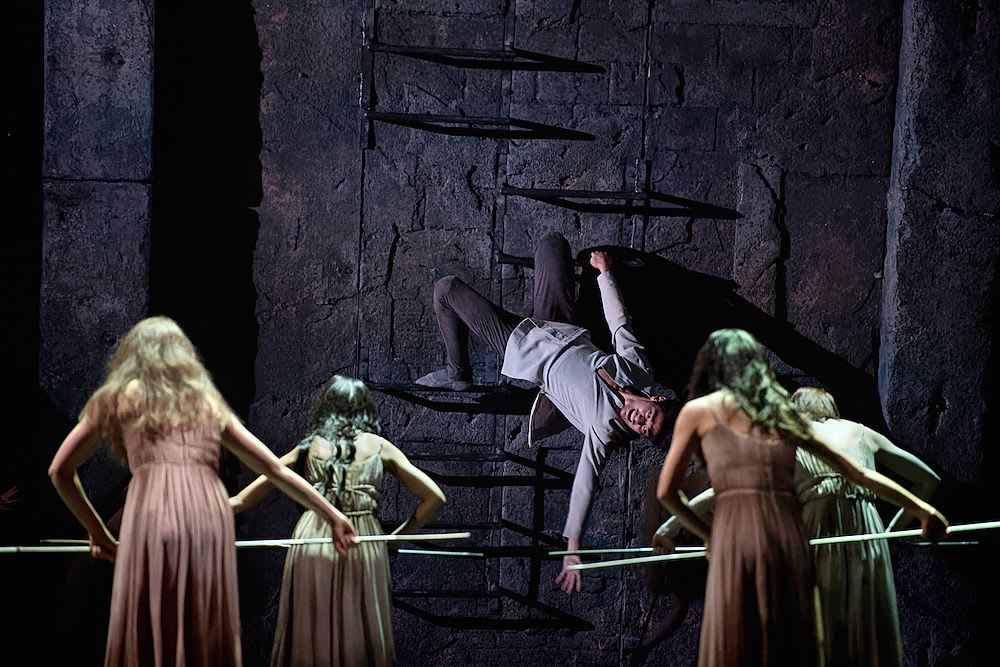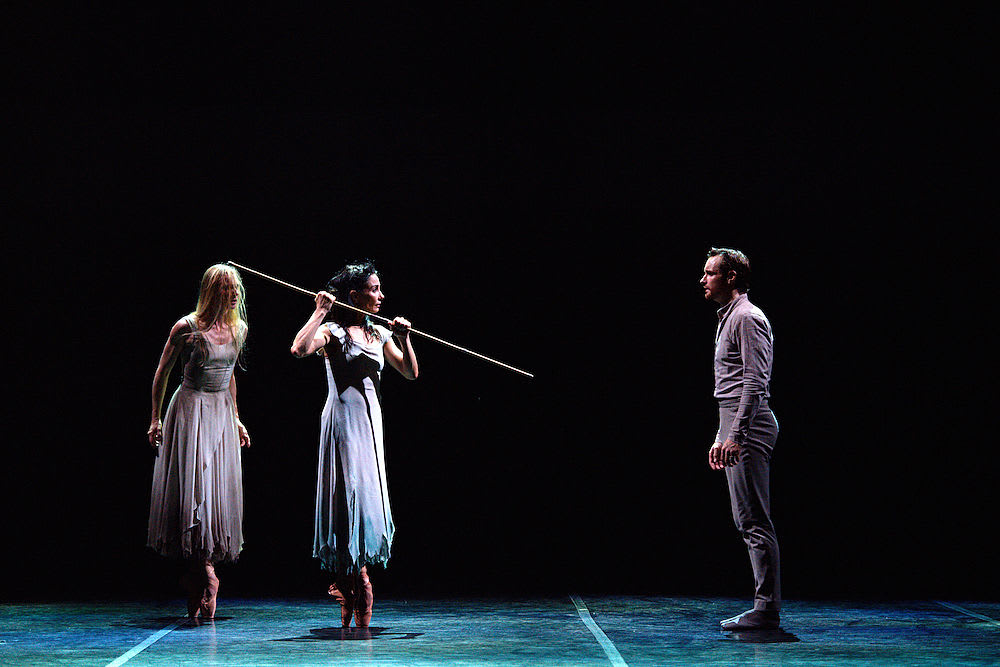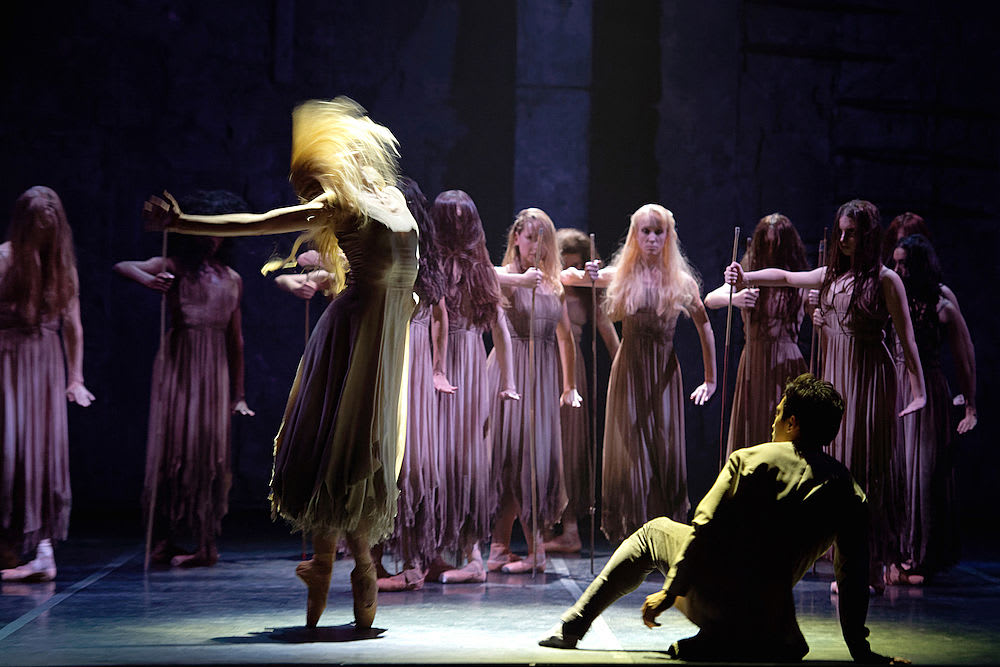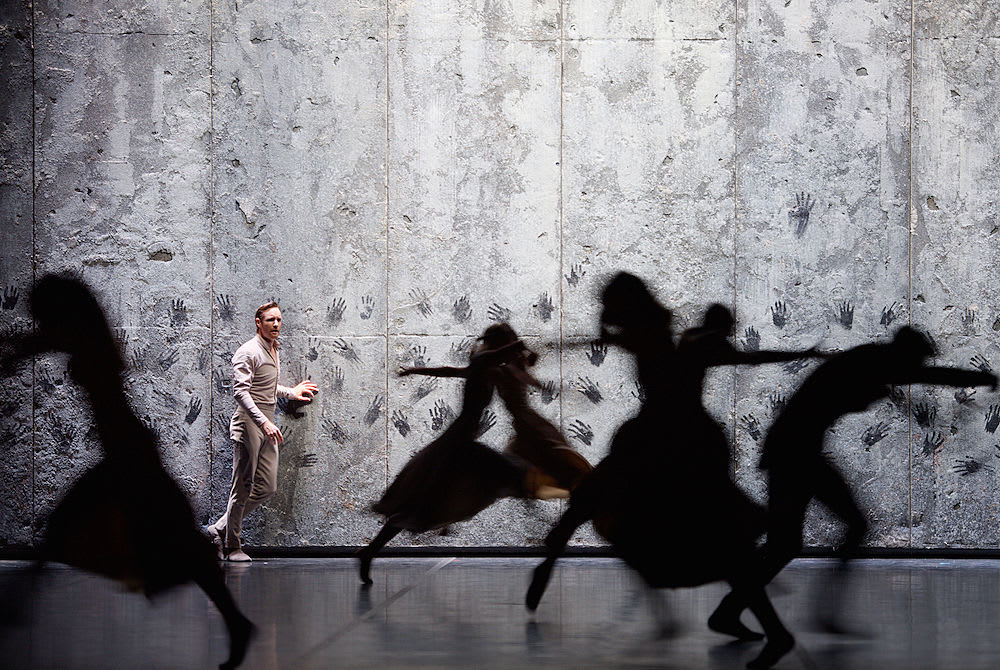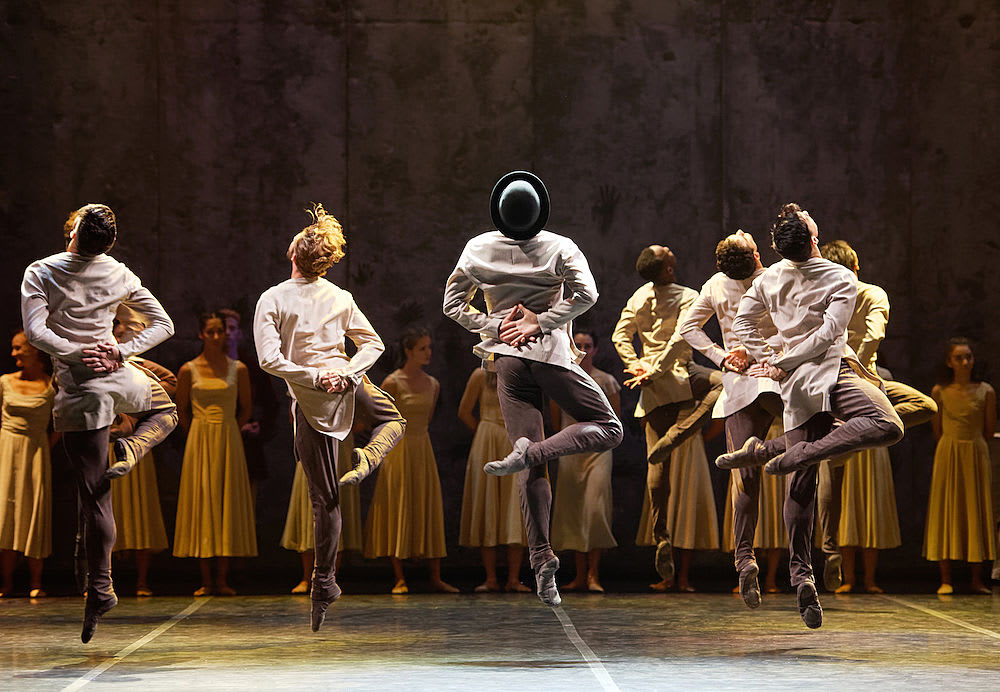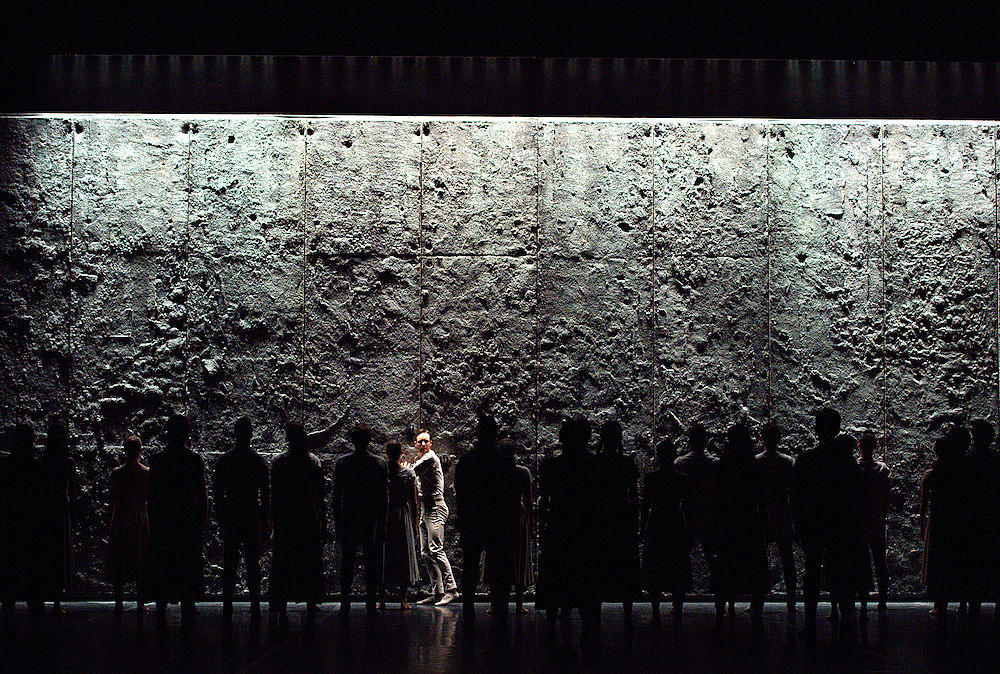 English National Ballet's second London revival of Akram Khan's poignant Giselle opens with Tamara Rojo, James Streeter and Jeffrey Cirio in the lead roles, and closes ten days later with Alina Cojocaru, Isaac Hernández and Jeffrey Cirio—what could indicate the calibre of the company more than that? Every cast in between is a gem—I'd like to see them all.
But to see Rojo and Streeter reprise Giselle and Albrecht, to see them grow in their dance drama roles, is a pleasure. Stina Quagebeur, as Myrtha, Queen of the Wilis, is no less so. Working in a new way with Khan who comes not from classical ballet but from contemporary dance and kathak, has obviously been an energising experience, and my goodness the dancers blow you away. Rojo is outstanding, but one expects no less. Does an acting career beckon?
A Romantic nineteenth century classical ballet reworked impressively into a creepy dystopia, very much au courant if one thinks of the popularity of Margaret Atwood's prescient novels, and the ever-widening gap in today's unstable world between the haves and have-nots... H G Wells's Eloi and Morlocks...
An imbalance of power, the marginalisation of peoples and a massive omnipresent dividing wall that speaks of discarded labour and totalitarianism, Khan has made manifest with the aid of Tim Yip's monumental set and 'Alexander McQueen' fantasy costumes and Mark Henderson's dark, hazy lighting.
But it is Vincenzo Lamagna's score, which hits you in the viscera, that does much of the dramatic heavy lifting. There's a particularly beautiful cello moment that comes as a surprise out of the pulsating electro-acoustic, heavy duty, industrial sound layered with eastern influences and a touch of Adolphe Adam, performed with great verve by the English National Ballet Philharmonic under Gavin Sutherland.
The silences, or almost silences, lend a menacing Pinteresque quality to the drama, and that frightening klaxon, a factory sound, bodes ill. It's the signal for the wall to go up and let the upper classes in, not the imprisoned redundant workers out. An ominous sound, an augury of what is to come, a sound from hell, of Moloch.
Men in simple tunics and women in light shifts, all in uniform beige, move as one, parts of a loom, cogs and wheels, in feral waves of movement, only Hilarion (Cirio) is seen in extramural frantic activity. Albrecht, from the other side, besotted with Giselle, is looking for her amongst this amorphous mass of humanity. The naughty Hal before he becomes Henry V, he is loving it, this letting down of hair, this love across the divide.
The wall towers behind them, a wall with many handprints, historical handprints that the Outcasts finger lovingly, remembering the dead. Hands matter, demonstrative, tender, fingering and triggering memories.
In Khan's version, Hilarion is not in love with Giselle but is the Landlords' pawn, anointed with a distinguishing bowler hat. Albrecht is found out when these Landlords pay a visit to their derelict property. He returns with them, tale between his legs. Was it droit de seigneur on his part; was it the buzz; is he a coward?
One wonders why these arrogant lizard Landlords visit: dressed in extravagant fashion, recognized by Giselle as her own handiwork, crinoline panniers, glitter gowns, elegant marionettes from a parallel universe, Bathilde's father in Renaissance opulence, two flunkeys in red velvet. Pampered power play...
Giselle, a girl with spirit, one who could be carrying Albrecht's bastard child, is an inconvenience to them, and they get Hilarion to fix it. He does their dirty deed; Giselle goes down under the cover of the group. En masse the company is on fine form, in folk dance circles, in line formation, in compulsive ritual, a roiling sea of bodies—the sound of breakers cranks up that image.
The second act, the vengeful Wilis act, ratchets up the drama—fierce Wilis knit and wield their bamboo poles in martial style—as does Lamagna's foreboding filmic score. Ever defiant Giselle does not submit readily to Myrtha's bamboo stick initiation, poking, prodding her limp body into an erect Amazon. Giselle has to learn to rise from soft shoe on to punishing pointe before she can join their serried ranks.
Hilarion gets what's coming to him, but her strength of character has the Queen of the Wilis back off for a while, allowing Giselle farewell time with Albrecht. Their pas de deux, two as one, is wonderful, moving, emotional, evocative, empowering if ultimately heartbreaking, she dies a second time in this dance of death or to the death. A remorseful Albrecht will never forget her. Death is not sweet sorrow, it is excruciating. The separating wall gets us all in the end.
Khan's concept is chilling: cheap insecure factory labour, sweatshops, be they in the North of England or on the Indian continent with its lingering colonial power mentality, abandoned factories, migration. Khan has said he is honouring the memory of the 2013 Dhaka garment factory collapse with its death toll of over a thousand.
Past, present and future, but the tragic story remains the same, only the context changes. "What has been will be again, what has been done will be done again; there is nothing new under the sun"—if only it were not so—that is the tragedy of Khan's Giselle.
No wonder it has taken the world by storm. Since its première in 2016, Khan's Giselle has been seen worldwide from Manchester to Moscow. Last season saw it in Auckland, Dublin and Hong Kong, this season after London they tour to Madrid, Barcelona and Paris. And it is out on DVD. Practically all bases covered, it has fast become a modern classic.
Reviewer: Vera Liber