Beauty Mixed Programme: Anemoi / Divertissements / The Sleeping Beauty Act III
Choreography Valentino Zucchetti, Arthur Pita, Wayne McGregor, Kenneth MacMillan, Christopher Wheeldon, Frederick Ashton, Marius Petipa
The Royal Ballet
Royal Opera House
–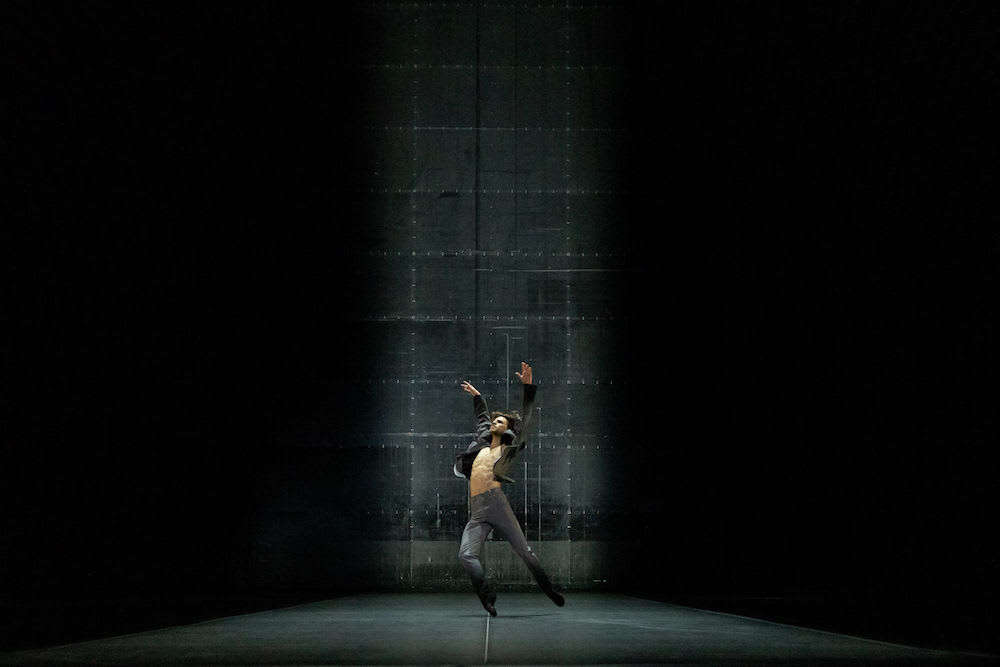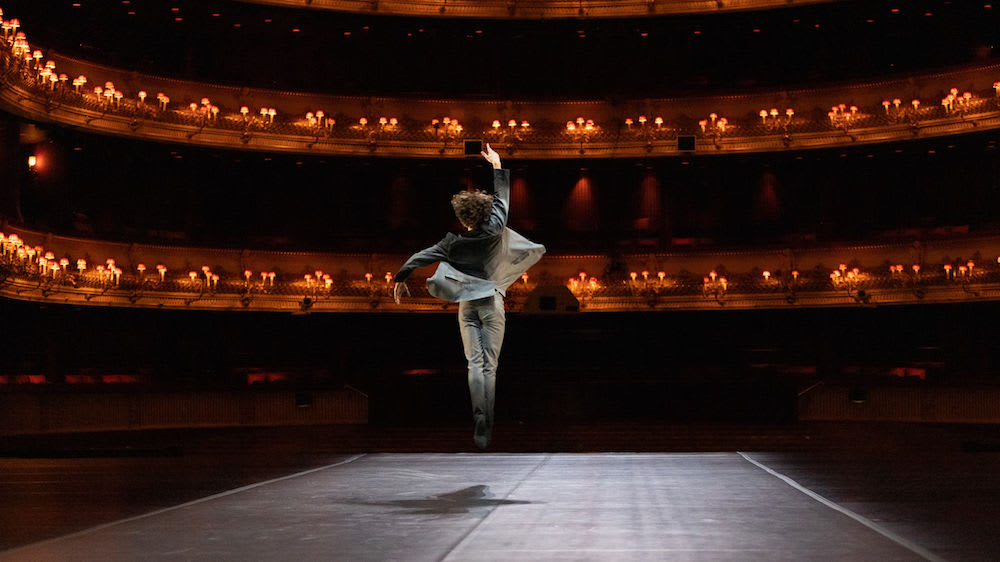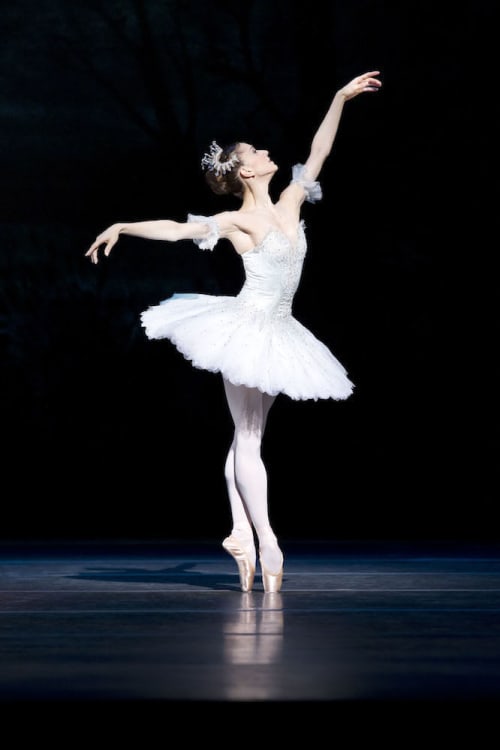 The Beauty Mixed Programme live showing finishes Sunday matinée, 11 July, and is sold out, whilst the streaming opened 9 July with a whole month window to explore an odd pick and mix of numbers, new and old works, some which work better than others on the small screen.
I must say, the programme has an end of term feel to it, encompassing as it does generations of dancers and choreographers. The other difference is that audiences for the streaming will not be able to see Mats Ek's new piece for the Royal Ballet, woman with water, which was part of the original programme, as apparently there are copyright issues.
Instead, we have a five-minute film from the BalletBoyz Michael Nunn and William Trevitt of Arthur Pita's Agnus Dei, which immediately follows First Soloist Valentino Zucchetti's half-hour opening number Anemoi, a development of his Scherzo, for the younger members of the company. Good to see new faces. I'm reminded of Christopher Wheeldon's work, maybe because of Anemoi designer Jean-Marc Puissant's frequent collaboration with him.
Anemoi in ancient Greek mythology are minor wind gods, which the young up-and-coming cohort of sixteen dancers (eight pairs) embody as they flit and twirl, swirl and turn, forwards and backwards across the stage, in various groupings and permutations, and wonderful duets and solos, in sherbet-y costumes that define individuality. With light-footed attack and ballon, as swift and gusty as the winds that blow in the Greek Cyclades, to Rachmaninoff's cinematic music, romance and hope are in the air. Legs embrace waists; a stop for a kiss; and then the woman is borne high into the air and away.
I'm struck by the strange silhouette pattern—the women resembling stag beetles in the men's arms—created by six backlit couples lined across the back of the stage like a Greek frieze... but I suspect it is only in a live production that the youthful vigour and energy of these paintbrushes sweeping across a vast canvas is felt viscerally.
An astute move to bring the experienced BalleyBoyz duo in to film Pita's solo for Leo Dixon on an empty ROH stage in an empty auditorium, a lockdown memory. Rufus Wainwright intoning Agnus Dei has an Eastern flavour call to prayer, and for some reason I imagine Sergei Polunin in the role. The lighting rig goes up and there stands a man in a grey suit, bare torso, behind him a projection of a grey metallic wall or heavenly gate. Lighting is all shadows and darkness. Dixon defies gravity and then disappears off the end of the stage. But lo, he slowly rises from the grave and floats in the air in a trick of cinematography, making me think of Bill Viola's video installations.
Four more short "divertissements"pas de deux follow. Wayne McGregor's four-minute Morgen, made on Francesca Hayward and Cesar Corrales during lockdown, was streamed as part of Live from Covent Garden last summer and was available on BBC 4. Tonight, we have the cool and collected Yasmine Naghdi and the contortionist-sinewy Joseph Sissens (he is remarkable) in the roles responding to Richard Strauss and his setting of John Henry Mackay's eponymous poem, sung by soprano Anita Watson with Vasko Vassilev on violin.
Kenneth MacMillan's Winter Dreams (Tchaikovsky played on piano by Robert Clark) comes next, or rather the 'Farewell' pas de deux from it. Laura Morera and Ryoichi Hirano, both excellent,are the parting lovers, Masha and Vershinin from Chekhov's Three Sisters. She wilts and starts in his arms; he looks crestfallen, not the cad I'd always thought him to be. Mature love, anguish, a last chance at happiness swept away by duty and convention. MacMillan knew how to play up the tragic passion and emotion, but one needs to breathe in the live atmosphere to get the full effect. My mind's eye recollects original cast member Irek Mukhamedov.
Wheeldon's After the Rain to Arvo Pärt (Kate Shipway on piano, Vasko Vassilev on violin) is a gentle meditative piece for two lovers, here a fiercely composed Reece Clark and an obliging Beatriz Stix-Brunell in her last performance, I believe, before she departs the Royal Ballet for an academic career. She in soft pink body and soft shoes, not pointes, he in white trousers and bare torso—stripped after the rain? The concentration on their faces is intense (a plus of screen close-ups). Souls are bared, bodies align curve to curve, but I don't quite get why she becomes a backwards bend table (a tabula rasa?), which he moves like a piece of furniture. Metaphor? A dream? Is she a marionette? I feel like an intruder on a private moment.
Frederick Ashton's Voices of Spring is a breath of fresh air, certainly in the hands of Anna Rose O'Sullivan and Marcelino Sambé. This looks like a partnership that could be a lasting one. They are such pure delight that the screen is no impediment. Scattering petals, with a spring in their steps and joyous smiles on their faces, Johann Strauss's waltz music wafts them this way and that. A succinct companion piece for Anemoi: she's a breeze; he's a veritable jack-in-the-box and a spinning top.
A lift of the spirits that seamlessly leads into the final act of Sleeping Beauty—one could call it the Royal Ballet's signature and mascot ballet—with its present reigning monarchs, Marianela Nuñez and Vadim Muntagirov who don't put a foot or an arm or a look wrong, in the leads.
More divertissements of the fairy tale variety—Puss-in-Boots. White Cat, Bluebird, Red Riding Hood and the Wolf—for the family this time, but I'm with the regal court when they bow down before Princess Aurora and Prince Florimund. They make it look easy. Her fish dives are fearless, as are her poise and balance. His manègeis athletic, his landing secure, his technique at its peak. A display that cuts through any ennui, o'er-leaps any barrier.
I look forward to seeing a live ballet show at Covent Garden—hopefully in the new season. I have seen Rambert live, English National Ballet live twice, Northern Ballet live twice… and I spotted Mats Ek and his wife in the audience at all of them… Hopefully the winds of change will blow good fortune our way soon.
Reviewer: Vera Liber