Big Man
Paul McVeigh
Lyric Theatre, Belfast
Naughton Studio, Lyric Theatre, Belfast
–

Listing details and ticket info...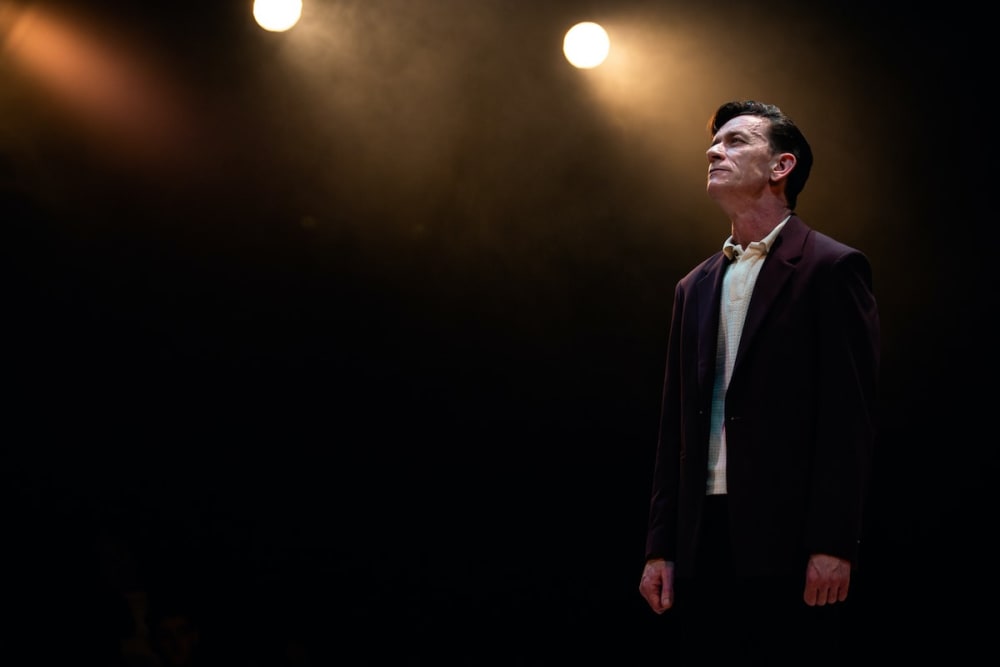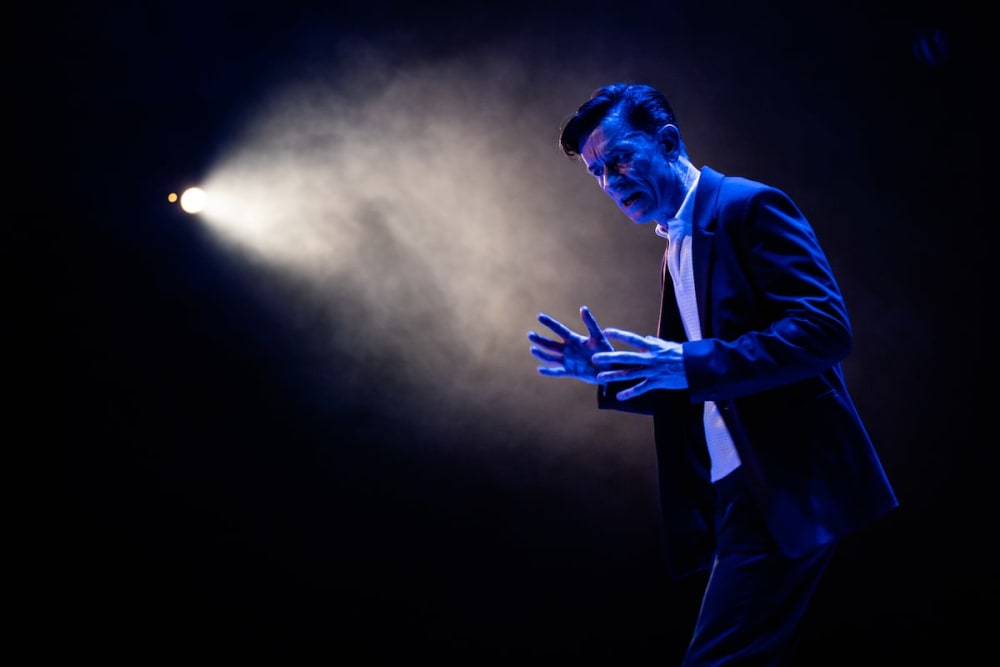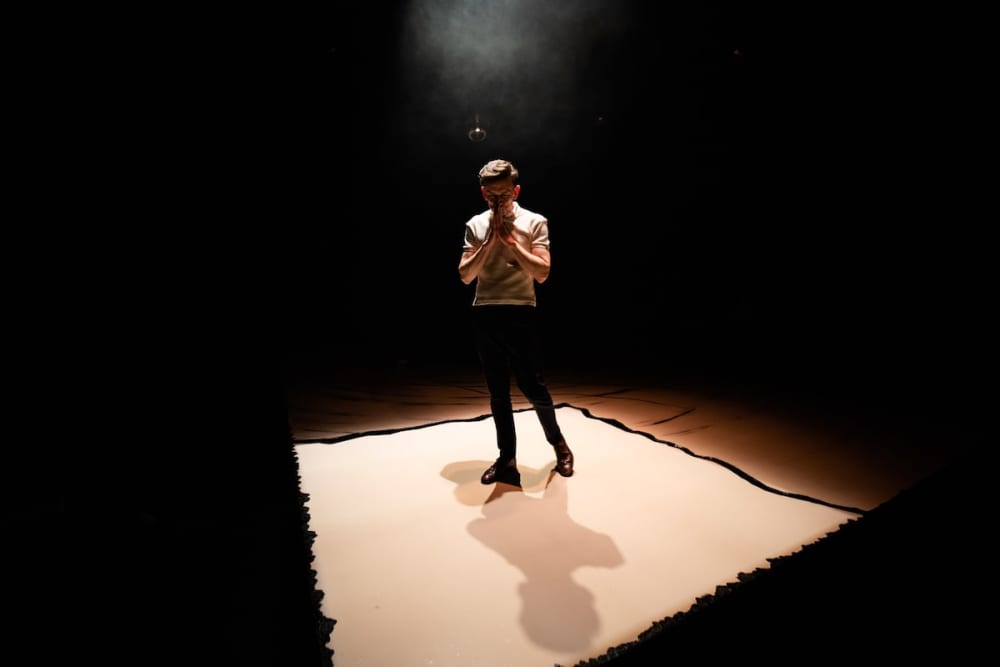 First love and last love collide and collapse in Paul McVeigh's wryly knowing, sensitively compassionate and moving monologue Big Man at Belfast's Lyric Theatre.
Big Man marks McVeigh's return to the stage after too long a time and comes on the heels of recent acclaim for his award-winning debut novel, The Good Son. Loosely autobiographical, it's a clever, considered take on those eternal romantic tropes of love at first sight, opposites attracting, and doomed star-crossed lovers.
All of which is filtered through the part confessional, part self-therapy unburdening of 50-year-old gay man Mark, whose eyes meet those of the much younger 'The Spaniard' (his real name never known, anointed instead with the name of the Belfast bar in which the fateful encounter takes place) to trigger the doppelganger emotions of delirium and despair.
Given Northern Ireland's censorious, religion-led politics, its theatres have been glacially slow to include LGBTQIA+ stories on their stages. That began to change with the launch of Belfast's annual Outburst Queer Arts Festival in 2007. It recently hosted the première of Mass by Conor Mitchell's Belfast Ensemble, whose Propaganda is currently on the Lyric's main stage.
The Lyric, too, has provided a prominent platform of late with Erica Murray's All Mod Cons, Amanda Verlaque's This Sh*t Happens All The Time, and earlier this year hosting Kabosh with Dominic Montague's Callings. McVeigh's Big Man inks in the demand for greater recognition and tolerance with an intimate tale in which gender seems simultaneously irrelevant and altogether pertinent. Love, it persuasively argues, is love.
Discernible beneath Tony Flynn's first night nerves was a lived-in, heartfelt sensitivity, requisite charm, soul-baring poignancy, and a flirtatious charisma that promises much as he relaxes into McVeigh's wise, understatedly poetic, often deliciously witty and warmly pointed portrait.
Tracey Lindsay's raised granitic slab of a set subtly mirrors McVeigh's fragile theme and fractured narrative, its cracked fissures lit up by sudden charges of electric, neon-bright colour as the two lovers connect and ignite. Less eloquent, perhaps, is the sunken up-stage black hole that draws the relationship towards its inevitable disintegration.
Patrick J O'Reilly provides nimble, sympathetic direction with McVeigh's timeless tale of the forging and forfeiting of love both tender and true.
Reviewer: Michael Quinn