Casanova
Choreography Kenneth Tindall
Northern Ballet
Sadler's Wells
–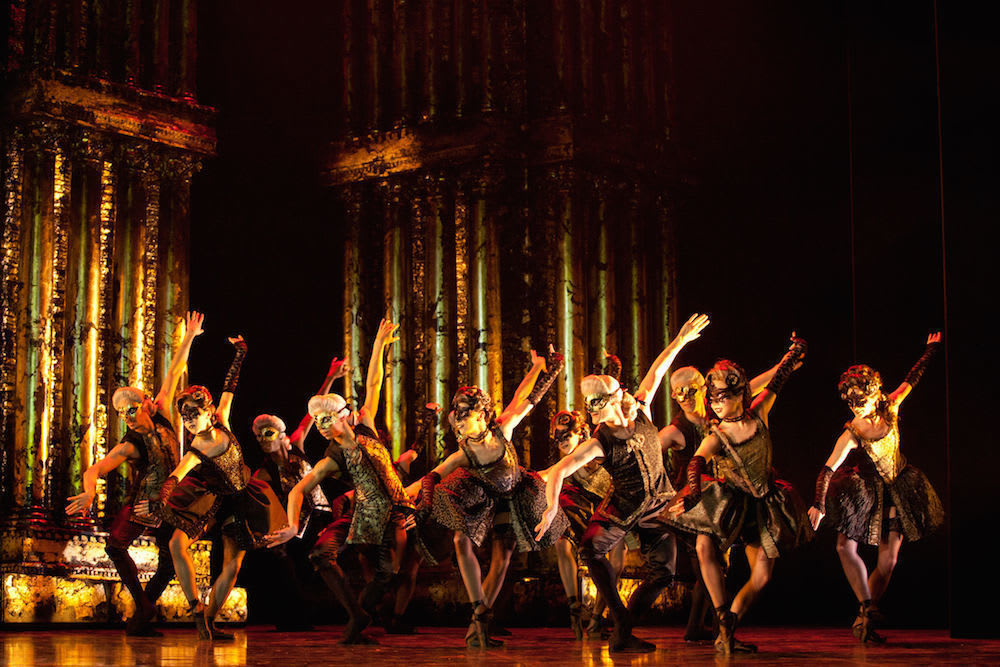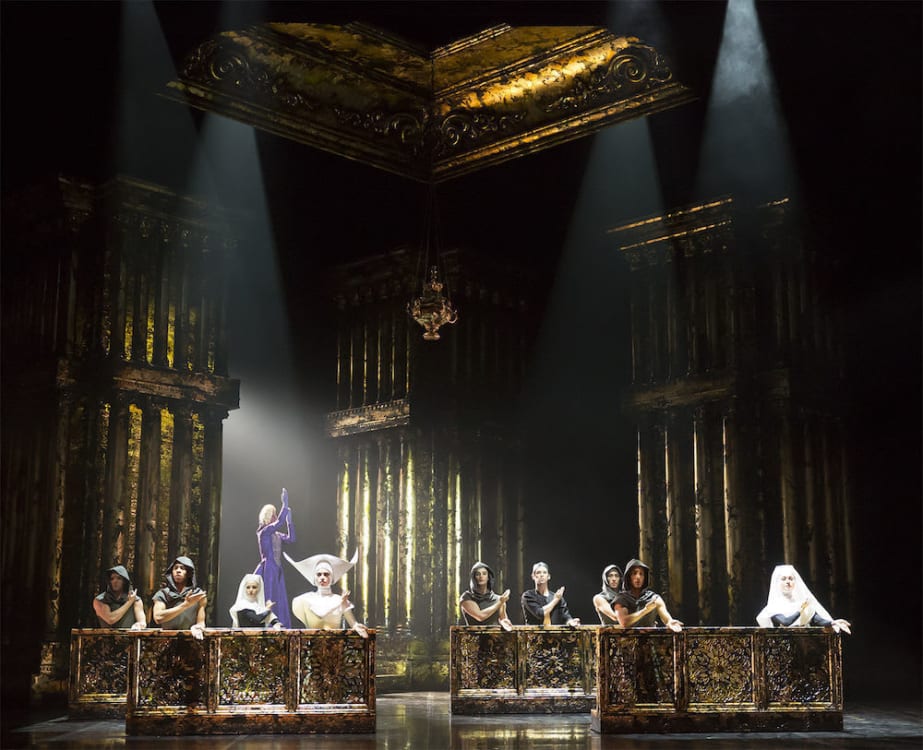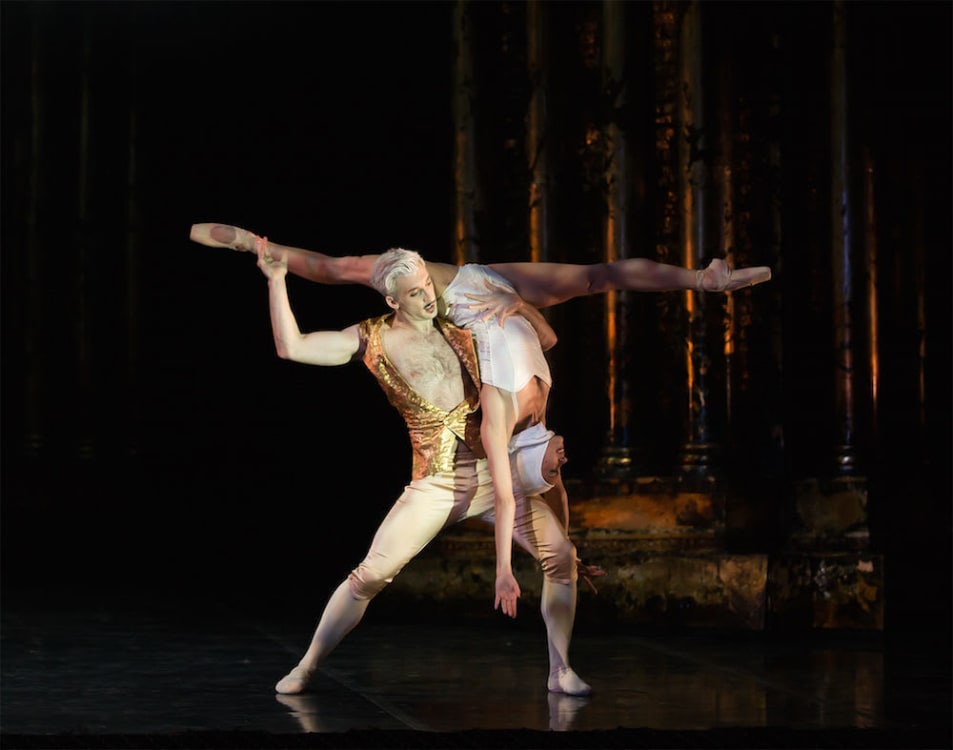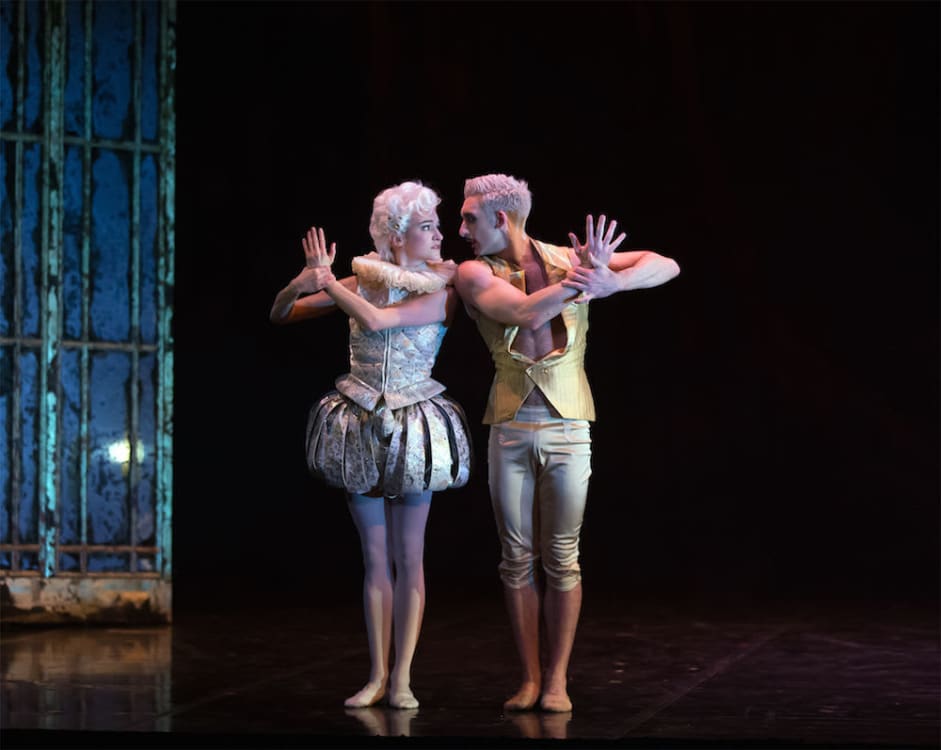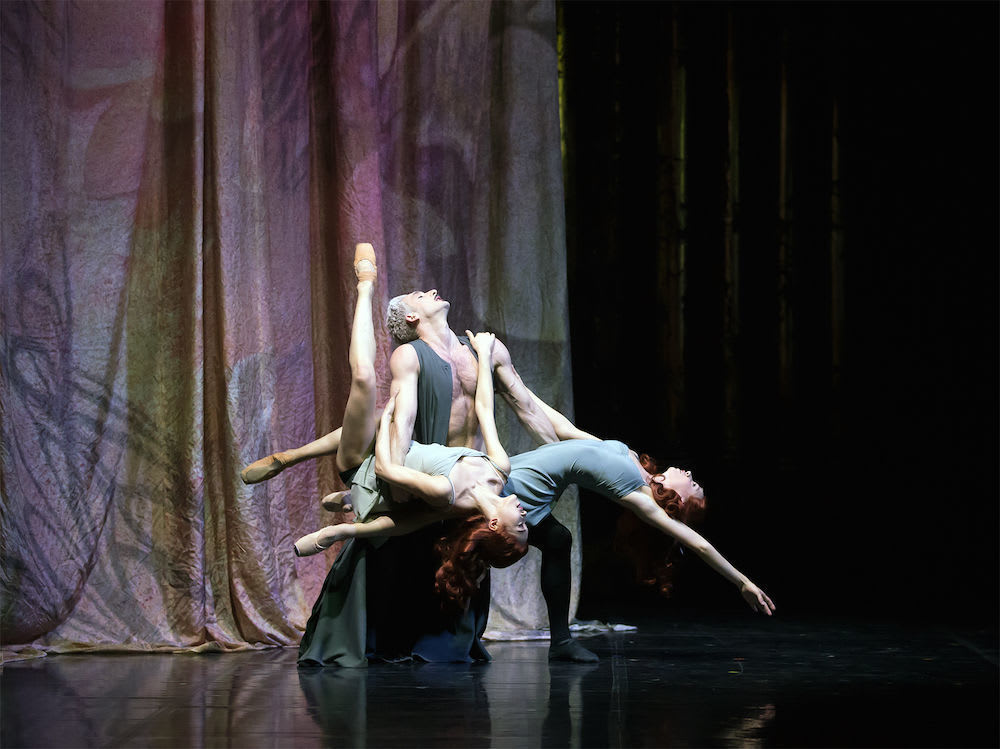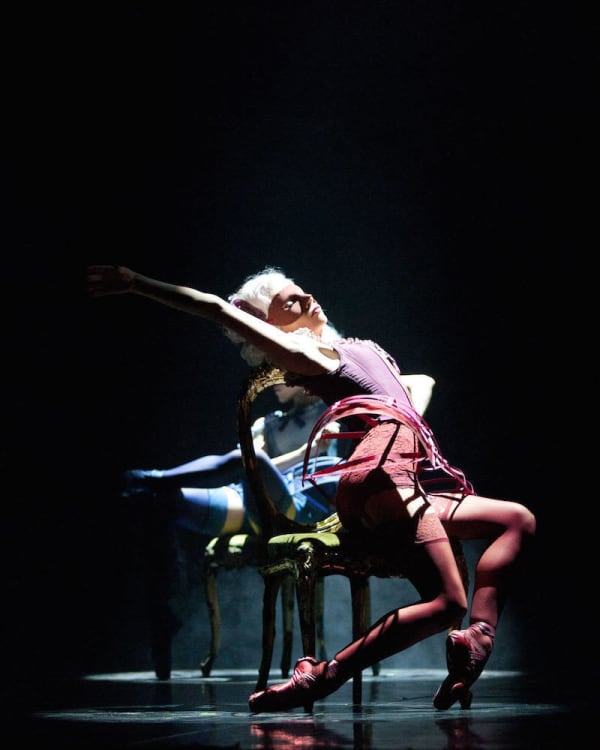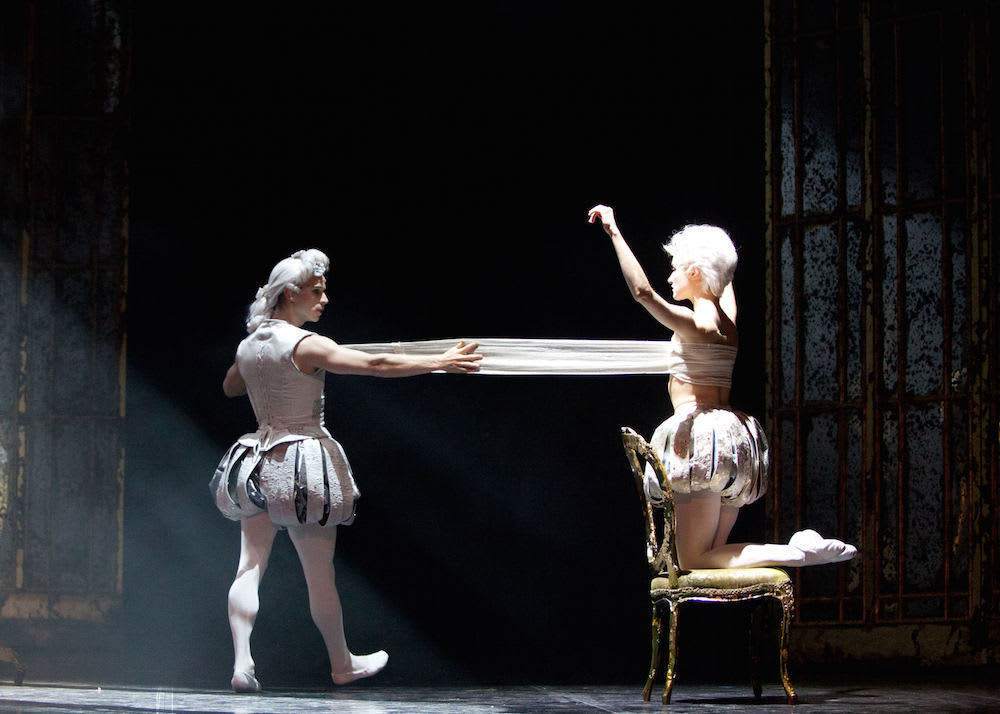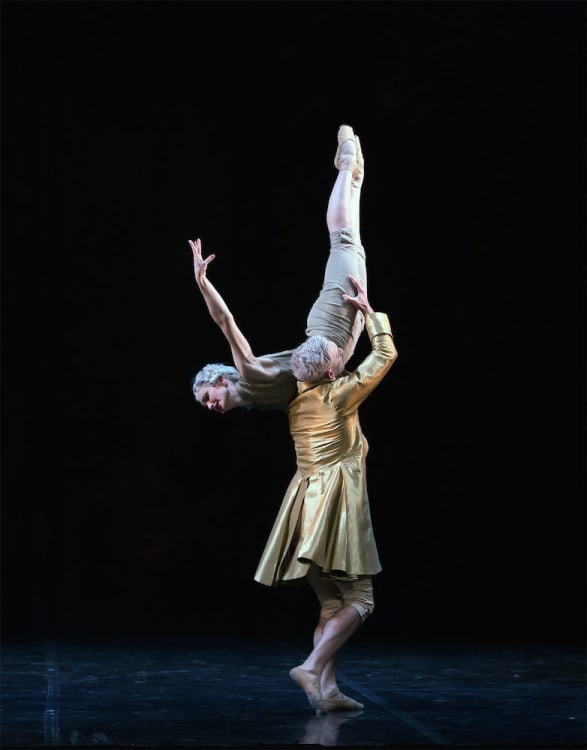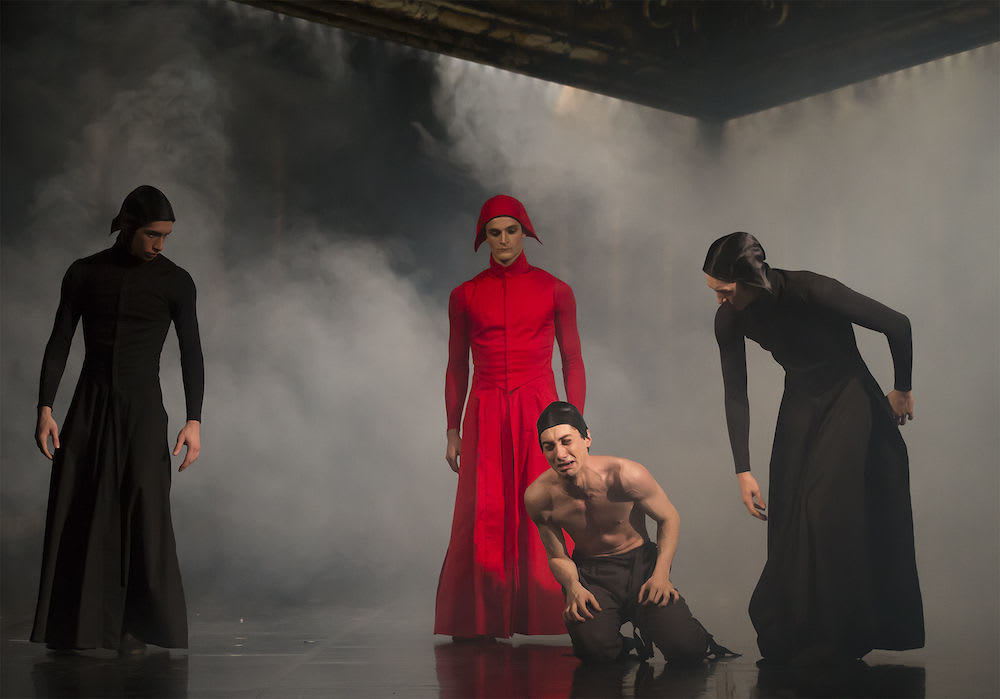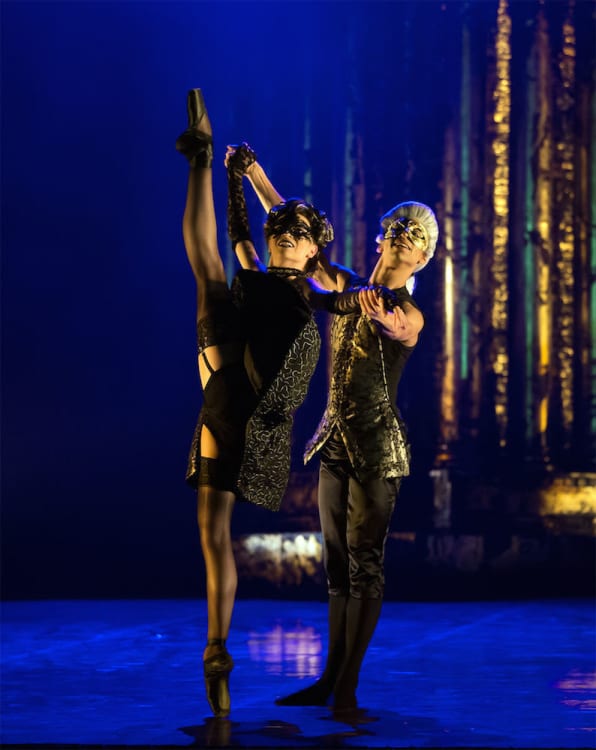 Northern Ballet, the home of narrative dance, seems to have pulled off an ambitious project: to pour the overflowing gallon of Giacomo Casanova's picaresque eventful life into the pint pot of less than two hours of mimed dance, if the press night red carpet reception is anything to go by (the National Anthem, royalty I presume… and "King of Clubs" Peter Stringfellow…). And it is former dancer turned choreographer Kenneth Tindall's first full-length ballet no less.
Based on the over four hundred pages long Casanova biography by Ian Kelly (of Mr Foote's Other Leg fame), who in turn must have researched "the forty-two books and 3,600 pages of memoirs" on and by the eponymous protagonist, this is some undertaking, a veritable parade of lovers, chapters, important people in his life, not to mention the floppy-haired portrait painter, pace and tension always tricky.
Scholar, adventurer, gambler, musician, voracious in mind and body, dabbler in the occult, in Freemasonry and more, Casanova (1725-98), the lover of common myth, encountered along the way many of the eighteenth century's eminent thinkers, aristocrats and artists: Voltaire, Jean-Jacques Rousseau, Catherine the Great, Madame de Pompadour, Lorenzo Da Ponte, Mozart's librettist—and that's just off the top of my head. A colourful life, vero, no?
Masques and masks, Venice is evoked in all its Pietro Longhi black, red and gold licentious splendour. It looks as if no expense has been spared on this Ken Russell-excess theatre of religion and group sex spectacle. Black Janus masks speak of the unspeakable.
Donald Trump would salivate over Christopher Oram's gilded set and risqué costumes, colossal cathedral columns and cornices that lower into dungeons for Inquisition interrogations, Versailles Hall of Mirrors, crystal chandeliers, heavy tables for gaming and fornication à deux and à trois.
Church hypocrisy and sensuality, leggy courtesans, spies, dark corners, forbidden books, sexual fantasies, special signs—lots of mime and semaphore. Four prie-dieux wheel and spin; a nun sheds her wimple and habit for acrobatic sex with Casanova whilst a cardinal watches from behind a screen. Women become men, bind breasts, to sing as castrati or escape abusive husbands—Casanova loves them all, playing on their cello bodies with his violin bow.
But, he also needs the safety of patronage—here's where Madame de Pompadour and Senator Bragadin come in, in the nick of time. Bragadin made Casanova his heir for saving his life. Javier Torres, almost unrecognisable, camps it up wonderfully as the powdered Senator.
Thankfully, there are comic moments to break up the posturing beau monde monotony: the Senator uses a servant as a chair, tapping on his bottom like a coachman his horse. All straight-faced, of course, if with a tiny 'look at me' glance at the audience: brooding Rochester in Northern Ballet's Jane Eyre, now I'd love to see his Casanova.
Moustachioed, bare-chested Guiliano Contadini, hair bleached blonde, tattoos, looks a bad boy Casanova, all things to all men and women. His physical shenanigans with so many women must take their toll, but he's as fresh as a daisy at curtain call—up for it again. Great stamina. His final solo sees him caught like a wasp in honey—is this a moment of despair?
The cast is big and puts one's attention to the test. Two of his women, Henriette and Bellino (Hannah Bateman and Dreda Blow) en travesti, are close to his heart, and have long duets with him—lots of splayed legs, walking on air, walking on chest, and overhead lifting.
I think of Manon Lescaut and here's a Manon Balletti—I only know this from the programme afterwards. And here's the thing—one needs the programme notes and cast list to make sense of it all.
Who are these personages, how much previous knowledge do we bring to the show? Casanova's episodic nature—one thing after another—puts Candide into my head and here's Voltaire in a walk-on role—blink and you miss him.
Best to let the lavish display and lush cinematic score (played live by Northern Ballet Sinfonia) from Kerry Muzzey (he collaborated previously with Tindall on his short ballet The Architect) sweep you away. The red front screen, reminding me of Georgia O'Keeffe's erotic flower paintings, sets the tone. Give in to it, ride the longueurs, throw the pages of his memoirs in the air and let them rain down on you, as indeed they do.
David Bintley did something very like with a similar colour palette in his short The King Dances: a lot of research distilled into an essence of the man. A fascinating man Casanova, a fascinating soap opera of a century. This production scratches its surface.
Alastair West and Richard Mawbey must be mentioned for pinpoint shard lighting amongst the smoky gloom and wig and make up design respectively. A bold undertaking, artistic director David Nixon notches up another popular success.
Reviewer: Vera Liber