Connecting to Cohan: Lamentation / Tribute / Wind / Nympheas / Canciones Del Alma / Lloyd / Communion / Romany
Choreography Martha Graham, Robert Cohan, Yolanda Yorke-Edgell
Yorke Dance Project
Linbury Theatre, Royal Opera House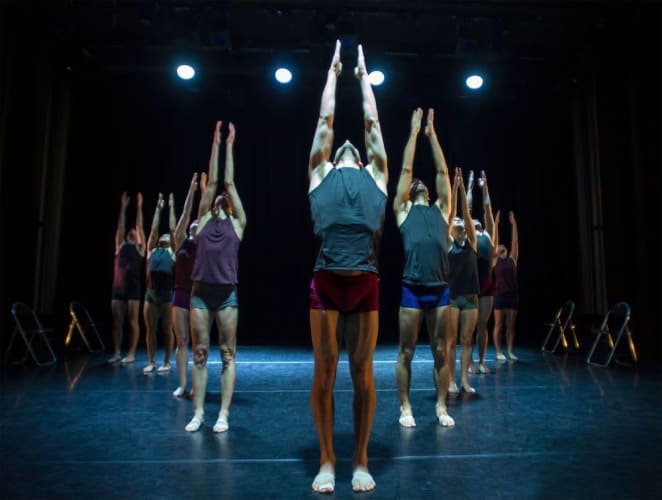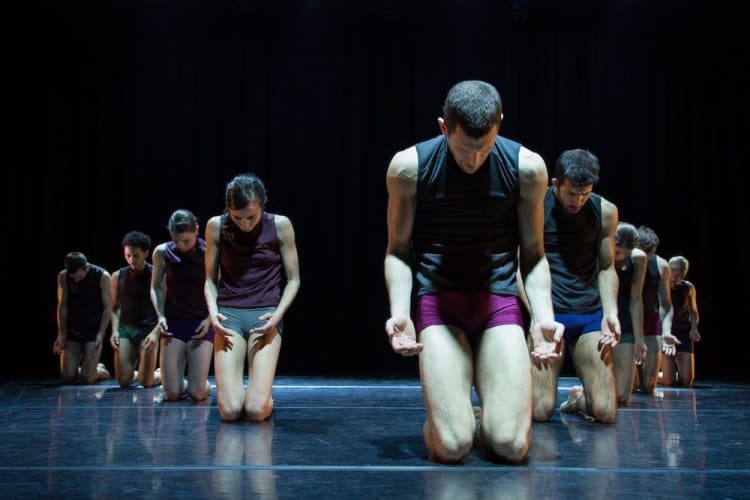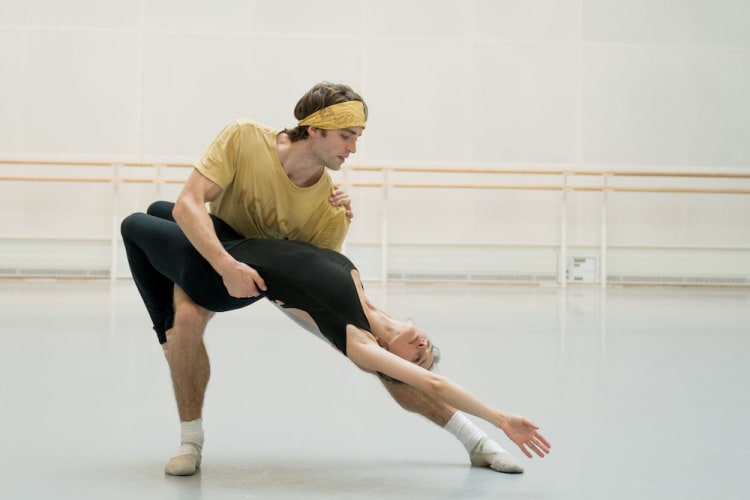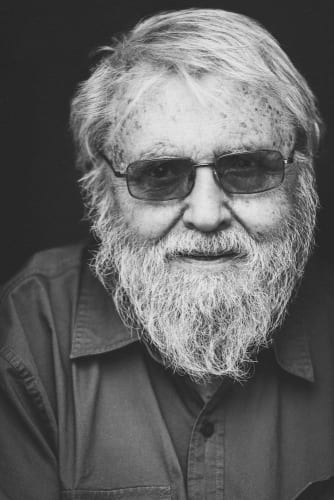 Tonight is another one-off celebration of Robert Cohan (1925–2021)—there have been several along the way of his long unflagging career (working in lockdown till the very end). It seems as if the whole of the contemporary ballet world has turned out to celebrate him, his work, and his spirit tonight. He influenced so many. So many are indebted. And the evidence is here in the auditorium and on the stage.
Yolanda Yorke-Edgell, who worked with him in his later years from 2013 till his gentle demise (her programme words on his last days are very moving), must be complimented on a programme (incorporating film, words and music as well as dance) that illustrates the man through his work. It is a magnificent memorial, capturing his creative range and belief that the body was sacred.
Lamentation opens the evening as it did last Friday. Each time I see it, another artwork pops into my head. Jacob Epstein's 1913–15 Torso from the Rock Drill this time—I wonder what anyone else is inspired to see…
It is immediately followed by Yorke-Edgell's wonderful Tribute, which is a collage of poetry, music and dance. Roy Vestrich, who speaks of "eloquent gestures", reads his concise pen portrait of his uncle Bob, The Nonagenarian Forest, alongside Rebecca Speller playing Bob Downes's tribute to Cohan on the flute, whilst eight dancers (I love Nicholas Shikkis's solo) gather on the stage to illustrate both. The first flowing lines—"Stories fall & move / about the room / slow as winter leaves"—encapsulate all that follows. But it's not easy to assimilate all three activities at once.
A black and white rehearsal film from 2019 (director David Stewart, photography Paul Jenkins) of Wind from the Martha Graham Dance Company in New York is simply beautiful. Based on Martha Graham's 1952 Canticles for Innocent Comedians, its Wind solo created on Cohan, it has Laurel Dalley Smith in long black halter-neck dress sweep through the hangar-like studio on bare feet just like 'winter leaves'. Or seaweed tossed by the incoming sea.
Nympheas, created in 1976, is, needless to say, inspired by Monet's Water Lilies. Debussy's familiar soothing berceuse of Claire de Lune, the foliage colour of the leotards worn by Matthew Ball and Romany Pajdak against a pale turquoise green backcloth in their romantic barefoot pas de deux, is pure delight.
Danced by Yorke-Edgell in long peasant skirt and simple top, Canciones Del Alma, numbers 1–3 from 1978, on the other hand, is a long, sober solo, from which I want to construct a narrative, yet I read that Cohan was not interested in the narrative, only "the internal storyline". For him it was more about the feeling. And, with Geoffrey Burgon's music a setting for poems by 16thcentury mystic St John of the Cross, the dance is sacramental—a thread that runs through many of Cohan's works. I think the harsh life of a woman of the soil, hard-working hands cupped, body straining. I think Lorca. Adrian Plaut's lighting patterns on the floor suggest a dry cracked field.
The next short film is a stunning capsule. Lloyd from the 2021 lockdown Afternoon Conversations with Dancers was apparently one of Cohan's favourite Martha Graham Company dancers, and I can see why. Music by Nils Frahm, Anxious Man artwork by Rashid Johnson (sponsored by Hauser and Wirth), Lloyd Knight constantly looking over his left shoulder, turning round and round, silhouetted against the multiple red tangled twists in the painting, shoulders contracting, body torqueing. He is part of the artwork. His body shakes, tremors have set in. Beads of sweat form on his forehead… and blackout.
Communion from 2019 has Jonathan Goddard back for a repeat performance. Yorke-Edgell makes the company numbers up to ten. My first thoughts are Ohad Naharin—all that walking backwards and forwards—but then who came first, for Cohan has worked with just about everyone including Bathsheva Dance, founded by Martha Graham and Baroness Batsheva de Rothschild in 1964… Everything is connected and illuminated.
Nils Frahm's music, again, frames a piece that moves slowly, patiently, through a set of rituals, collective and personal. Chairs at the side suggest Quakers, as individuals rise and have their physical say. Imagery is biblical—a Christ figure is raised up in cruciform—bodies prostrate themselves, hands clasp in prayer, they rock in seated yoga positions, flagellate themselves. Do Goddard's poses, deep held pliés, suggest strength of will, is he a gladiator, or one of the disciples? My companion, not impressed by Lamentation…, is very moved by Communion. It was the last work of his that Cohan saw live—in the Clore Studio in 2019.
Finally, again from Afternoon Conversations with Dancers, from Lockdown Portraits to be precise, we have Romany. Romany Pajdak dances her solo (seen live last Friday in the Linbury) on the vast bare stage of the main house facing an empty auditorium, a resonating image of our odd times. The spotlight snares her for a moment. The end. Ecstatic applause but no curtain calls... Two 45-minute halves to memorialise a man... There will be more.
Reviewer: Vera Liber