Genesis 生长
Choreography Sidi Larbi Cherkaoui & Yabin Wang
Yabin Studio & Eastman
Sadler's Wells
–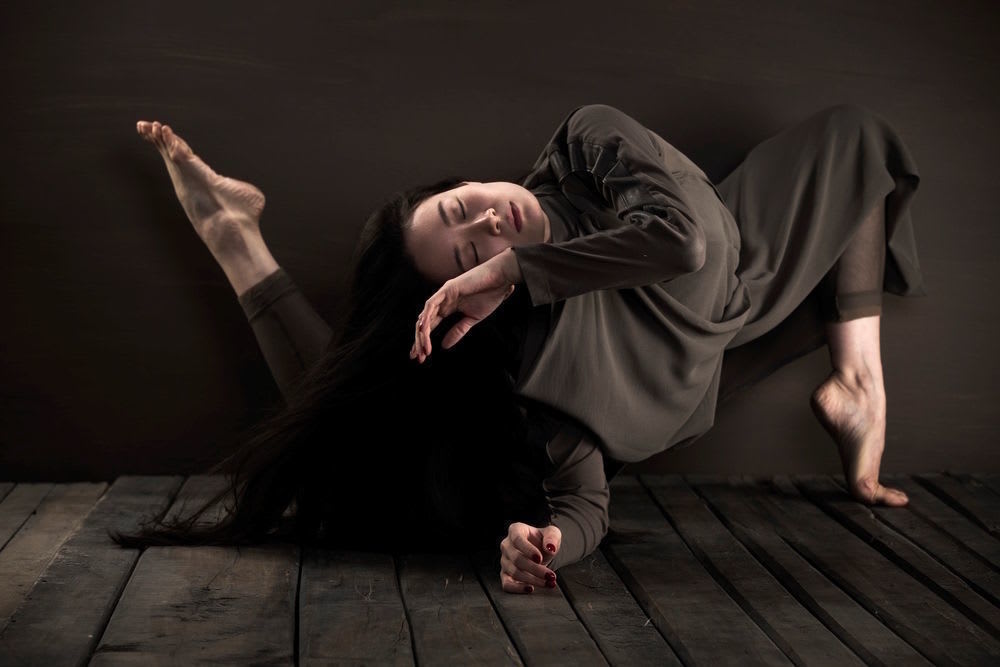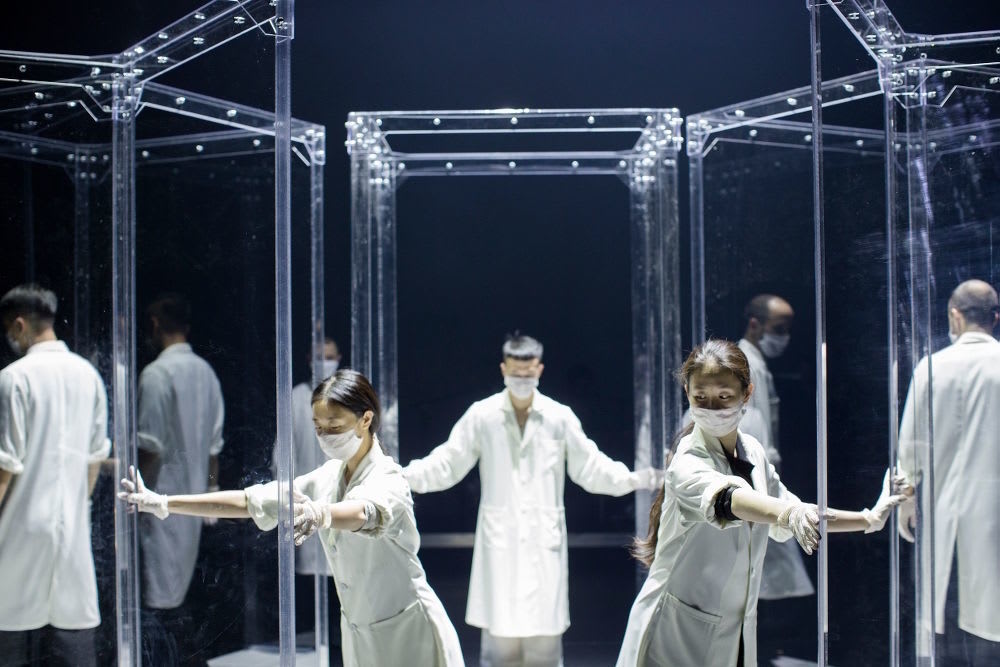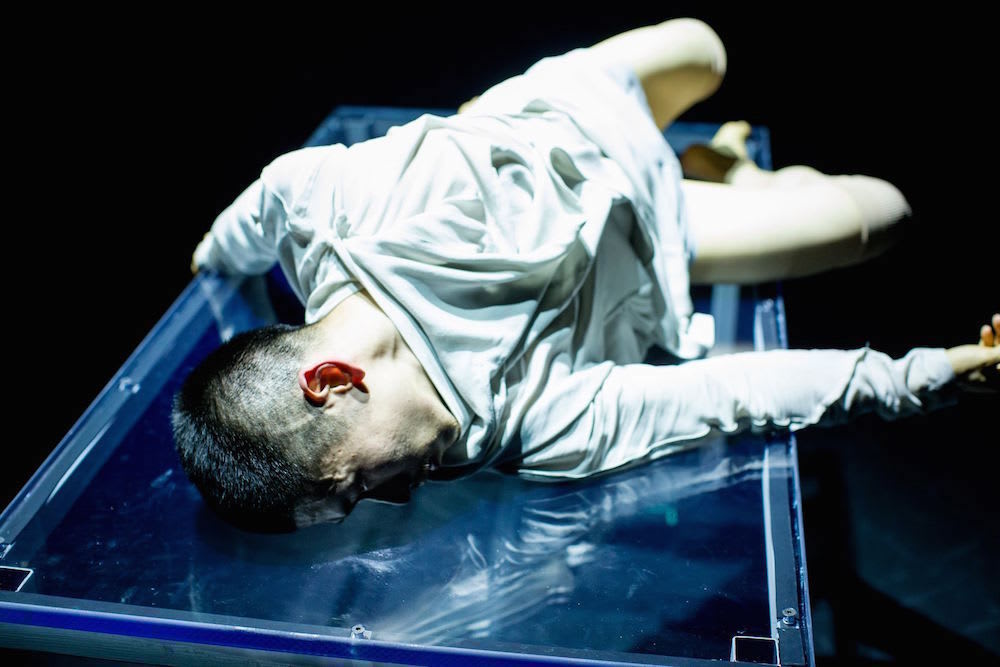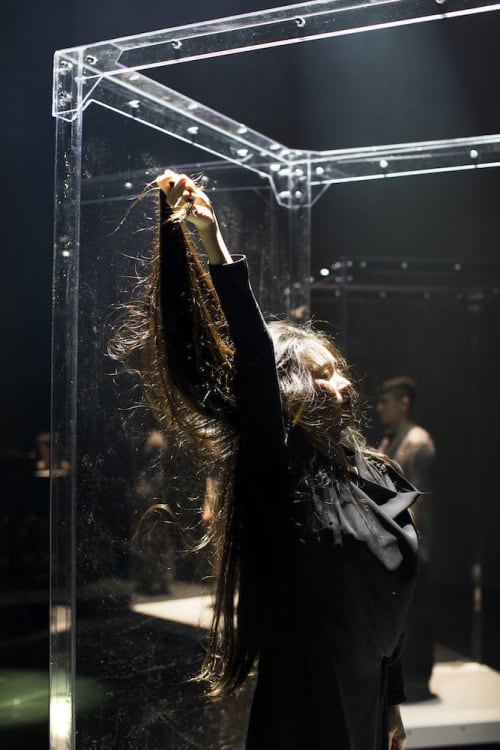 The qi or chi, as in t'ai chi, understood as energy flow or life force in its adopted form in the West, has always been at the heart of Sidi Larbi Cherkaoui's creative martial arts-tinged twisting and flowing choreography. As has working, studying and learning with and from other dance forms.
With Genesis he has been invited to work within this qi tradition, which also translates into Chinese medicine, by dancer and studio head Yabin Wang. Her claim to fame in the West is the fabulous drum dance in the film House of Flying Daggers.
If you've seen it and can't remember it, her superb solos in Genesis should bring it back. Wrapping her long black hair around her flexed foot in acrobatic contortion, in a long Pina Bauschian solo, Yabin, making her London stage debut, is a standout artist amongst a company of standouts.
A fortuitous fusion of interests, of physicality and spirituality, lies at the heart of Genesis, "a show about the origins of things. We are born and then we die, and in the meantime we undergo constant testing and increasing estrangement from the natural world."
"It is about growth, whether global, personal or artistic", and about that melting pot of cultures and tribes that is Cherkaoui's earnest vision. Three dancers from his own international company and four from Beijing, including Yabin, meld form and narrative in eighty minutes of truly mesmerizing collaboration.
Collaboration which includes Olga Wojciechowska's compositions played by musicians Manjunath B Chandramouli on mridanga drum, Barbara Drazkowska on piano, and Kaspy Kusosa Kuyubuka on guitar. A pity they blend into the background and are barely visible in Willy Cessa's subdued subtle lighting and Liu Kedong's spare set design.
If the dance doesn't draw you in, then the live music and song surely must. Genesis does just that for my companion, who after a long day at the medical coalface, is lulled by music that stills the heart and soothes the soul.
Narrative's import, bodies under observation, DNA references, people in white coats, forensic and scientific experiments, an electrifying convulsive body (Kazutomi Kozuki) examination mortuary scene, the natural world (with soundscape), is the structural skeleton for beautiful dance and movement, and a philosophical meditation on life's trials. "A metaphor for reconciliation" is how Cherkaoui sees it.
Medical practice, clinical Hunterian cabinets isolating the living specimens, reflecting observers and the observed, is supplemented in spoken text (a lecture on telomeres) and writing on the wall, and far more expressively by dancers on the floor. Signs, gestures, hands and bodies speak and don't lie, or give away the lie. Repetitively.
Individuals and the collective impact on each other, in and out of cabinets, moved and reconfigured as units of the body perhaps, mutating, growing, the beat speeds up, mood-altering music dictates the double helix moves, the splitting of cells.
Bodies, single and in cluster, at once impulsive, gymnastic, supple and gentle, the Yin and Yang of the life force, fling and spin themselves, juggle and play with magical crystal balls that castanet click and spark the light in mathematical formation.
All fade away when Yabin and Wang Qing dance a supernatural Chinese fable of captivating plasticity. Arms and sleeves extend, Yabin flies—look no cables, no special effects—light and mercurial, yogic and free, the body's supreme capabilities on display.
Genesis is another chapter in Cherkaoui's investigation of what makes him and us tick, Sutra (monks of the Shaolin Temple), Apocrifu, TeZukA (Manga), m¡longa (tango), Dunas (flamenco), and Babel (words), the list is long, as is that of his admirers.
Yabin Wang's list of admirers matches his: Tamara Rojo, ENB's artistic director, has commissioned Yabin as one of the choreographers in the eagerly awaited She Said programme promised for April 2016 at Sadler's Wells.
Only the day before, I saw the Ai Wei Wei exhibition at the Royal Academy, an experience that Cherkaoui's choreography complements with its exploration of the beautiful and the dark side of life, its "relationship to the past, present and future", inclusivity his cri de coeur. What unites us is more than what divides us. A solemn weight for dance's shoulders.
Reviewer: Vera Liber