Good Canary
Zach Helm
Rose Theatre Kingston
–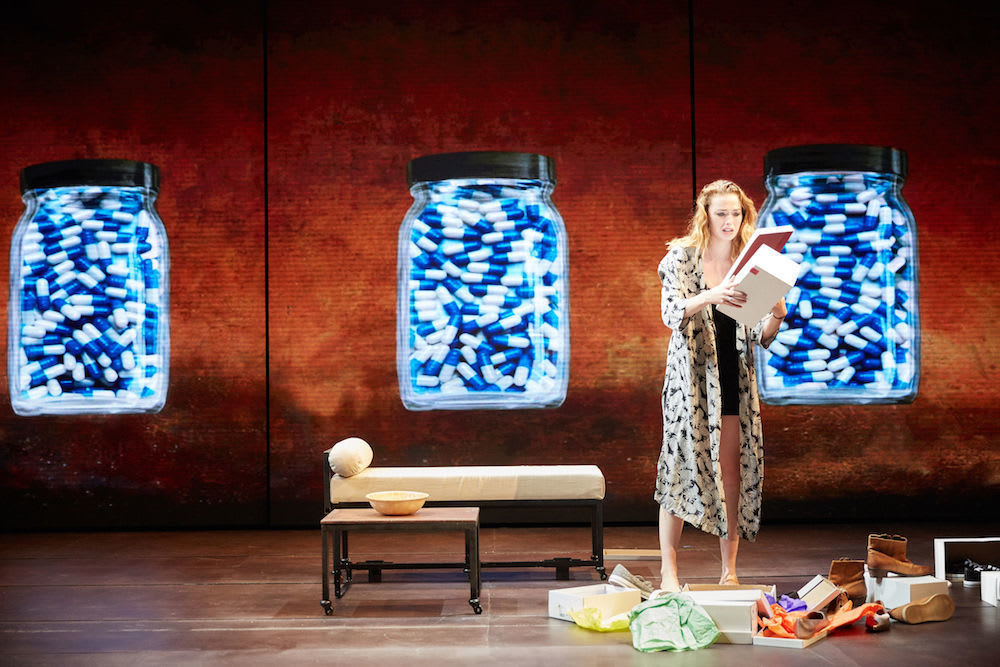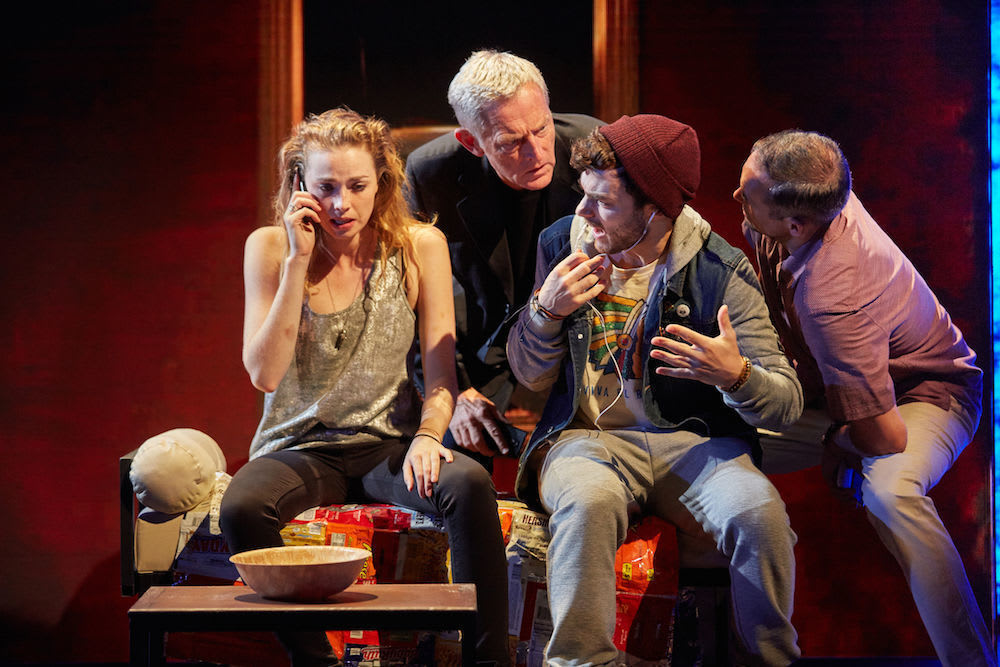 The Rose has pulled off a real coup in getting the rights to a dual British debut. Playwright Zach Helm is best known as the scriptwriter for movies such as Stranger than Fiction, while his director John Malkovich surely needs no introduction as either a stage or film actor of extraordinary virtuosity.
However, neither has previously fulfilled their current roles on this side of the Atlantic, hence the considerable hype surrounding Good Canary.
The play is well worth the journey into Zone 6, as is the latest in a long line of gut-wrenchingly brilliant performances from leading actresses in London. The summer of 2016 has already seen Michelle Terry, Helen McCrory and Billie Piper staking claims to Best Actress awards and now Skins favourite Freya Mavor joins the roster.
Helm has written what can probably best be described as a literary thriller that looks into the dark side of the human soul and more particularly the perils of abuse and drug addiction.
Malkovich works well with his actors and maintains pace with the aid of designer Pierre-François Limbosch's spectacular computer graphics, which take us to Manhattan visualising both apartments and that skyline. The production is also enhanced by the carefully nuanced, haunting music composed by Nicolas Errèra to complement the script like the best of film scores.
Harry Lloyd is Jack Parker, a barman turned hip novelist, whose debut is so popular that he is offered a contract in telephone numbers for the sequel, thanks to the efforts of a seedy publisher-agent played by Steve John Shepherd.
His problem is beautiful wife Annie, Freya Mavor delivering a depiction of a happily unrepentant junkie that offers open access to her (muddled) thought processes and is reminiscent of Denise Gough's award-winning performance in People, Places & Things.
The dichotomy between the funny, loving wife and the manic depressive underneath is chillingly believable, with Annie's self-destructive tendencies convincing to a painful degree.
The couple's mutual dependency is touching, as is Jack's desperation when he can see Anne going off the rails yet again.
What feels like a good play takes a remarkable turn before the interval with a startling revelation that changes the nature of the evening and sets up a fascinating second half.
This not only acts as a showcase for Miss Mavor to prove her mettle but also draws the audience into a compelling drama that will live long in the memory.
By the end of 2½ gripping hours, viewers are likely to feel drained by the emotions on display, though there are lighter moments, often involving Ilan Goodman as Jeff, a pusher suffering from uncharacteristic insecurity and a need to be loved and Simon Wilson's Mulholland, a bumptious critic with an expected soft centre.
They will also feel encouraged to reconsider addiction, gender politics, love and literature in a rewarding evening that comes highly recommended and really should get an opportunity for a West End outing before too long.
Reviewer: Philip Fisher