Haunting Julia
Alan Ayckbourn
Marlowe Theatre, Canterbury
–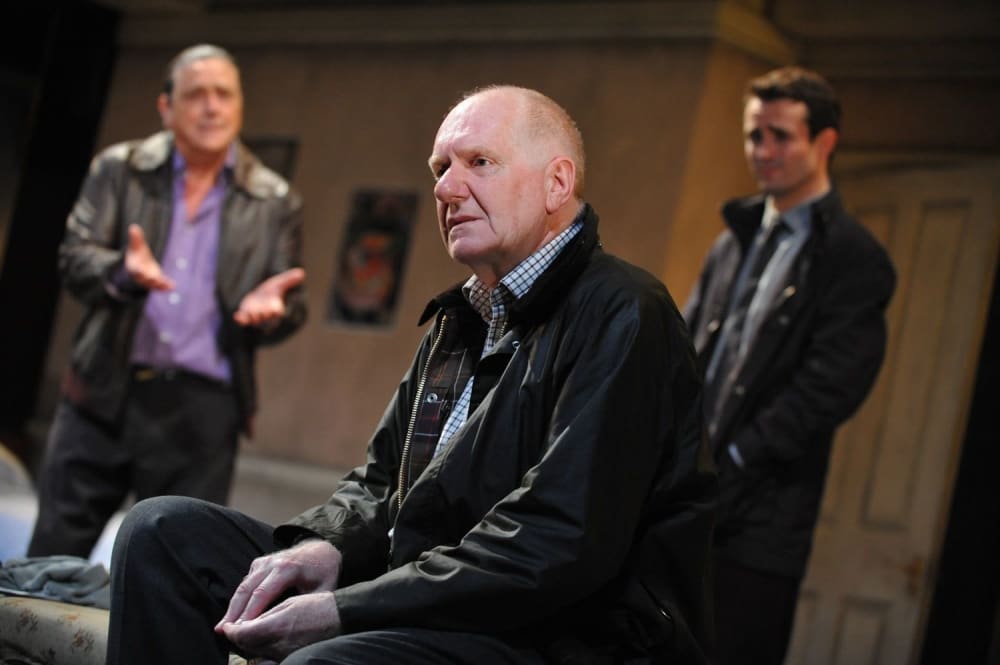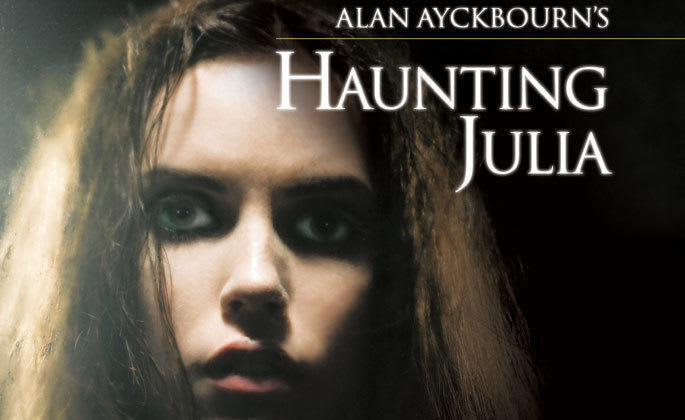 In the past year, there has been a surge in productions of plays by Alan Ayckbourn: Absent Friends, Season's Greetings, the current West End revival of A Chorus of Disapproval and the Theatre Royal Bath production of Relatively Speaking, to name but a few. And as well as this, there has been the world première of his latest work, and 73rd full length play, Surprises.
Haunting Julia is his 47th work, first performed in 1994, and it marks a real departure for Ayckbourn, moving from the domestic comedies which made him so successful to the genre of the ghost story—notoriously difficult to get right, especially on stage.
Joe Lukin (Duncan Preston) has turned his late daughter's room into a museum: 'The Julia Lukin Music Centre'. She was, after all, a musical prodigy, referred to as 'Little Miss Mozart' by the press. However, determined to establish the true causes and motives of Julia's suicide, he invites Julia's former boyfriend, Andy, and a local chap who claims to be a 'psychic' to try to get answers.
The problem is that these answers do not really come into fruition, and one is left a bit underwhelmed. This is also partly due to our expectations—it is billed as a "thrilling" ghost story, but the frights are few and far between. At its core, it is a study of parenting and the relationship, in this case between a father and his daughter. Joe cannot accept that he did not do everything possible for Julia and is still struggling with the notion that her death was outside of his control.
A three-hander set in one room has the potential to drag, but Andrew Hall's production does well in maintaining pace. It is persuasively acted: Duncan Preston is superb in portraying Joe's suppressed rage and ultimately disbelief and Richard O'Callaghan does well in preventing Ken, the 'psychic', from coming across as a mere caricature—something which could so easily happen. The part of Andy however feels, unusually for Ayckbourn, somewhat underwritten and Joe McFadden's performance is not strong enough to overcome this.
Ayckbourn's writing is at its best when his trademark wit is allowed to shine through. It is clear though that this is a writer out of his comfort zone, since Hall tries hard to build dramatic tension, especially through the use of Tom Hackley's obtrusive sound design. In fact, the rare moment where one is genuinely unnerved is that of pure silence.
Reviewer: Nathanael Kent