King Lear
William Shakespeare
Old Vic Theatre
–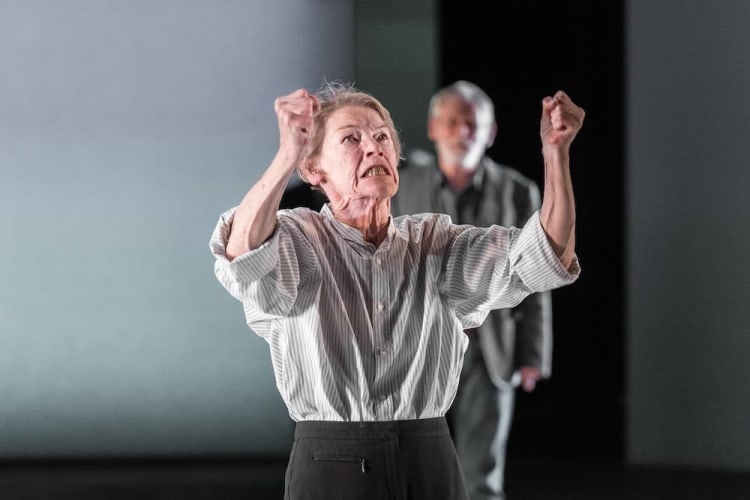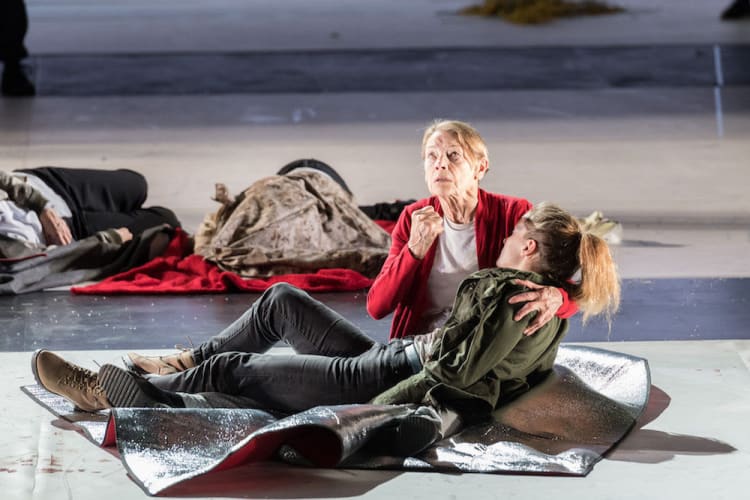 The vogue for women taking on male Shakespearean roles continues, as Glenda Jackson follows in the recent footsteps of Dame Harriet Walter (Henry IV, Brutus and Prospero), Michelle Terry (Henry V) and Maxine Peake (Hamlet) amongst others.
To add an additional gloss to this performance, the lead is an energetic 80-year-old, making a welcome return to the London stage after an absence of decades.
Inevitably, her casting will have raised a lot of eyebrows and drawn attention from many well-wishers and quite possibly a few nay-sayers.
On the plus side, there has possibly never been an actor better placed to understand the complex political ramifications of this role than Miss Jackson who spent a couple of decades as the Honourable Member for the reviewer's parliamentary constituency (to declare a vested interest).
Regardless of the novelties, Deborah Warner's exciting modern dress production may tweak the plot at times but conveys the tale with exceptional clarity and accessibility, heightening both the comedy and tragedy as well as achieving a coherence that is frequently missing in a play which determinedly fails to tie up several loose ends.
At its centre, the octogenarian star may never seem entirely like a man but offers the same dignity and power that Sir Ian McKellen lent to this role, in a tour de force worthy of someone twenty years her junior.
Amid oversized screens to guarantee modernity and minimal props, she is joined by a cast every one of whom delivers.
From the opening scene, Lear's three daughters establish their characters. Celia Imrie is a rather spoilt Goneril, while Jane Horrocks turns Regan into a punky rock chick with designer clothes and a shoe collection worthy of Imelda Marcos.
In this company, Morfydd Clark's Cordelia shines, playing this role as a student type with a good heart.
In parallel, Karl Johnson makes likeable Gloucester just as fond and foolish as his King, while Harry Melling plays Edgar as wimpish and dippy, even before he dons the garb of madness as Poor Tom, while Simon Manyonde is a smug, athletic Edmund, bent on overcoming illegitimacy and thriving at the expense of anybody who gets in his way.
The storm scene is unforgettable, using a mixture of poor theatre techniques and computer-generated imagery to great effect, allowing Sargon Yelda to provide support as honourable Kent, while Rhys Ifans is a zany, Welsh Super-Fool.
In a different way, the blinding of Gloucester will live in the memory of every visitor, particularly the unfortunate sitting in the centre of row L each night, where the poor nobleman's left eye is liable to land following one of the most gruesome scenes that the theatre has to offer salacious audiences.
This is one of the best Lears of recent times, gripping throughout and adorned by a remarkable central performance, which shows what the stage lost for so long while Glenda Jackson was politicking. It should definitely be on every theatregoer's must see list in the run up to Christmas.
Reviewer: Philip Fisher