Limehouse
Steve Waters
Donmar Warehouse
–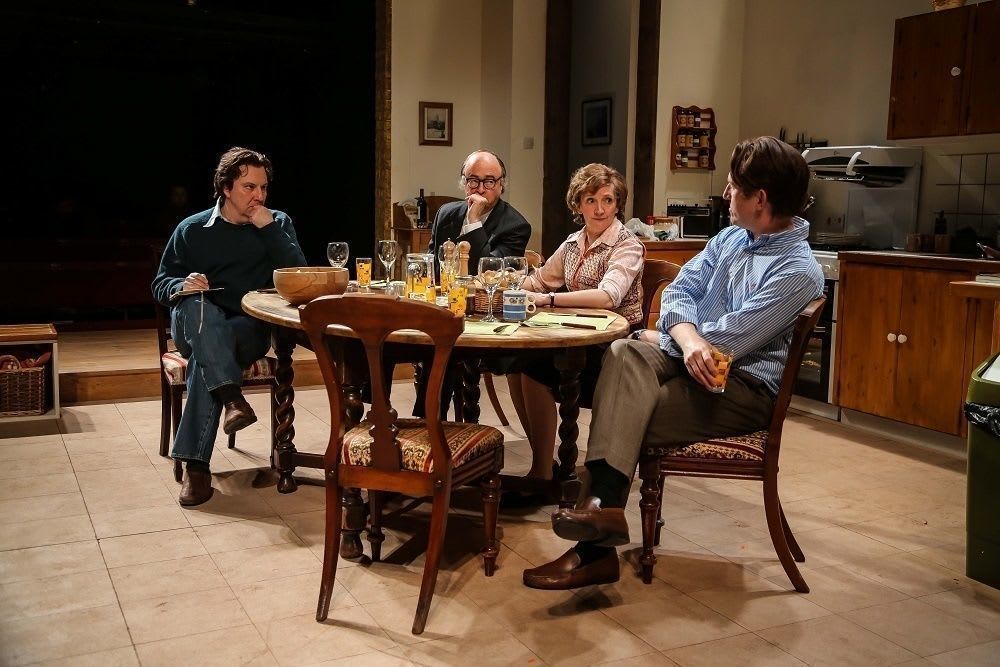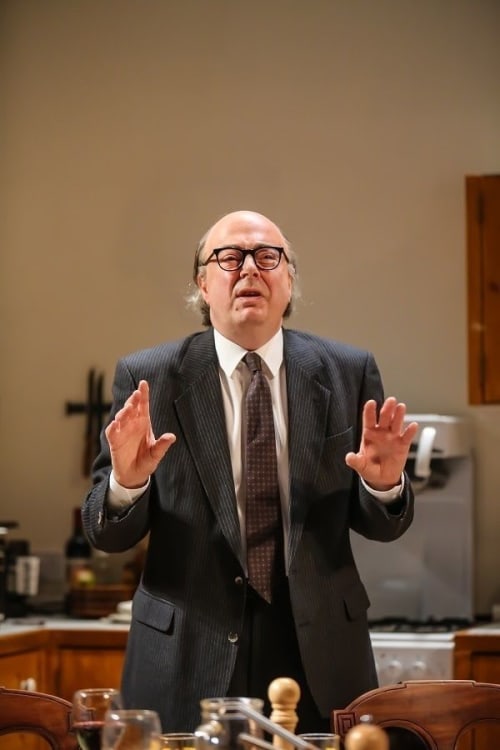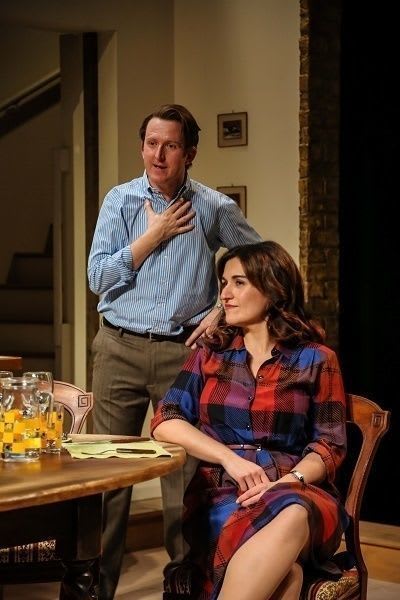 An uncompromising female Prime Minister fronts a Conservative Party taking the country far to the right. Labour is in turmoil as a left-leaning opposition leader makes it unelectable, while ministers resign over issues of fundamental policy. Trendy lefty intellectuals enjoy an argumentative Sunday lunch in Docklands discussing politics and the controversial topic of Britain's place in Europe.
This all sounds depressingly familiar but Steve Waters has not penned a predictive political thriller about Britain c. 2017. Instead, from the comfort of a swish Limehouse kitchen, this highly enjoyable docudrama is set in 1981, soon after the events depicted in This House.
The Donmar is making a name for this medium, having quite recently produced both The Vote and then One Night in Miami.
Viewers aged 50 or more will have lived through the events that led to the notorious Gang of Four deserting the Labour Party that they loved so much to form what eventually became the Social Democrats is now a spoke of the LibDems.
For younger viewers, this remarkably authentic though mildly caricatured depiction of a few turbulent hours in the political past will be revelatory, possibly exploring pre-history of which they are literally unaware. These were the days when Margaret Thatcher was in her pomp, while the donkey-jacketed, "waffling, digressing, floundering and flailing" Michael Foot led the Labour Party.
In the home of self-confessed hothead Dr David Owen and his American wife, literary agent Debbie, the British political agenda is radically overhauled over upmarket macaroni cheese, vintage Chateau Lafitte, arguments and even a few tears.
Tom Goodman-Hill's Owen is frankly a bully, although Nathalie Armin, particularly good as the moderating Debbie, is more than a match, acting as a power behind the throne and pouring oil on both the salad and increasingly troubled waters.
One of the strengths of this playwright's work is his portrayal of fully-rounded characters. These two are first joined by Paul Chahidi portraying the ineffectual, slovenly but politically savvy Bill Rodgers.
Within minutes, Owen's bombast threatens viewers with a 10-minute play rather than the eventual 1¾ hours as his first potential partner in conspiracy leaves in a huff.
Things get little better when Debra Gillett in the role of frumpish Shirley Williams (in attendance on opening night) arrives to shake up allegiances. However, damaging policy differences begin to emerge, exacerbated when urbane, recently retired President of the European Commission Roy Jenkins appears, played to perfection by Roger Allam who is masterly in his r-less vocal imitations and patrician tones.
The making of this play, directed with a good sense of both drama and timing by Polly Findlay, lies in the rollercoaster ride from 4AM depression through breakfast tantrums to metaphorical aperitifs and actual brunch.
By the end of the simple meal, every one of the five politicians (and actors) has had a chance to deliver a memorable and characteristic speech. Between them, they have also reached the point of no return, hardly assisted when the host's scheming becomes too apparent.
For those that do not know the outcome of this true story, uncertainty will continue up to the last few minutes and the arrival of one of history's most unlikely dei ex machina. Those older (but not necessarily wiser) will anticipate the inevitable ending but might still be surprised and awed by its final achievement.
Anyone interested in British politics just over 35 years ago and the way in which it resonates today should race down to the Donmar to relish a really gripping drama.
Reviewer: Philip Fisher