Mixed Programme: Concerto Six Twenty-Two / Concertante / Luminous Junc•ture
Choreography by Lar Lubovitch, Hans van Manen, Kenneth Tindall
Northern Ballet
Linbury Studio Theatre, Royal Opera House
–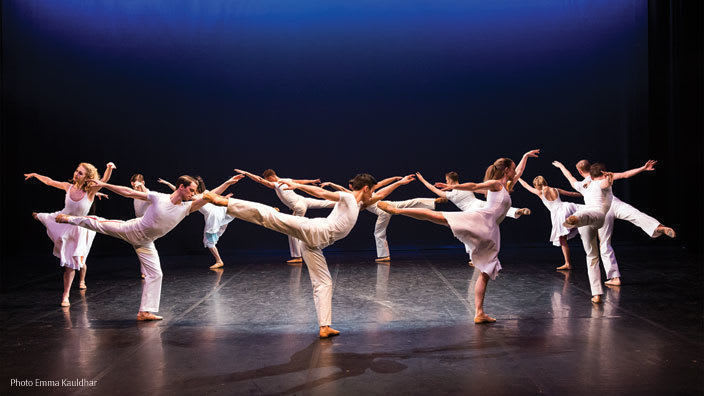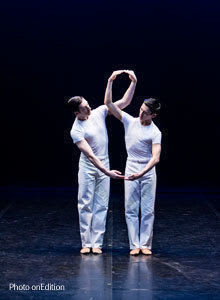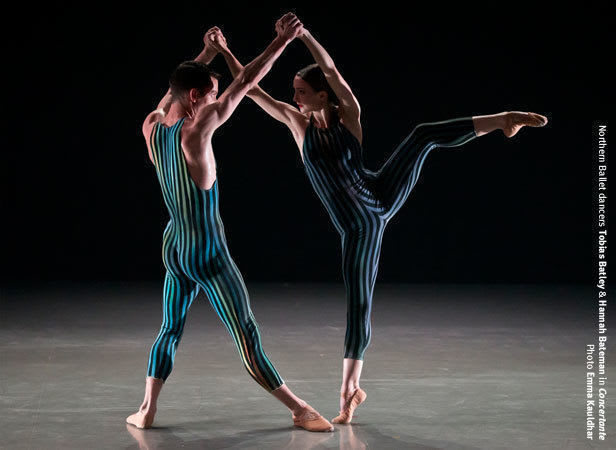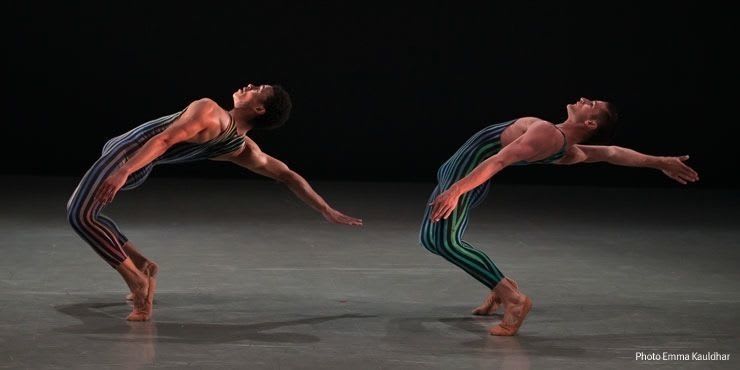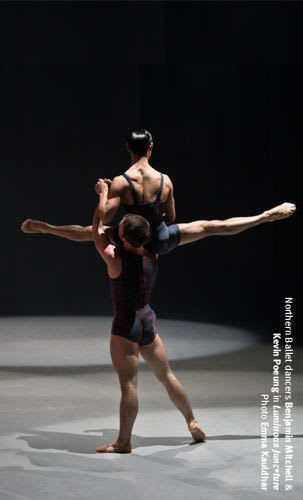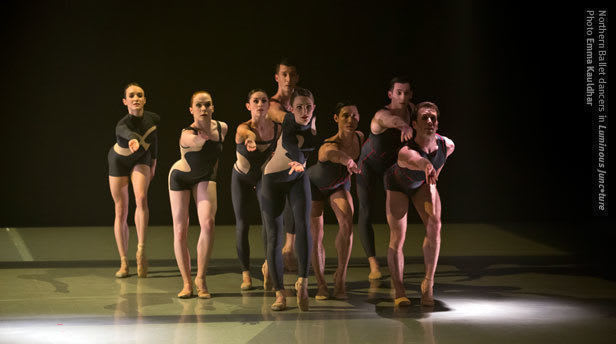 Leeds-based Northern Ballet (set up in 1969) is known in London for its full-length narrative works, most recently the well-received The Great Gatsby at Sadler's Wells.
The touring company's high standard of performance, under David Nixon's stewardship (since 2001), its vision and its ambition, has been recognised by awards and accolades.
Extending its profile and foothold in the capital, Northern Ballet brings a mixed bill of abstract works on its first visit to the Royal Opera House Linbury Studio, which it hopes will be a regular annual outing.
Ballets by two masters of contemporary dance, Lar Lubovitch (not often performed here) and Hans van Manen, and one by rising choreographer and Northern Ballet premier dancer, Kenneth Tindall, show off the company's musicality and attack.
The lucky dancers have had the luxury of working directly with all three choreographers. Lubovitch spent four weeks working with them, and Hans van Manen praises them highly, their daring and risk-taking, their interpretation.
Concerto Six Twenty-Two to Mozart's Concerto for Clarinet and Orchestra, the first time Northern Ballet has danced a Lubovitch piece, is joyous. Nearly thirty years old but still fresh and full of the pleasures of being alive.
The music speaks of spring, of friendship, in circle dance, in groups of four, duets, and solos—so this is Mark Morris's inspiration… Frisky frolics, skips and heels kicked high, light-hearted, arms lifting in the breeze, carefree youth in informal formality.
But it's the middle adagio section that almost stops the action, as the audience breaks out impulsively, and unusually mid a short ballet, in applause and cheers—the male duet, a spine-tingling tender bromance (Giuliano Contadini and Matthew Koon), is breathtakingly beautiful, expressive of the music's dreamy sigh.
Created in 1994 for eight NDT2 junior dancers, Concertante by Hans van Manen (sixty years with NDT and the Dutch National Ballet) was staged by Northern Ballet in 2013, which is when Manen coached them.
Like Lubovitch Manen sees dance as music made visible and to this end he always improvises on the dancers in the studio.
Swiss composer Frank Martin's Petite Symphonie Concertante—in two movements—premiéred in 1946 and has a post-war urgency and intensity to it, reminding me of Bach's Passacaglia and Fugue for Roland Petit's Le Jeune Homme et la Mort, of Cocteau's Orphée.
Precise, vivid, sharp angles, fast feet, sophisticated and cool, swivel hips, matador stances, accusatory fingers point, erotic angst is in the air. Relationships breakdown, a woman pushes against the man's heart, he (a Kowalski brute) grabs her by the neck. Dynamics shift. The dancers are superb.
Luminous Junc•ture, Kenneth Tindall's second commission for Northern Ballet, first performed in 2013, is to music by Max Richter and Olafur Arnalds, but it is Alastair West's lighting that is crucial to the choreography.
Spots singling out dancers, floodlights filling the stage with white space age light, dim dusky side streams, searchlights, large hanging lamps that descend and are turned on the audience in an implicating manner, Luminous Junc•ture is a young idealist's cri de coeur.
Richter and Arnalds' music bring Wayne McGregor (and Christopher Wheeldon) to mind. Richter provided the music for McGregor's Infra, and I see traces of that in the origami folding of legs, in spiky feet and swaybacks.
Tindall has assimilated moves from both it seems into his own perspective. Gymnastic, acrobatic, bodies in sleek computer generated style unitards scribble shapes on the floor, moves become robotic, twin-backed creature shapes are posed, this is moving into sci-fi territory.
But no, a voice speaks from the past: of the brotherhood of man. A voice from a scratchy recording of a film, but which one? It's Charlie Chaplin's final speech in The Great Dictator. Took me a while to place it, but here it is.
And the lamp is turned on us—just as in Gogol's Inspector General: "What are you laughing at? You're laughing at yourselves!"… It takes some courage to address the cynicism of the world.
A new work by Tindall, The Architect, will open in Leeds at the Stanley & Audrey Burton Theatre as part of this Mixed Programme in June.
Reviewer: Vera Liber