Obsidian Tear / Marguerite and Armand / Elite Syncopations
Choreography Wayne McGregor, Frederick Ashton, Kenneth MacMillan, music Esa-Pekka Salonen, Franz Liszt, Scott Joplin & others
Royal Ballet
Royal Opera House
–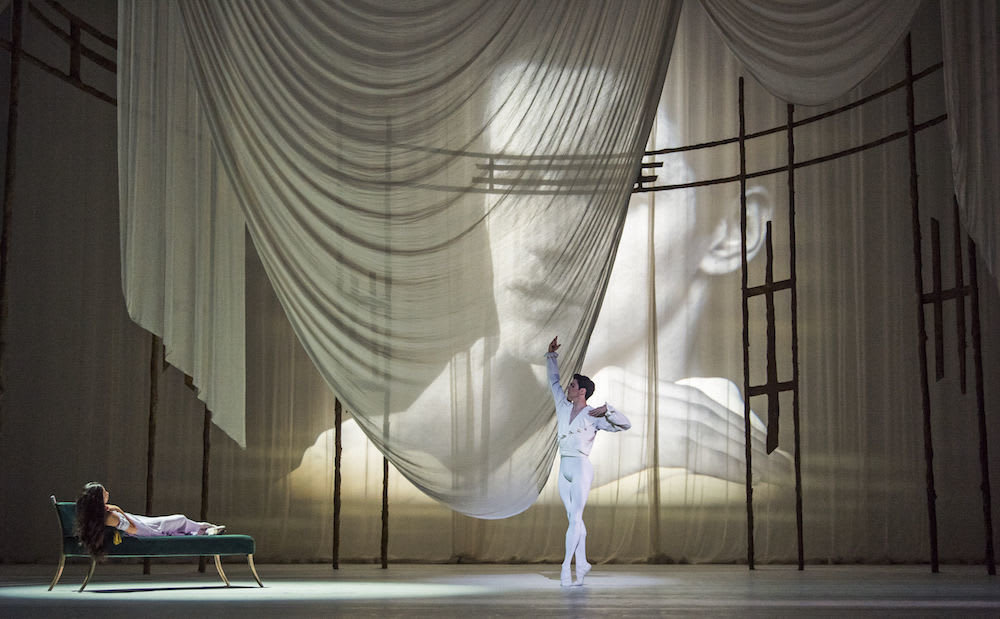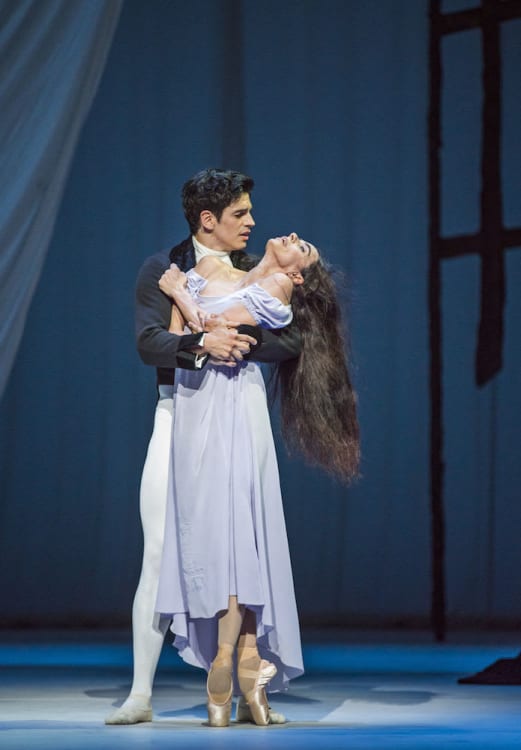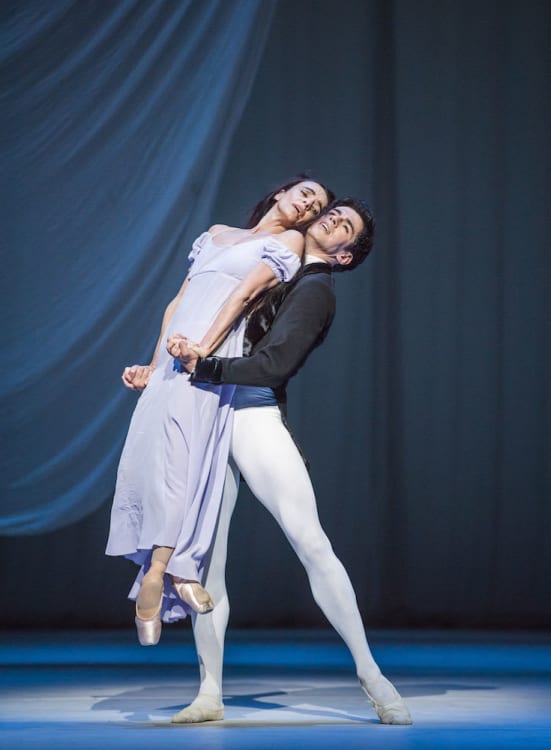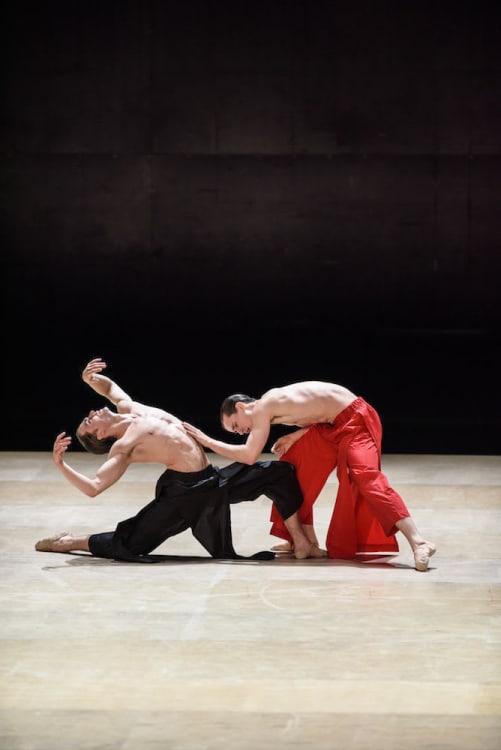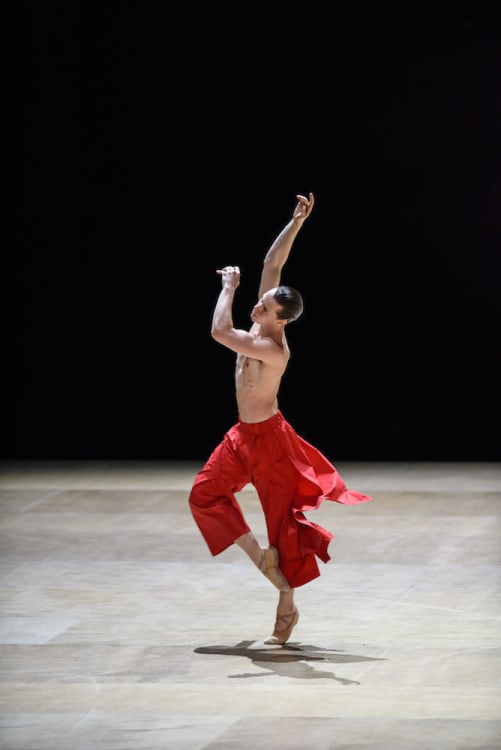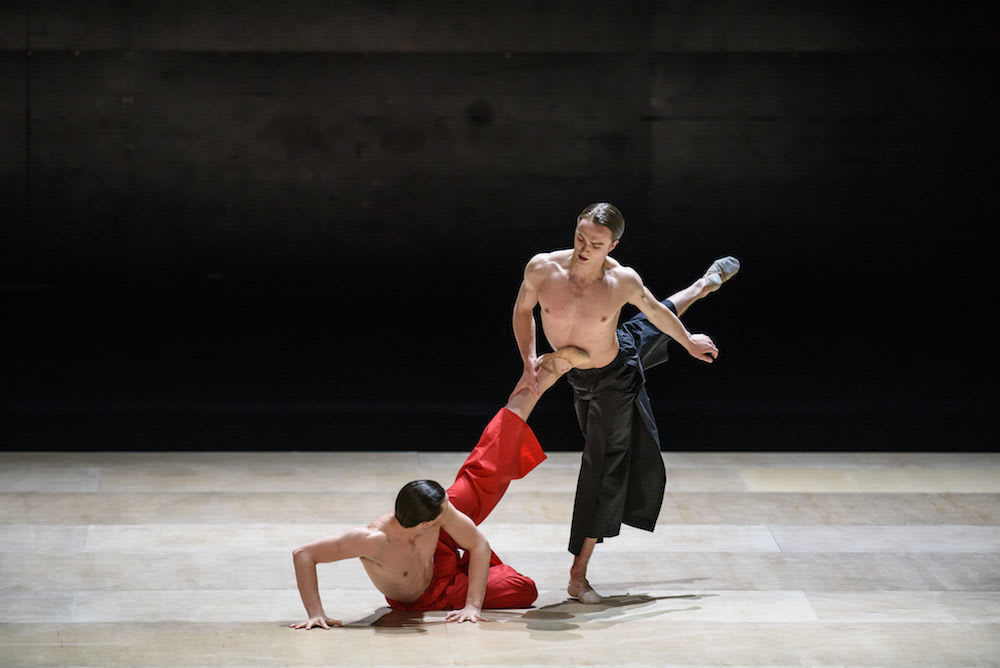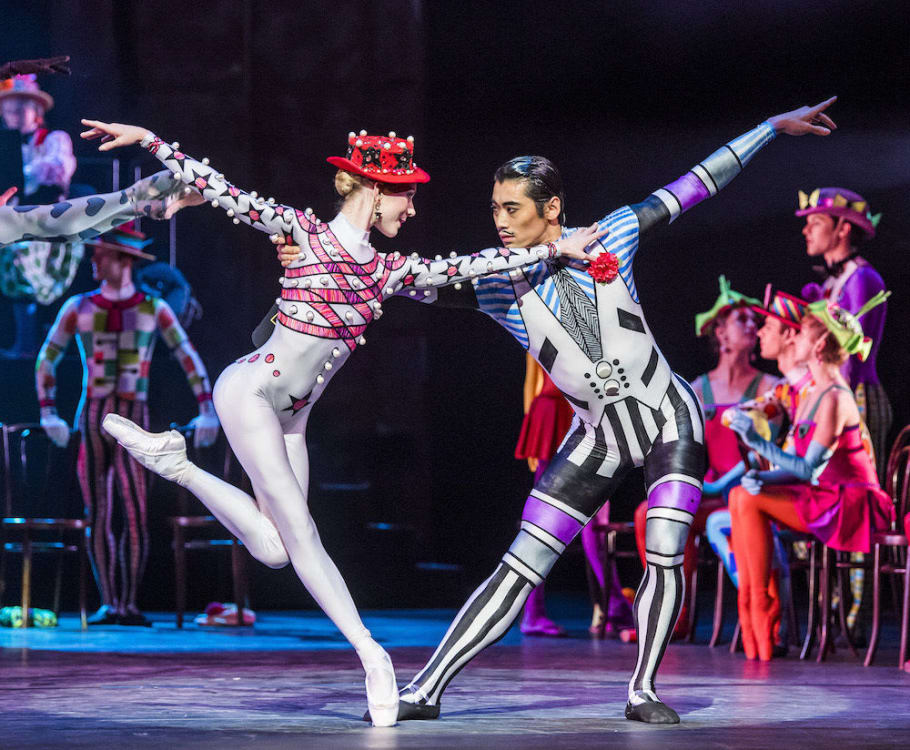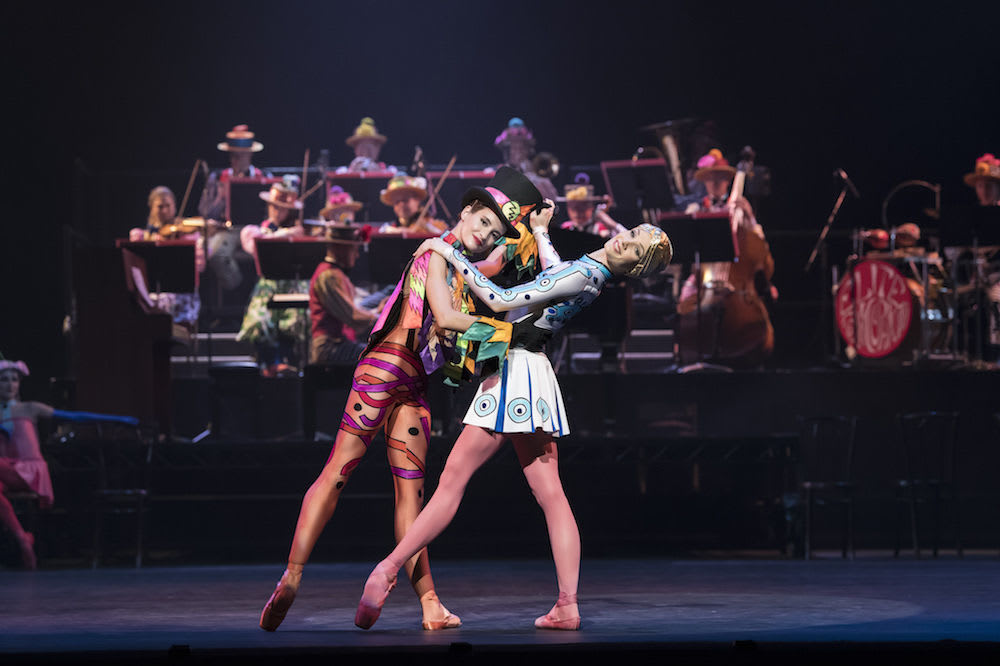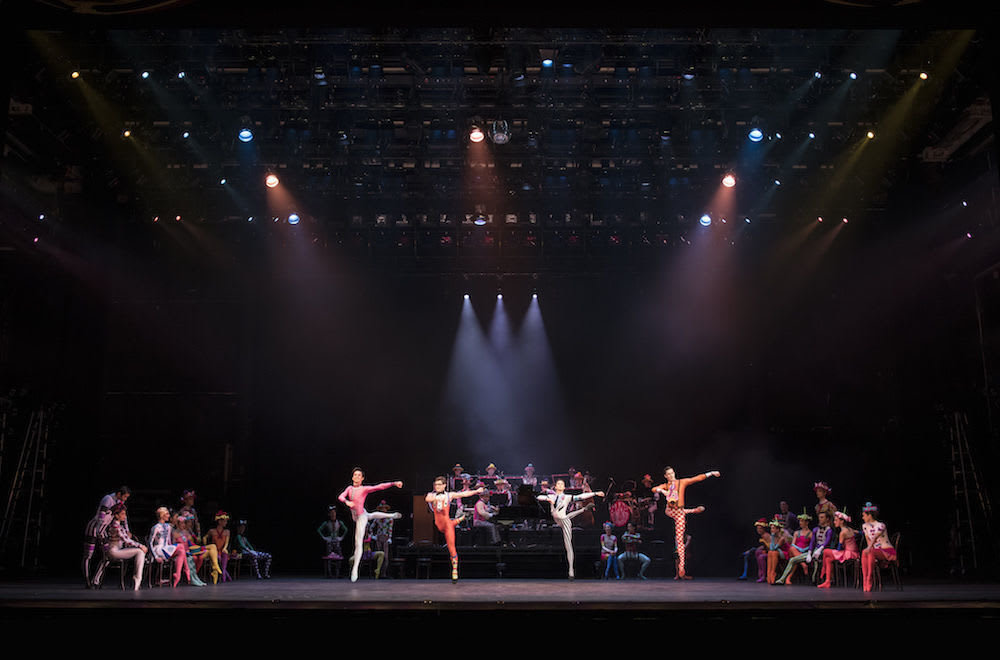 "The final mixed programme of the 2017/18 Season gives a taste of The Royal Ballet's rich and diverse repertory, collecting together distinctive works by three of the Company's Resident Choreographers." Past and present, one might add.
"Frederick Ashton was The Royal Ballet's founder choreographer and the originator of the English style exemplified by the Company. Kenneth MacMillan transformed ballet with his dramatic and psychologically acute works. And Wayne McGregor, the Company's current Resident Choreographer, is renowned around the world for evolving ballet yet further through richly collaborative works."
So the promotional blurb goes, three distinctive choreographers in a triple bill. Is it a random choice or is there a thematic link in this roller coaster of three half-hour disparate works—Love and Death perhaps in the first two, McGregor's Obsidian Tear and Ashton's Marguerite and Armand—with the jaunty, upbeat Elite Syncopations, which had several outings last year, rounding off as the affirmative in life's roll of the dice?
The highpoint for me comes right in the middle: Alessandra Ferri partnered by Federico Bonelli in Marguerite and Armand. The age gap lines up with Ashton's 1963 original, intensely emotional, dance drama for Margot Fonteyn and Rudolf Nureyev; the two Italians look the part; and by Jove do they dance and act the part.
Who doesn't know the outline of La Dame aux camellias by Alexandre Dumas fils or Verdi's La traviata take on it—a glamorous consumptive courtesan, a besotted young man, love denied, and her death in the young man's arms?
Who doesn't know Franz Liszt's Piano Sonata in B Minor (pianist Robert Clark) or his La lugubre gondola, the height of Romanticism, which accentuate every tug at the heart?
Marguerite, fading fast on her chaise longue, hallucinates Armand's face on the gauzy white drapes of her sick room, and relives their story. The vision comes to life before her.
Cecil Beaton's period costumes mark the passage of time, fortune and mood—as does her long black hair, one minute a tidy chignon, the next cascading down her back—in Marguerite's roles as a kept woman in a gilded cage (red dress), a free woman in the country (pure white), back in town not entirely of her own free will (black chiffon over white), and a light pale shift for her death scene.
Ferri's petite fragile frame lends itself to the part, and Bonelli is a most attentive lover. The final pas de deux, he willing her to stay alive, should break the hardest heart. She fades away in his arms; he places her gently on the ground; closes her eyes; holds her limp hand to his breast; and weeps. The audience won't let them go, curtain call after curtain call.
Is McGregor trying to rend the heart, too, with his all-male Obsidian Tear of 2016? Set to Esa-Pekka Salonen's solo violin composition, Lachen verlernt (played by Vasko Vassilev), and his symphonic poem Nyx, which alludes to the mythological past, it is both a private and a tribal affair of conflicted love and loyalty.
Matthew Ball in wide black trousers and Calvin Richardson in red open in a bonding duet to the violin solo—gentle, tentative, supple, angular, writing the music before our eyes in pas de deux and lyrical solos.
Night falls, a red glow appears, seven more men in fashionable black arrive—many fashion designers, Vivienne Westwood amongst them, are listed for trousers and vests, kilt, shirt dress, shorts, track pants, and body band—and Salonen's magical music of the night takes over.
Is Richardson the outsider, the interloper, the one who must be destroyed? His life is taken, sacrificed. Ball follows him after much aggressive male interaction and semaphore. Is Ball the black obsidian's teardrop or are the tribal men its hard cutting material?
A dozen dancers cut a colourful dash in MacMillan's 1974 Elite Syncopations to the syncopated sounds of twelve rags played by a 12-piece band on stage. After his Manon earlier that year, he needed "Something short and light and funny" to blow the blues away. And it does exactly that. Foot-tapping rhythms—which we hear invitingly, as if in the distance, before the curtain opens—and Ian Spurling's skin-tight eye-scorching candy-coloured costumes do the rest.
In a louche nightclub dive, where dance marathons seem a regular occurrence, gamblers, wide boys, floozies, tall girls and short boys try their luck. Sexy cabaret numbers, comical turns, a haven for exhibitionists of speed, timing and daring, they dance like there's no tomorrow. I thought I'd be sick of it by now, but, you know, it's just what we need right now.
Reviewer: Vera Liber