Orpheus and Eurydice
Christoph Willibald Gluck, libretto Pierre-Louis Moline, Hector Berlioz version
English National Opera
London Coliseum
–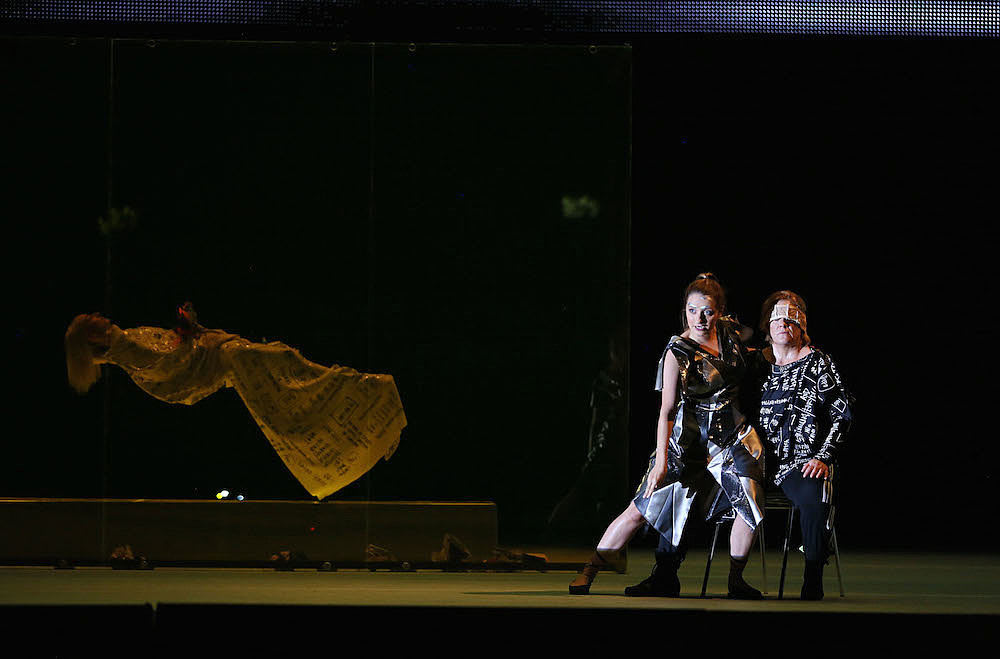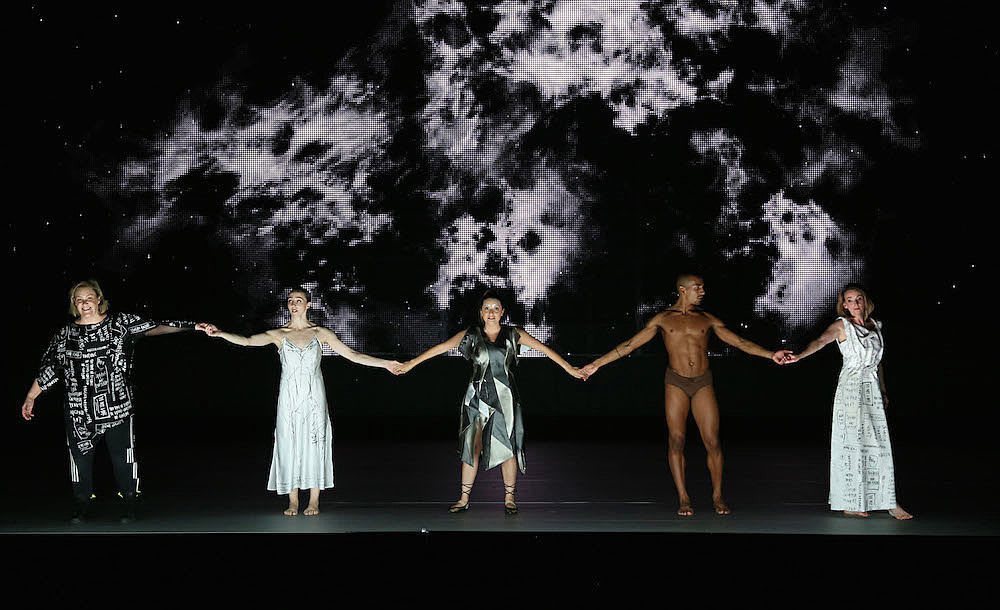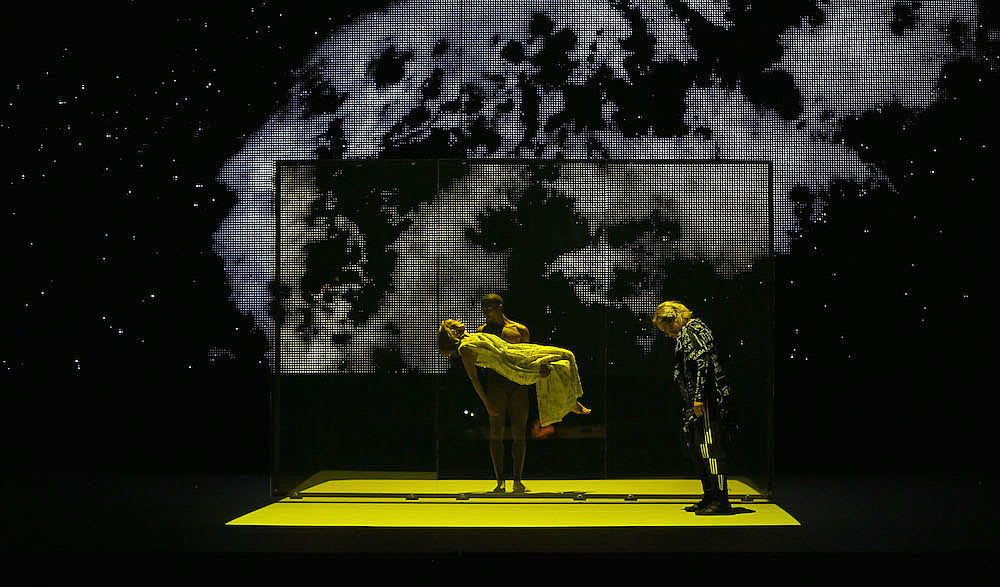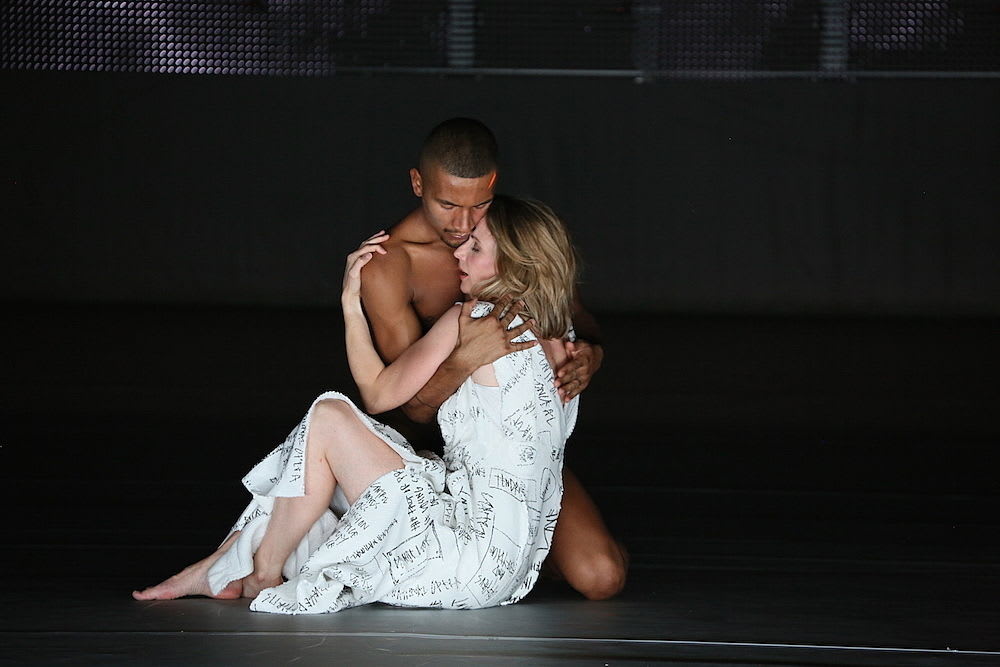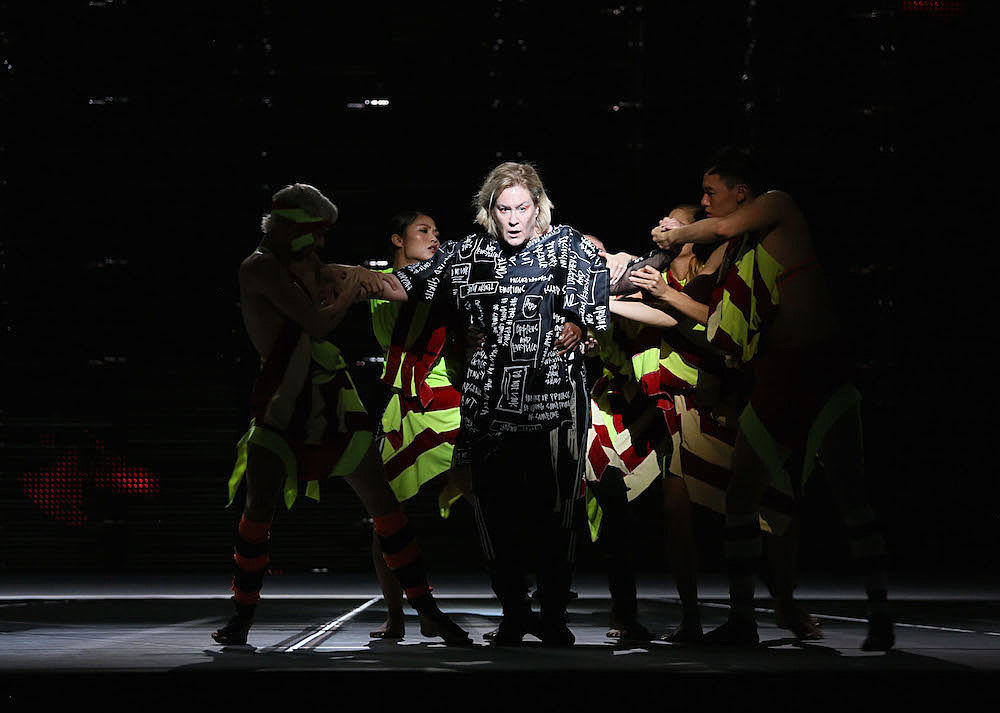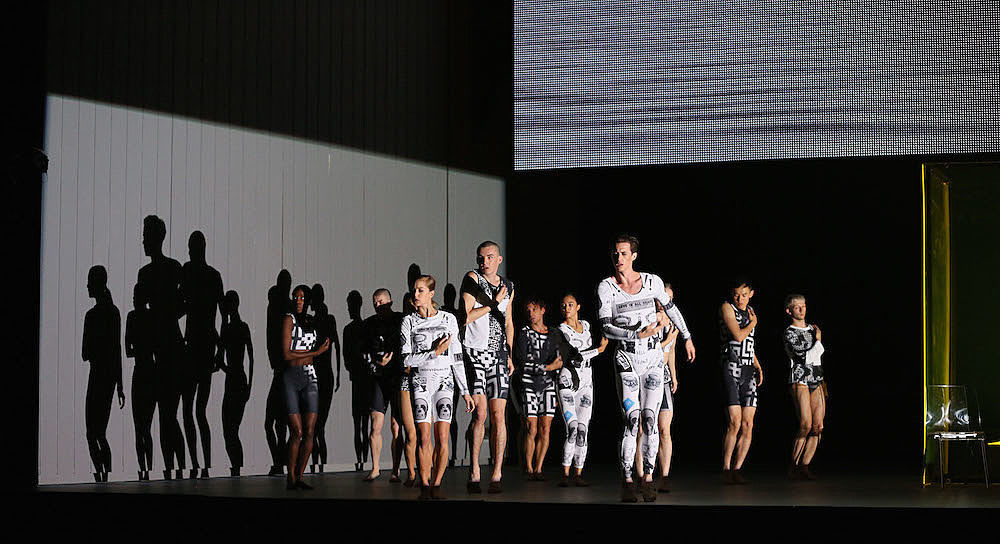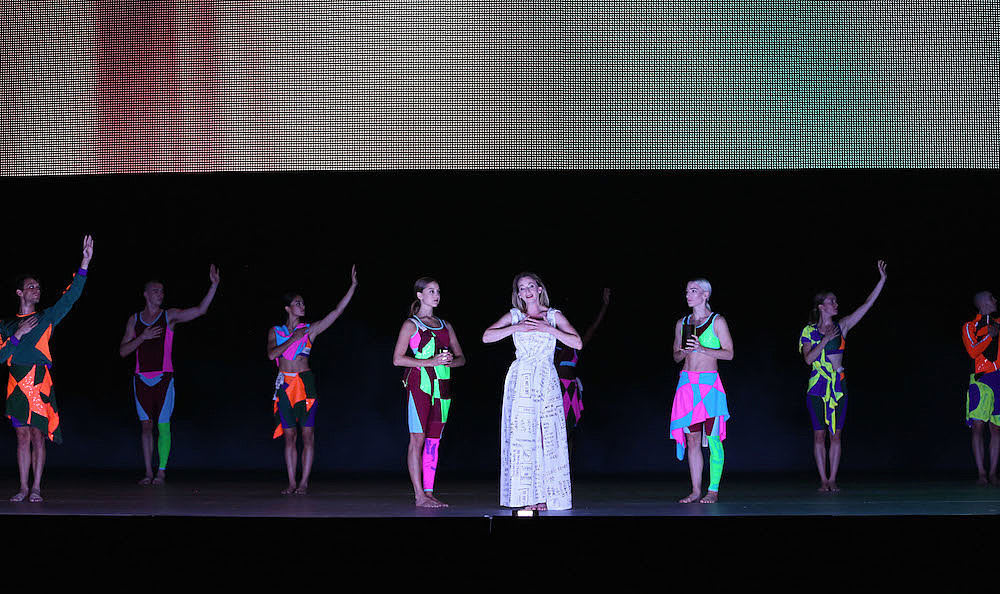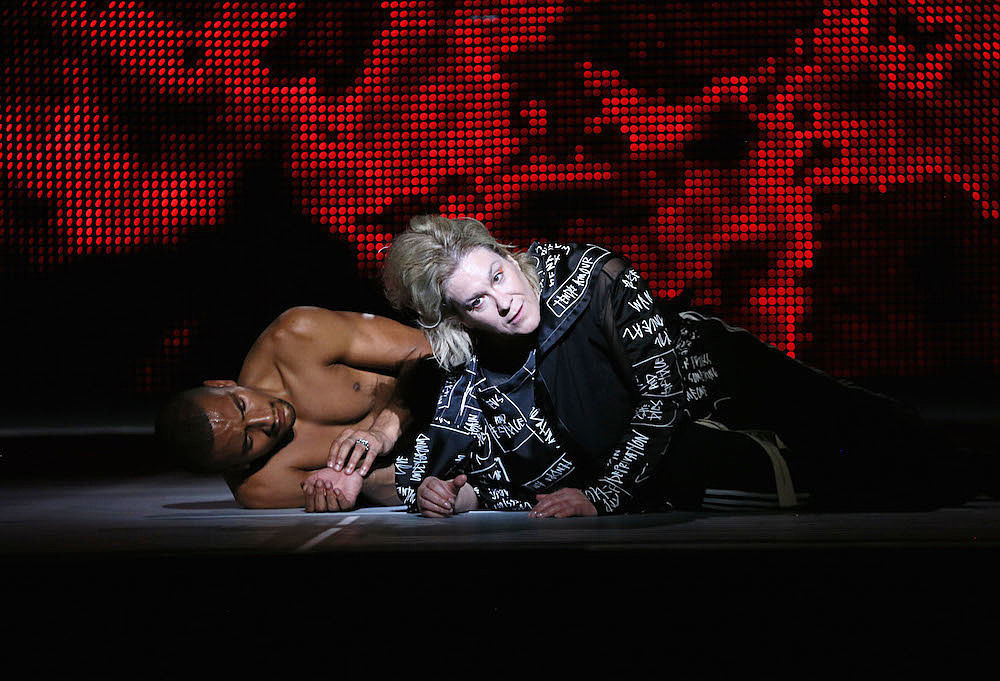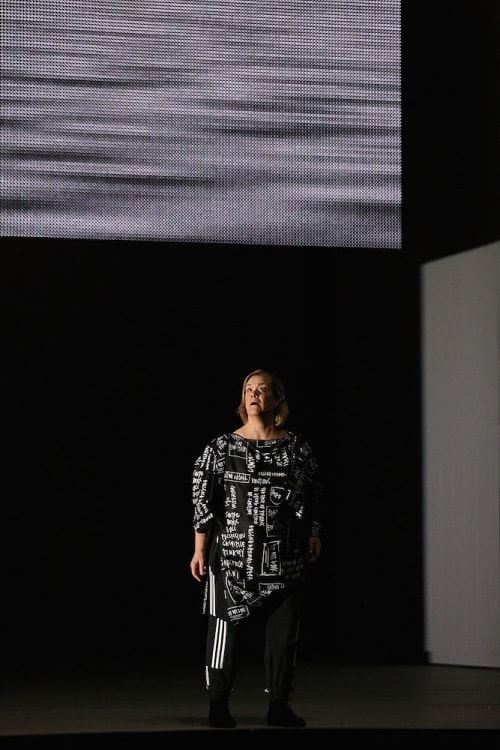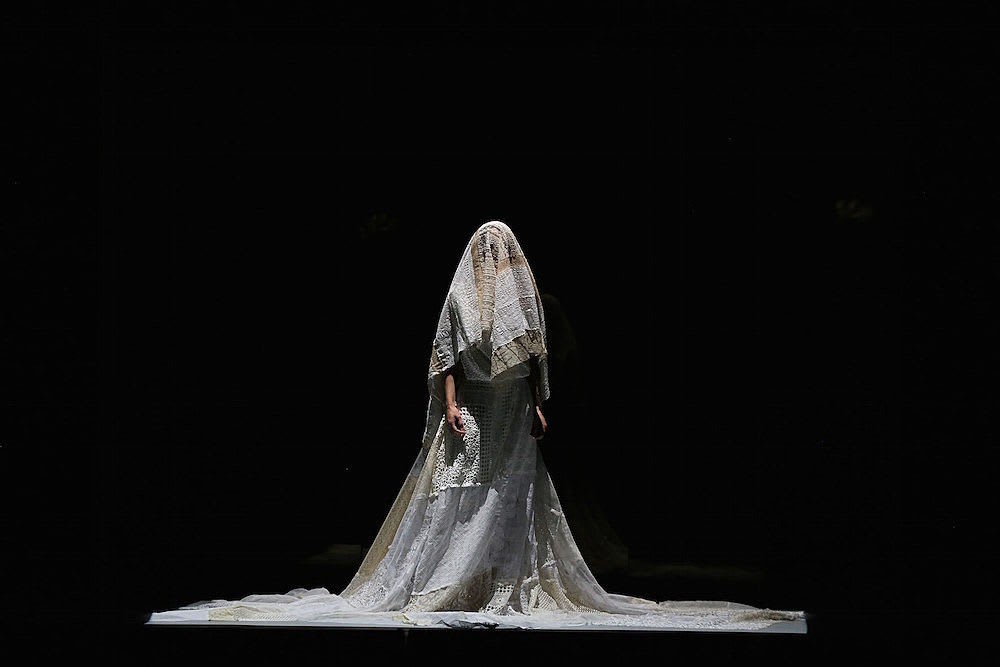 Anaïs Mitchell's award-winning Hadestown musical, Little Bulb Theatre's Django Reinhardt Orpheus, and now we have Wayne McGregor's minimalist twenty-first century approach to Gluck's (1714–1787) baroque / classical eighteenth century masterpiece in a version revised in the nineteenth century by Gluck's ardent admirer Hector Berlioz.
The Ovidian myth has certainly captured imaginations, none more way out than McGregor's. Resident choreographer at the Royal Opera House, where a few years ago I saw Gluck's 1774 French version Orphée et Eurydice (as opposed to his 1762 Italian Orfeo ed Euridice), McGregor, now taking on the roles of both director and choreographer, inevitably imports much design and imagery from his many ballets there and his own company, formerly know as Random Dance.
The ROH production put the orchestra centre stage; McGregor banishes the chorus to the pit, leaving the vast Coliseum stage almost bare for the three leads. And that does them no favours. Poor mezzo-soprano Alice Coote, suffering from a virus we are told but soldiering on, has to be applauded in her breeches role of Orpheus, and though valiantly giving much emotional heft to the memorable lament in the final act must be relieved to make it to the end of, thankfully, only a two-hour evening.
Design concept is stark. A 'Peter Brook' bare black stage, lit darkly by Jon Clark, with performers in fashion designer Louise Gray's black and white Vivienne Westwood-ish lettered costumes—if only one could read what's written on them, it must be significant—against Ben Cullen-Williams's huge flickering computer screens that are not easy on the eye.
McGregor hints in the programme notes that his Orpheus and Eurydice could be futuristic. It certainly borrows from sci-fi films. I wonder if all involved are AI or stored computer files, and why not… Hell is a broken computer… Cullen-Williams also video-designed McGregor's algorithmic Autobiography in 2017.
Video projections of the sea (cf McGregor's Woolf Works—The Waves section) fill half the back stage to be replaced by mobile squares of pixelated screens and full width monitors which don't seem to be able to tune into anything—just jamming interference from the underworld perhaps. Are we in outer space, in another galaxy—myth is indeed another galaxy.
Eurydice is ill—we know that, as she is on a hospital drip, and needs injections, which the dancers provide. She dies swiftly and is entombed (suspended as if by magic) in a glass box—very like the one Tilda Swinton slept in at the Serpentine Gallery as a piece of performance art by Cornelia Parker. With a reflecting mirror, which makes me think of Cocteau's Orphée—Philip Glass has turned the film into an opera, to be performed later in the season.
I'm chasing links instead of being involved or moved. Shadows, mourners, a many-headed Cerberus breathing as one organism, and blessed spirits, the fourteen dancers from McGregor's own contemporary dance company, in what looks like deconstructed rugby kit make me think of rugby scrums. Pierrots and Harlequins lit neon by clever lighting in the Elysium scenes, they make curious 'Bauhaus' Blessed Spirits. And I can't help but wonder, what Sir Richard Alston, lover of the baroque, would have made for them?
Dancer Jacob O'Connell in flesh-coloured pants, Orpheus's escort to the underworld or his alter ego, is particularly serene and magnificent in his Yogic nakedness. 2015 winner of BBC Young Dancer Award, he has a compelling stage presence, as does Rebecca Bassett-Graham, doubling Eurydice. A clever replicant Blade Runner idea, which makes for a poignant foursome on stage at the end...
Sarah Tynan is a delicate Eurydice, and Soraya Mafi's (as forgiving Love—for in Gluck's version the two lovers are forgiven and reunited) light soprano is sweetness itself, but it is Coote who commands the apocalyptic stage.
There are moments in Christopher Cowell's English translation that make me smile—Orpheus is told "the rule is no speaking, remember no peeking"—that 'peeking' takes the drama out of it. But otherwise, the singing is crystal clear and one rarely needs the surtitles.
I must confess that I prefer opera in the original language it was written, hence the ROH version, in which Orpheus was sung by light tenor Juan Diego Flórez, was more to my taste, but ENO's bold presentation of four "Orpheus Series" productions, all designed by Lizzie Clachan, is irresistible.
Classical and baroque conductor Harry Bicket, Artistic Director of the English Concert and Music Director at Santa Fe Opera, returning to ENO where he began his career, brings out the fine qualities of the English National Opera Orchestra and the splendid chorus, whose singing makes up for everything.
I wonder what the invited great and the good—politicians, journalists, newspaper editors, actors, McGregor pulls them all in—make of it. Things can only get better: I look forward to the other three, Offenbach's Orpheus in the Underworld, Harrison Birtwistle's The Mask of Orpheus, and aforementioned Orphée.
Reviewer: Vera Liber