Outwitting the Devil
Direction and choreography Akram Khan, music Vincenzo Lamagna
Akram Khan Company
Sadler's Wells
–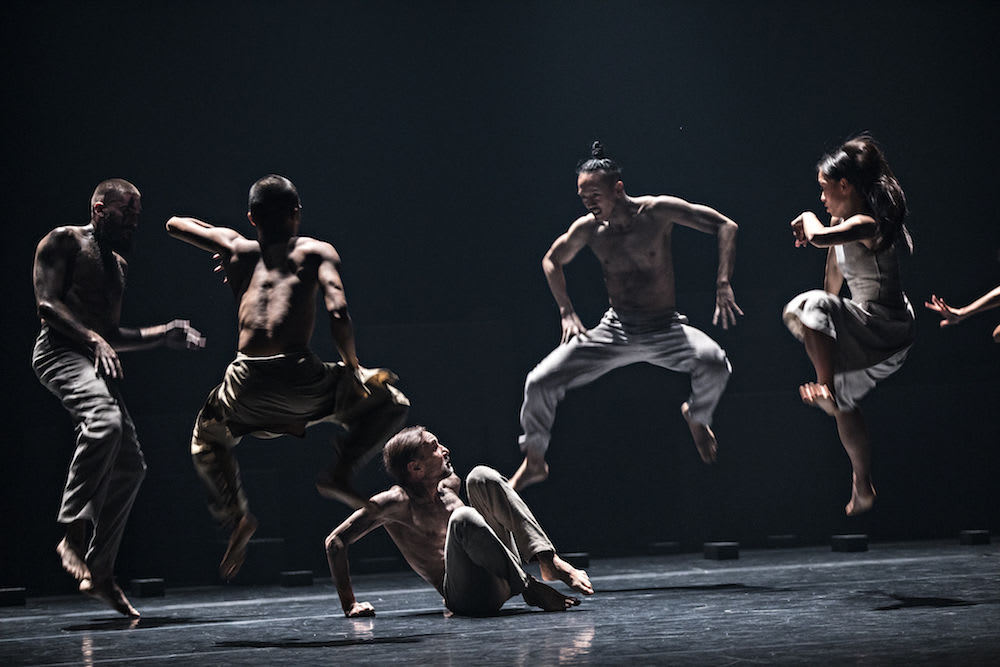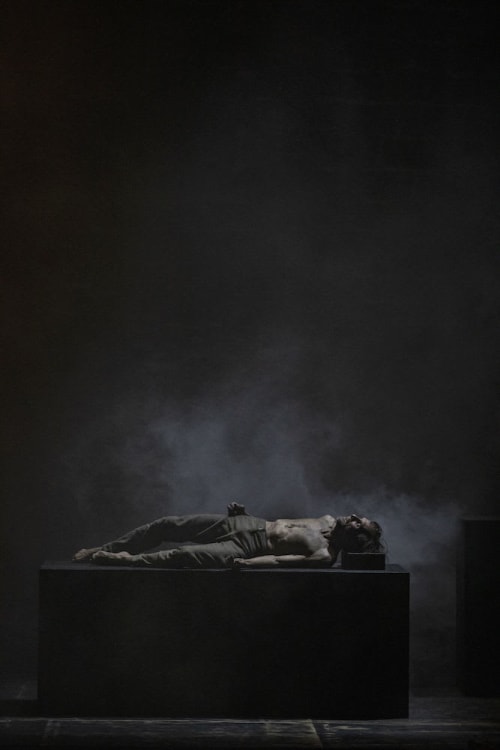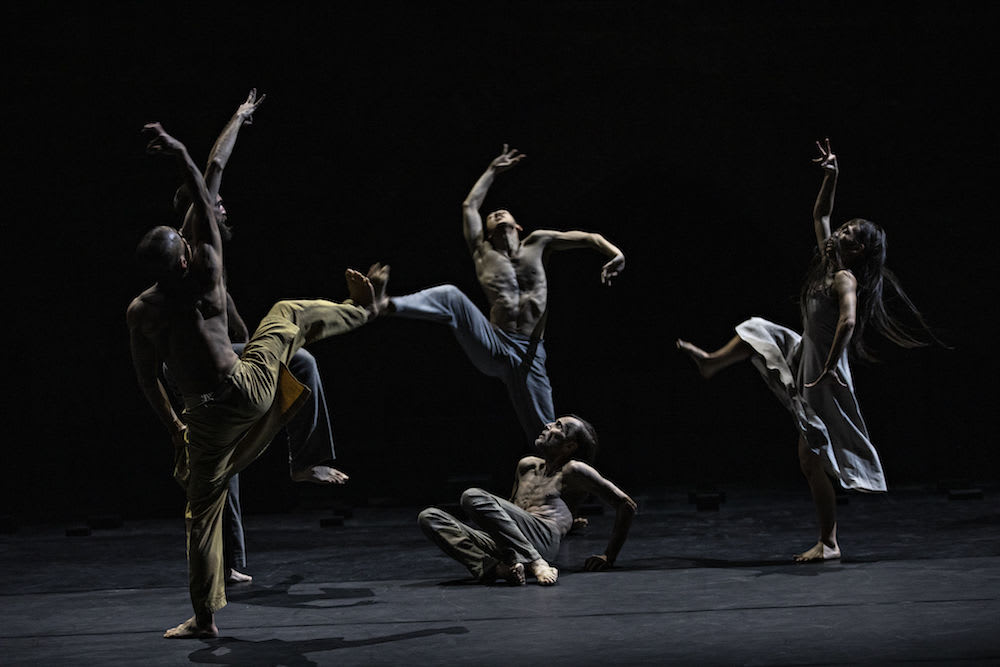 Akram Khan admits that he is constantly drawn to ancient myths, "stories from the shadows", his latest drawing on the Mesopotamian Epic of Gilgamesh, to try and understand humanity's place in the world. It's a dark world... and a thunderously loud one. But the body language and the performers are amazing. If only I had night vision specs and ear protectors.
An assault on the eyes and ears, Outwitting the Devil looks like a synthesis of his creativity over the last twenty-one years. I'm thinking in particular of Until the Lions and iTMOi, which stands for "in the mind of Igor" (Stravinsky, that is). Outwitting the Devil could well be called "in the mind of Akram" so familiar are his distinctive ritualistic tropes and concerns.
His physical vocabulary is exciting, always has been. He was such a fabulous dancer. Now he is passing it on, and the international dancers, bringing their own unique talents to his table, are more electrifying in their physicality than his metaphorical, metaphysical purpose. Portentous, fragmented, apocalyptic, the end of days and the beginning, deluge, battle, killing, immortality and the lengths one might go to gain it. Mahabharata has left its mark on him.
Much is invested in this production: his creative team includes dramaturg Ruth Little, writer Jordan Tannahill, Tom Schutt as designer, Aideen Malone on lighting, and Vincenzo Lamagna provides an original score and sound design, five rehearsal directors, creative associate and coach Mavin Khoo and dancers Mythili Prakash, Luke Jessop, Jasper Narvaez, James Vu Anh Pham, Elpida Skourou, François Testory, some of whom contributed to the original material, and it shows.
There is spoken text—in French with subtitles—"the young man cannot imagine the old man he will become"—and Lamagna's sound scape crashes and thrashes, rumbles and booms, all doom and gloom, to match the dismal primordial light on the stage. A couple of figures appear on a barren landscape save for a rubble of bricks—a collapsed civilisation or building blocks from which future ones will rise?
More figures appear, creatures in reptilian, simian, and feline action, Jasper Narvaez and James Vu Anh Pham incredibly sinewy and sinuous, and Luke Jessop martial arts powerful. From different disciplines they have absorbed Khan's body language into their own. The two women are more classical, Mythili Prakash from the bharatanatyam tradition, Elpida Skourou from the Hellenic.
More indistinguishable VoiceOver—sounds American soldiery, but who knows—then more reverb—is this Apocalypse Now? Someone dies—if you know your Gilgamesh you'll know who it is—but he comes back to life. And so it goes. Incoherent at times, but that is life…
More text, long text about hearing their screams, "their mouths open… their faces on the ground… I was strong to perfection. A raging bull… an axe, a prophecy… I cut down the cedar forest…" Khan says he is addressing climate change. The circularity of life, we are not unique.
Over-amplified layers of industrial sound at full volume come in waves, Lamagna's music inducing hearing problems for sure. A persistent beep drives me to distraction. The auditorium shudders, my seat shudders, I shudder. Is this how it will end, life on earth?
The dancers crawl, argue, tussle, scuttle, stretch every sinew and muscle—random and precise at the same time. One stands unwavering in yoga one leg pose. They stay etched in my mind's eye, but I'm happy to go out into the cold night after eighty oh so long minutes with no interval.
It is festival fodder and I see it has played in Avignon (and elsewhere in Europe), where, from experience, this would have been a massive hit with a young audience. And maybe in a different space the aggressive soundscape would not have been so ear-splitting but invigorating instead.
Part of his Carnival of Shadows programme ("the beginning of a third decade of storytelling") at Sadler's Wells, curated by Khan, which includes XENOS in the main house and Chotto Xenos in the Lilian Baylis.
Reviewer: Vera Liber